Things keep changing continuously. Uni started a week ago and i feel that for my head its not a common thing to switch from a serious and conventional full-time job "back" to a very impulsive and unbound way of living. This is kind of a complex and ongoing process that is not just limited on my work life and 8-to-5 schedule but rather has a distinct influence on my way of dealing with unfamiliar situations, my social behaviour and my self-perception in general. This is going to be a completely new chapter, its stories i will begin to share in the next post. Right now, we'll be sucking in new impressions until our noses bleed.
[audiotube id="5NxG6hKAfRw" time="no"]
Here are some of the last pictures from before this period, August and September. All 35mm b/w film from the M2/C-Biogon combo. Oh and also this is the last batch of pics scanned with the Canoscan 9000f flatbed. More on that in the next entry too. This guide/method/tricks thing for the Canoscan + Silverfast workflow is still going to happen of course. To the pics: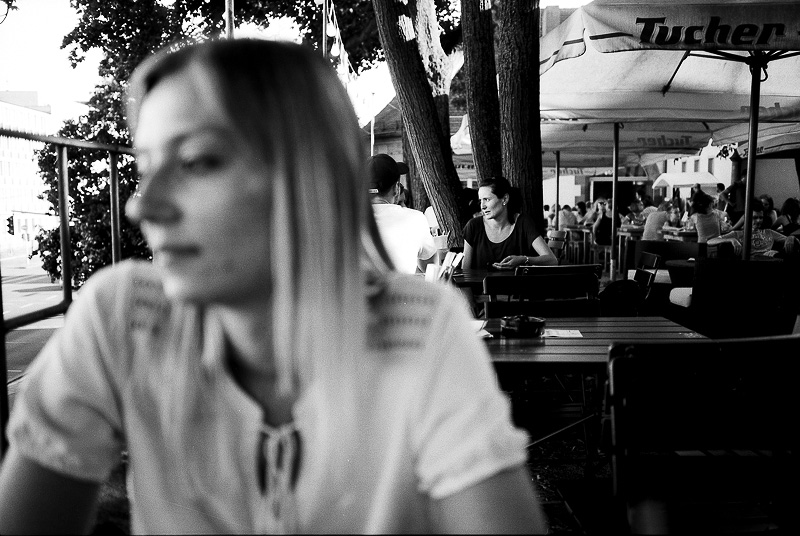 This post starts in summer and ends in autumn. Summer = acros time.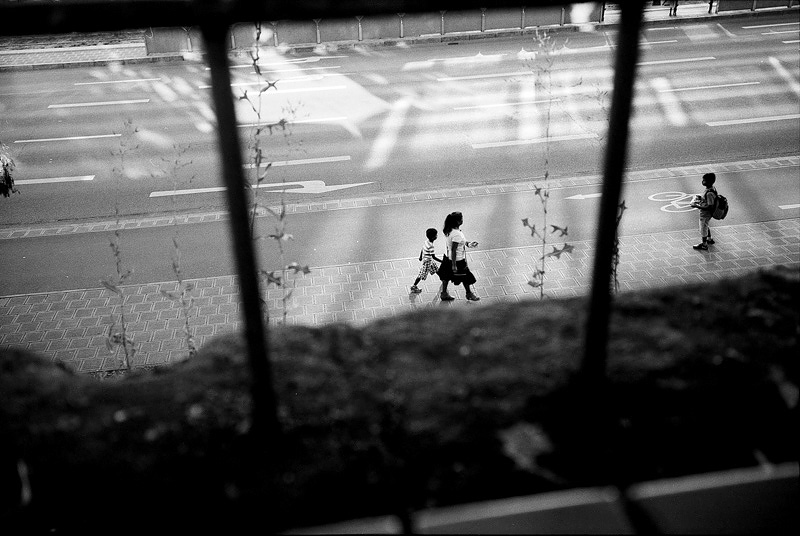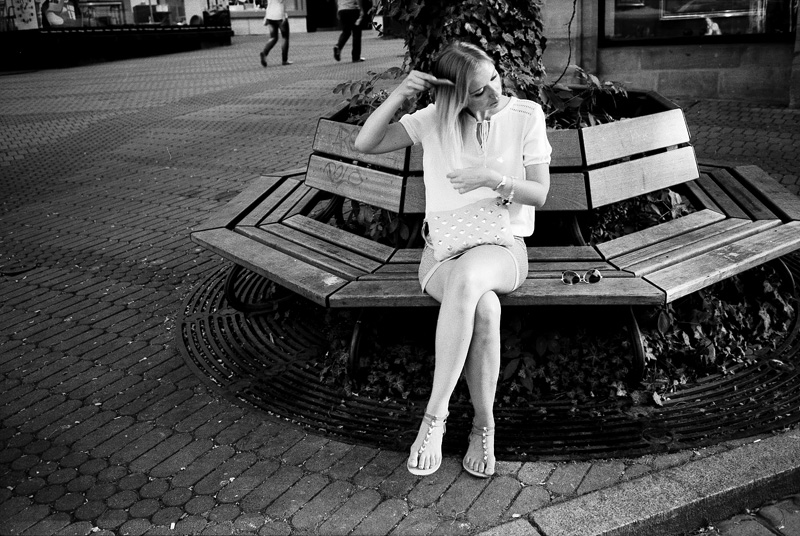 Olga wanted some digital frames. I prefer the classic film results.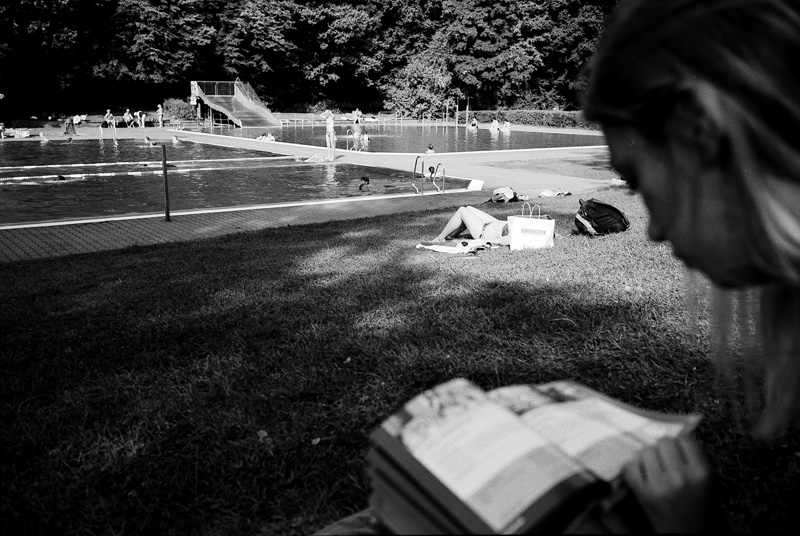 Why push when you can use 100 iso? We went to meet Christina and Fabian at some barbecue. Fabian is one of my former study collegues (like Chris). They are currently working on their master thesis while i dropped out after our first degree last year.
Family time = quality time. Steffi with a new hairstyle (like every 2 weeks or so).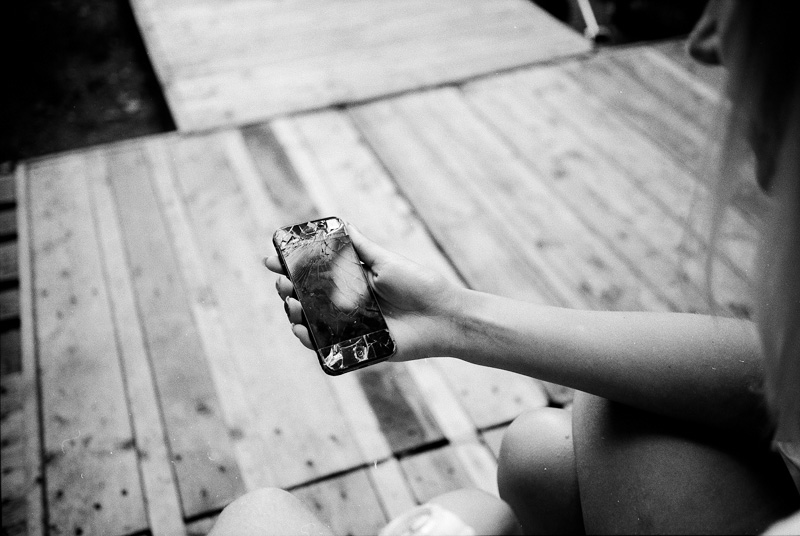 And a smashed phone (like every 4 weeks or so).
Laughing about some silly stories.
So. The subtenant that rented my uncles garage basement for several years left and theres lots of room space available. Like A LOT.  So i came up with the idea of building up a complete darkroom. The basement is still pretty dusty and dirty but ill fix that. Running water + electricity + tables + shelves check!
Daniel, who came from Stuttgart for my beloved M6 and the CV Nokton. Very nice dude. Since im currently shooting with M2 and Hexar, the black M6 had to go. Im quite happy that it is now in the hands of a user as enthusiastic about film as i am.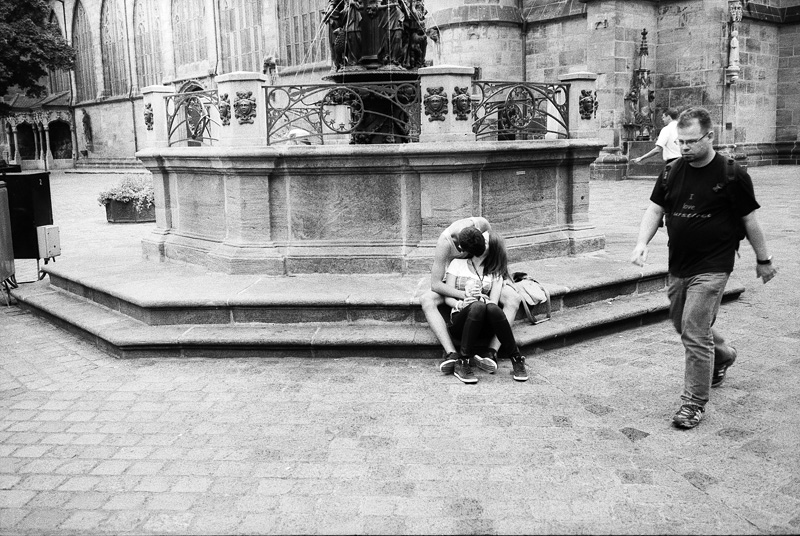 Nuremberg love. Btw Kentmere 100 here.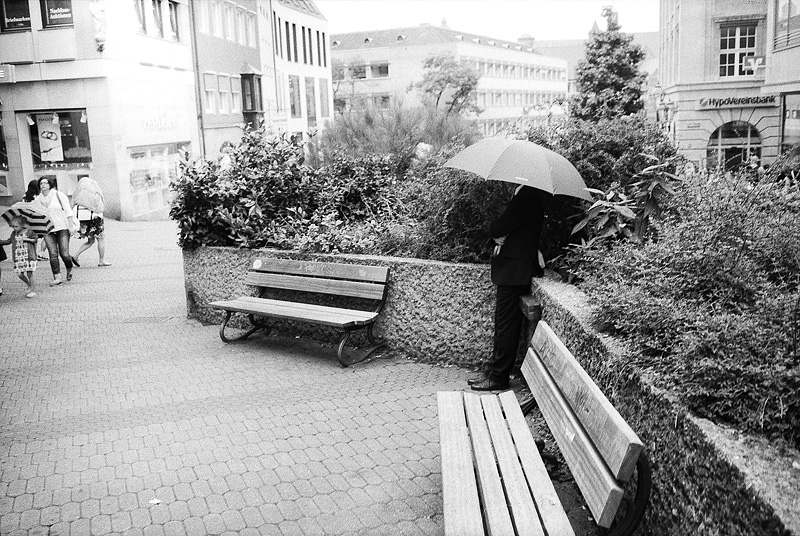 Goodbye party für Max, who is currently spending a semster in Washington. More great people.
The guys.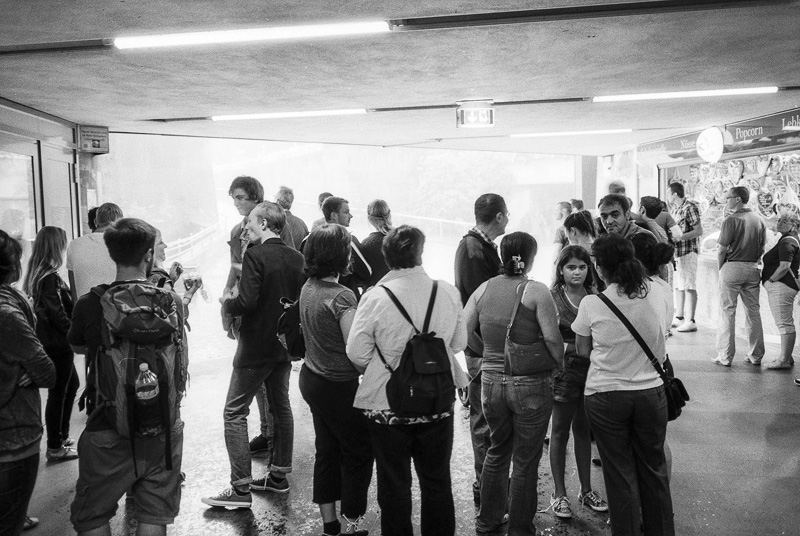 Back at the station. People were surprised by sudden heavy rainfall.
Pretty girl + Olga blocking the frame while making faces.
If only people would be able to bond this easily…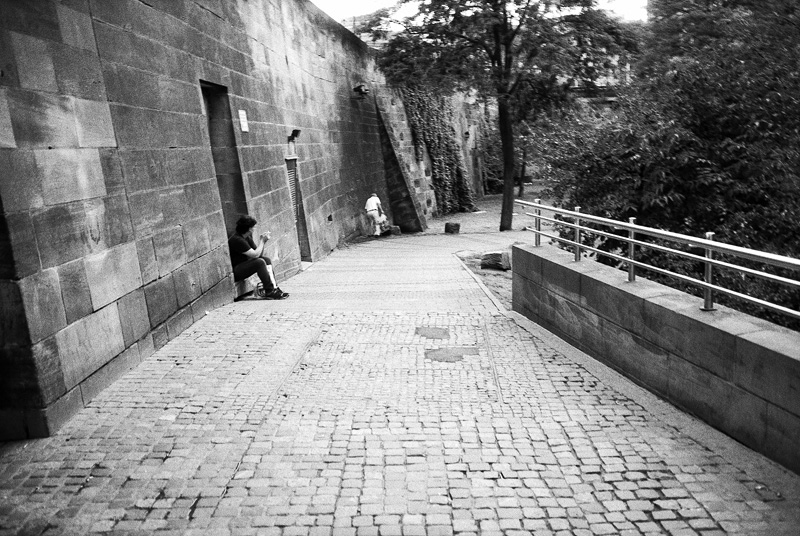 Sweet nex with toy puppy. Delta 100 from here.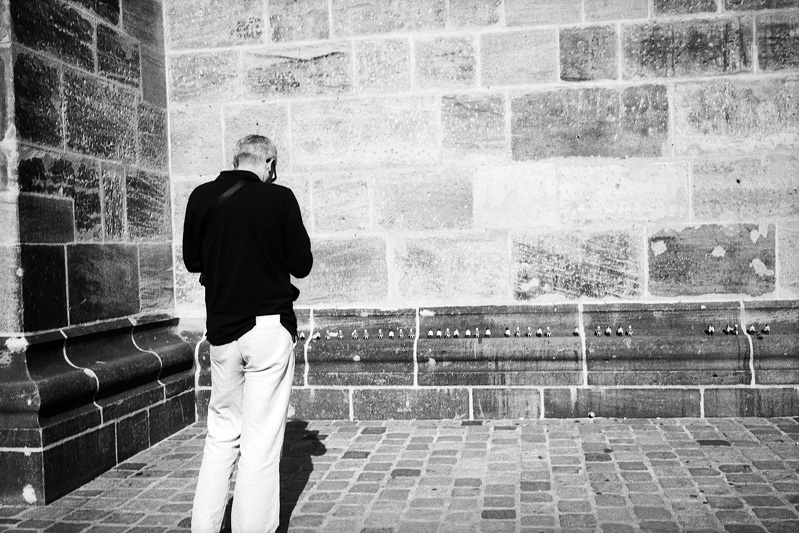 Lined up Playmobil figures.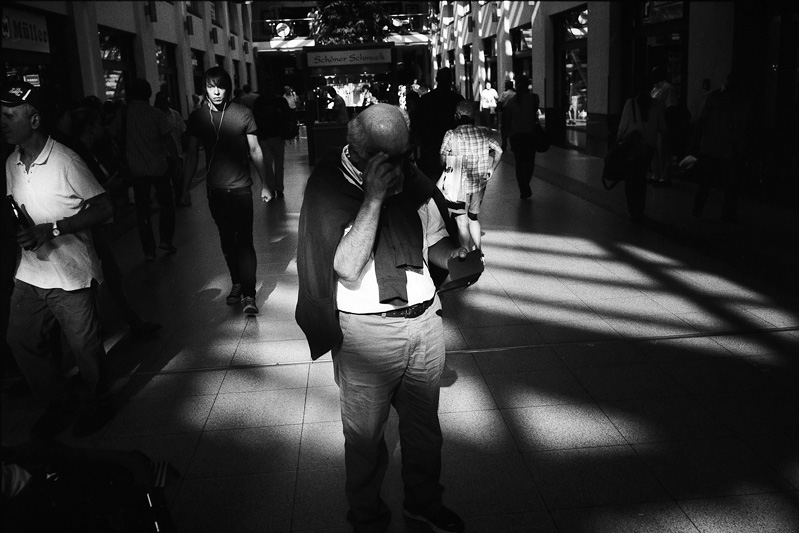 Some stuff going on outside the office.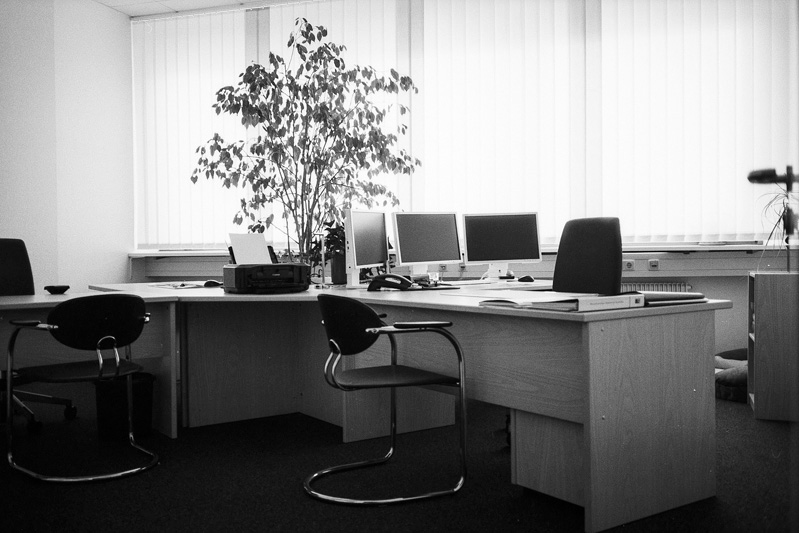 One of our decent office rooms in Erlangen. Shut down by the end of the year. Kinda sad.
Oh well, election year! From left to right: shit, shit, shit, shit, shit, shit, shit. Now go make your cross!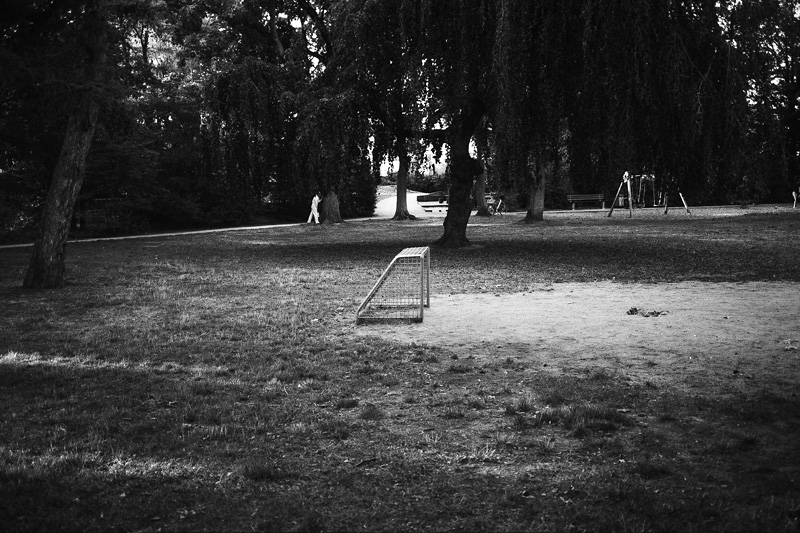 Hide and seek.
Generations. Going through some old negs i come to remember that i have been liking Deltas tones ever since, it was just my developing technique that was not exactly a perfect match for the film. Now that i soup it with HC-110 it looks like its unleashing its full power.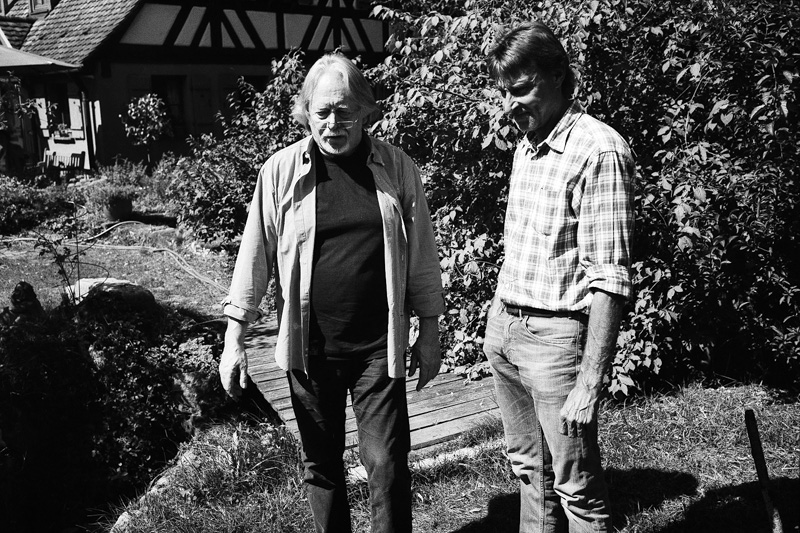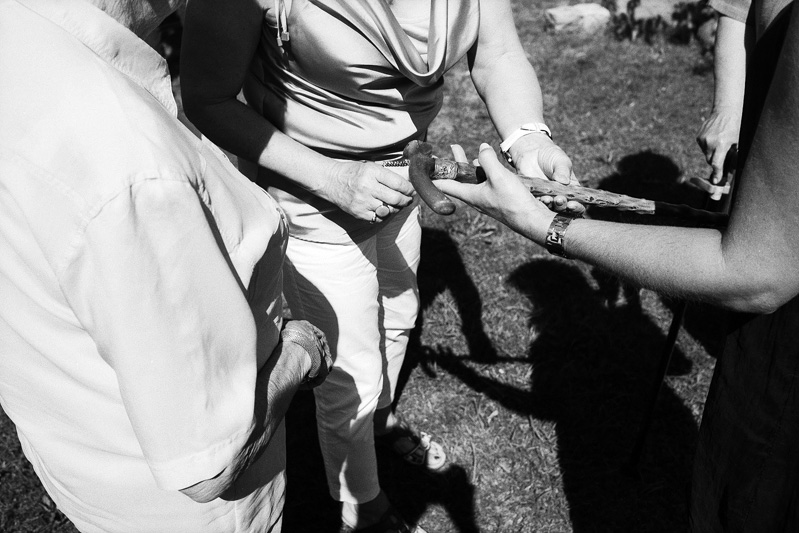 Baked with love.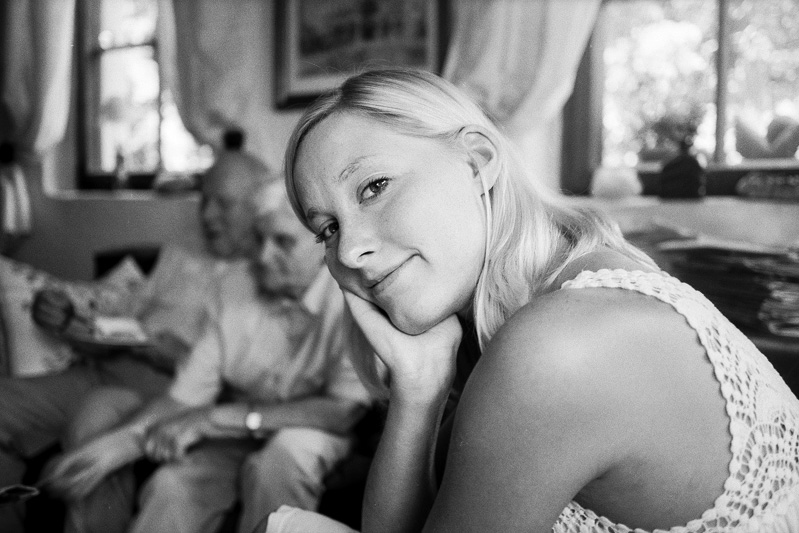 My sister not being enthusiastic about getting photographed. What a shame, she looks so pretty!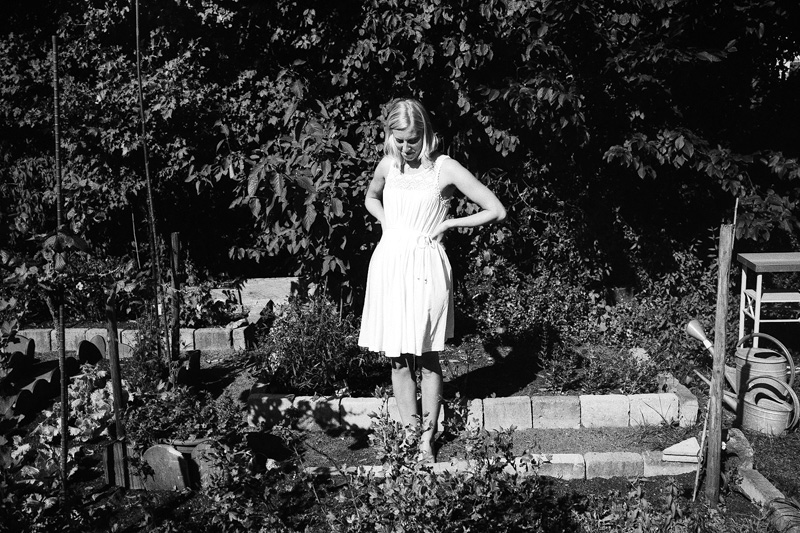 Olga checking out the REALLY important stuff.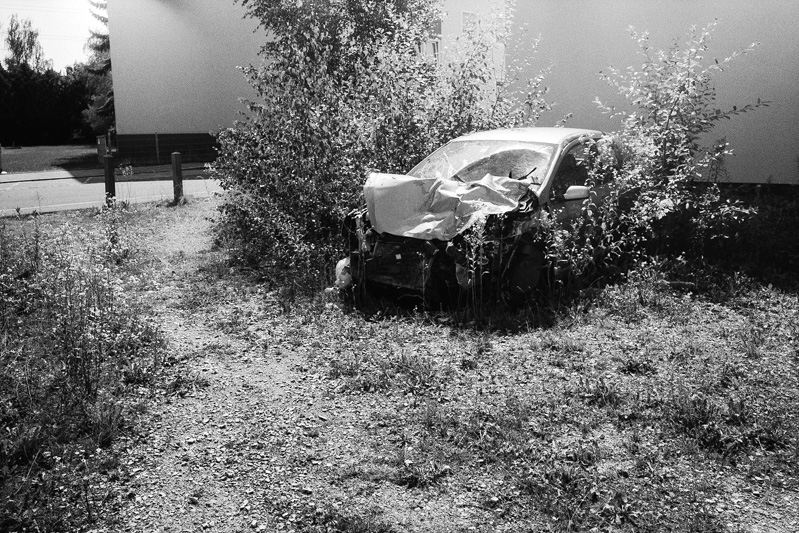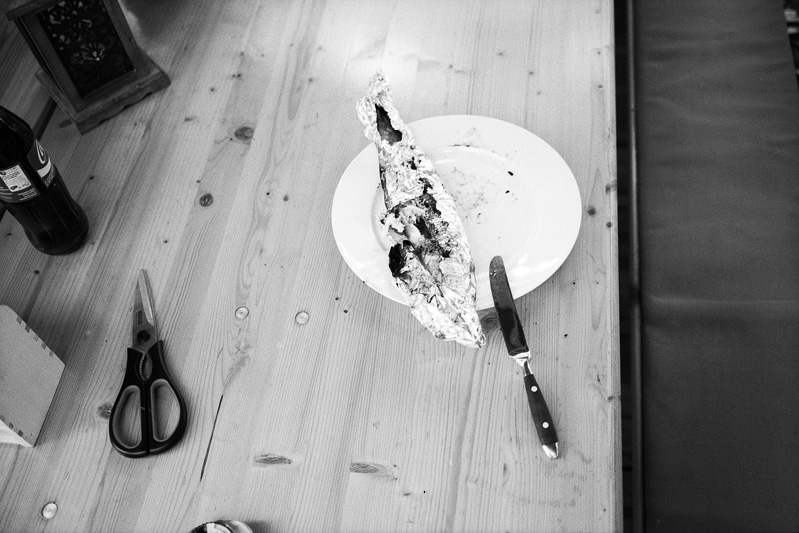 More barbecue. It does not always have to be that big bloody piece of meat.
Uli in the garden. It is the most beautiful, secluded spot of nature i know. And its where the darkroom will be set up, yay. Back to Kentmere 100 + Rodinal 50 btw.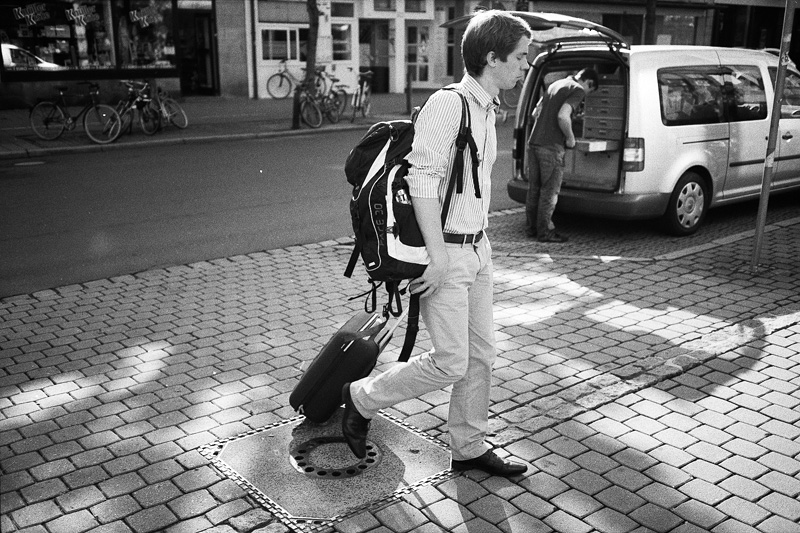 At the Erlangen town hall square. Acting chancellor Angela Merkel and bavarian prime minister Horst Seehofer held a speech in front of the people, due to the current election campaign. Since i dont care about their populist hypocrisies i was more interested in the people watching the show.
Better view from up there.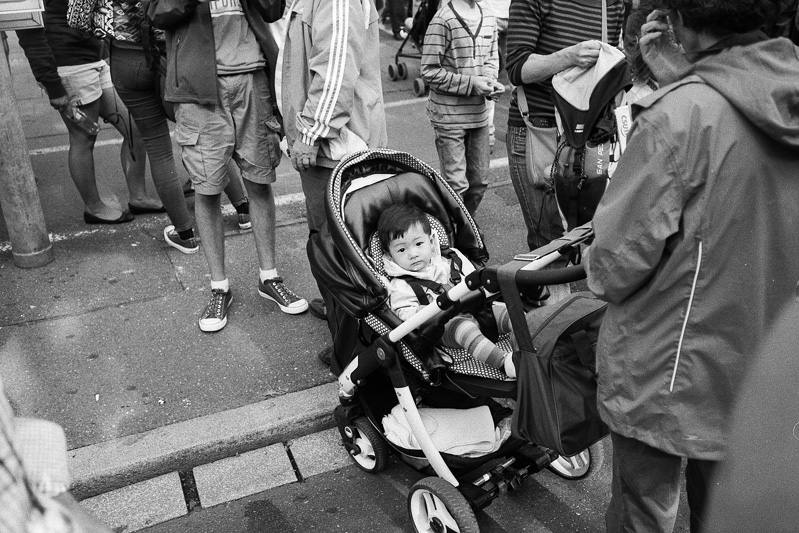 What a cute little buddy.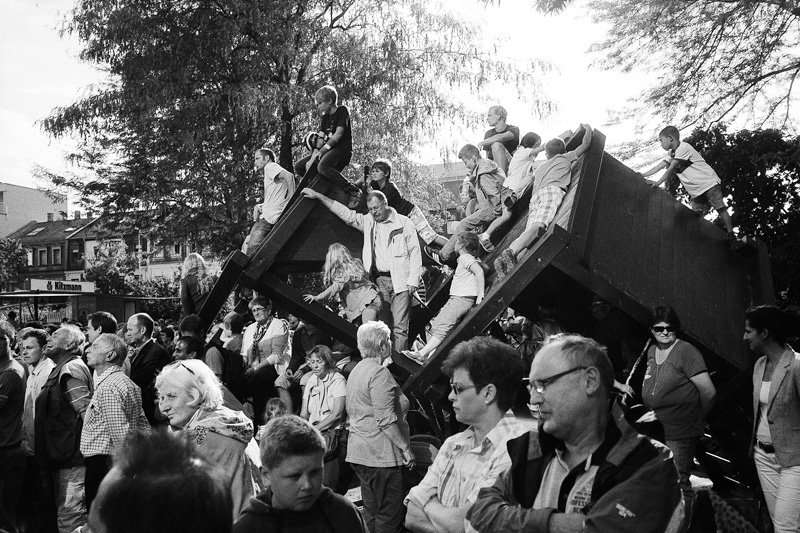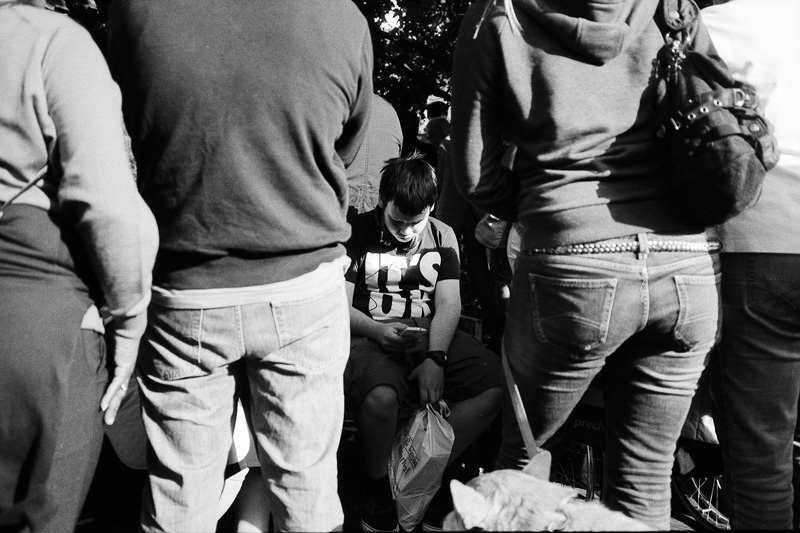 My thoughts while listening to the speakers blah blah.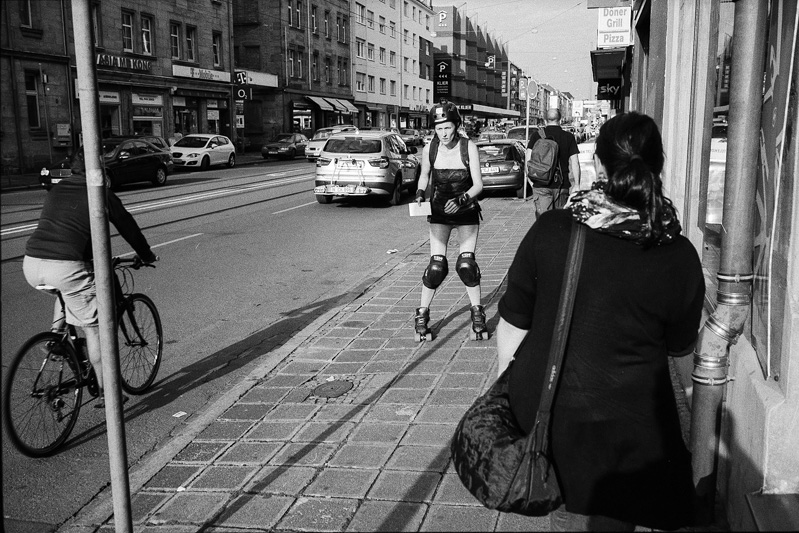 Critical area ahead.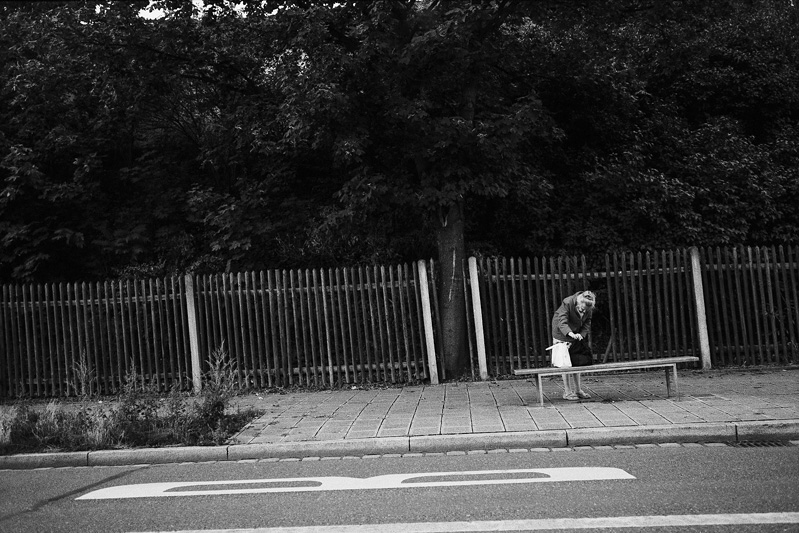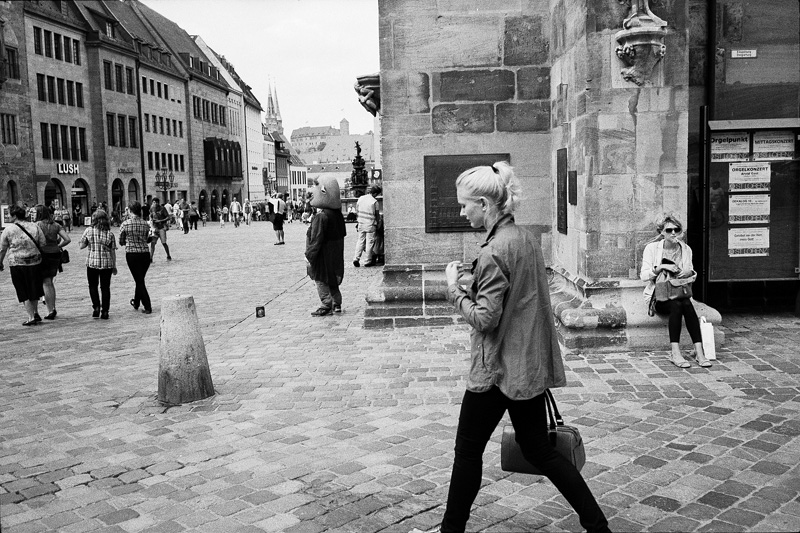 A random roll of HP5+ with random stuff i came across lately. HC-110.
[audiotube id="-ginZHdA_f8″ time="no"]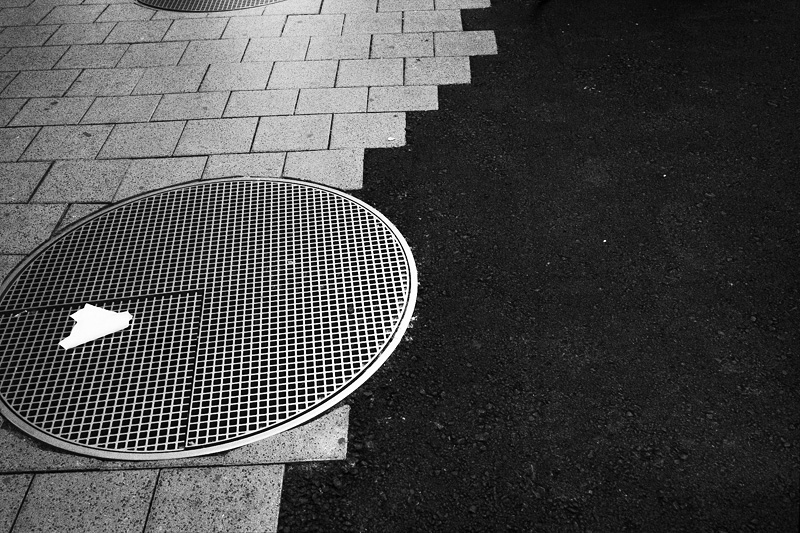 Structures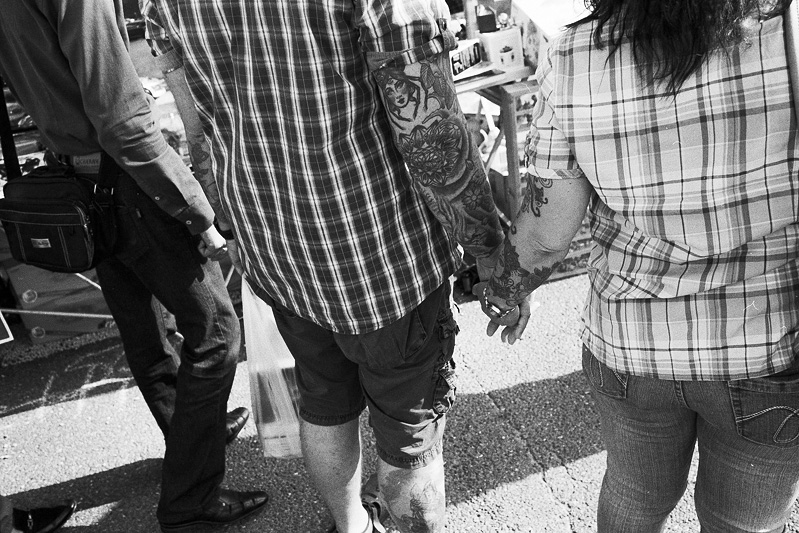 Some flea market. Mostly trash. Some interesting people though.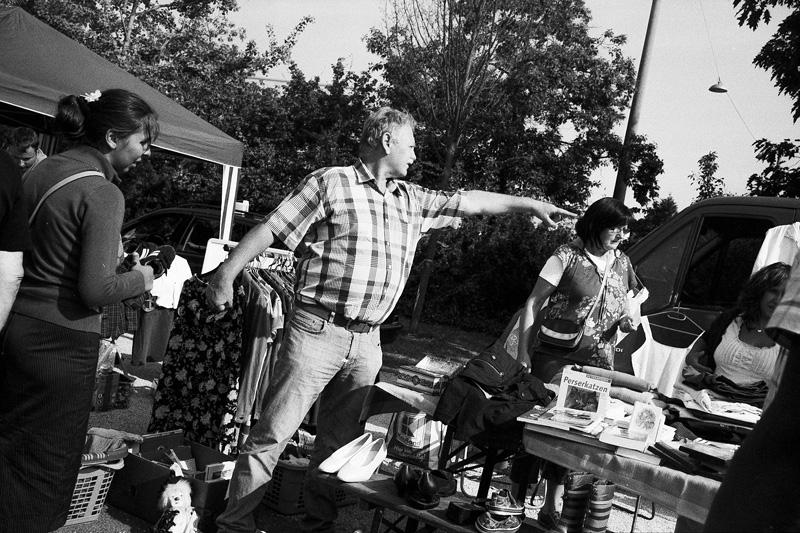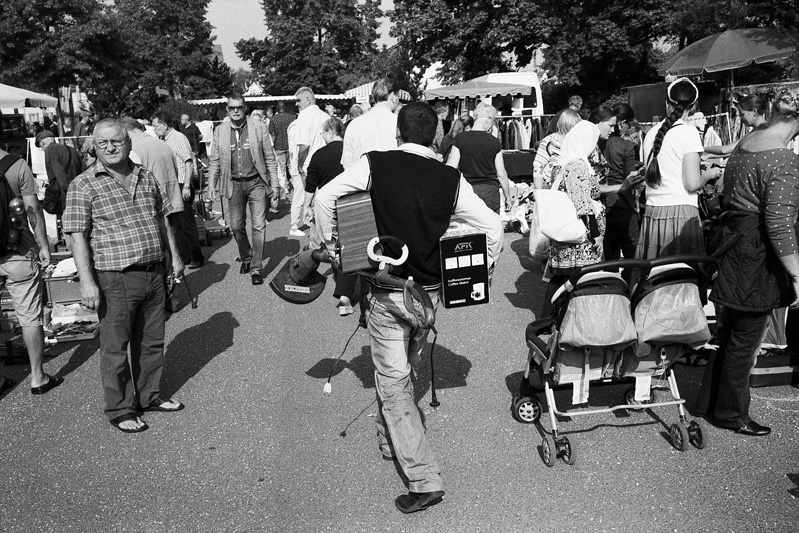 This guy seemed like he made a good deal on, well, on lots of stuff.
Photographing the photographer 1
Photographing the photographer 2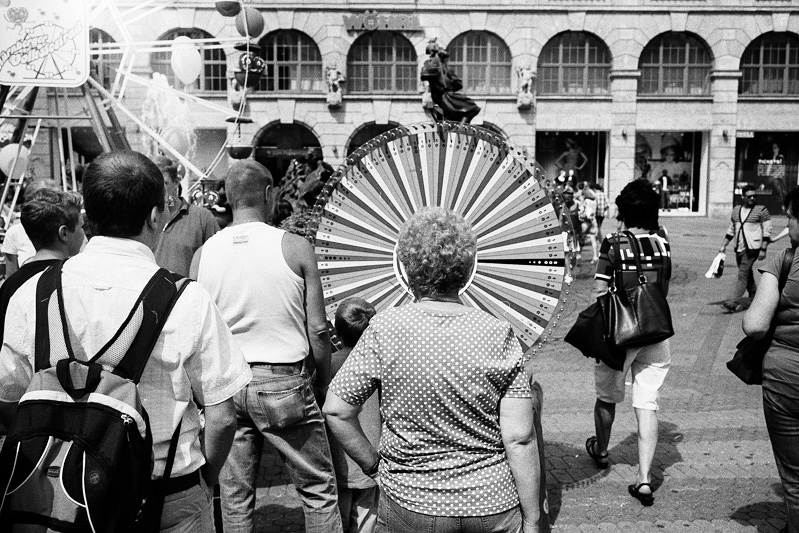 My sister was moving in together with her boyfriend. We packed some stuff for the new apartment.
This is a rather uncommon combination of Ilford XP2 in Rodinal. Worked out nice somehow.
The happy couple.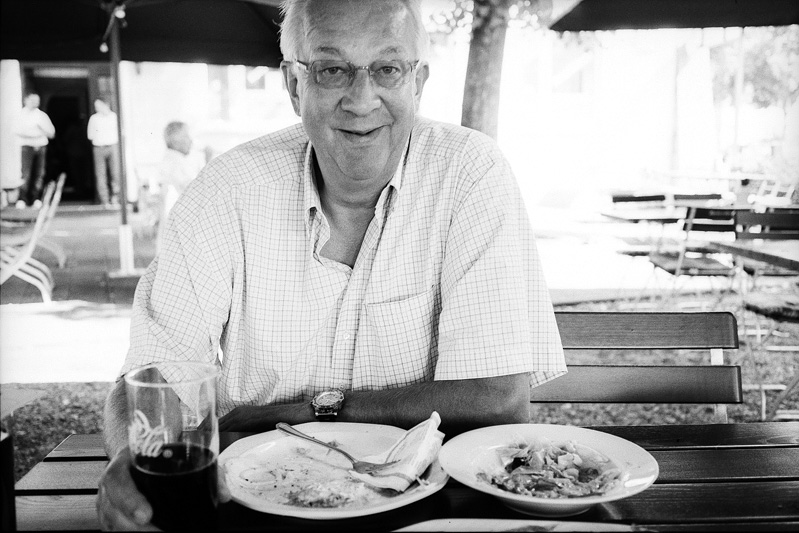 Lunch with my father. The last days of a nice (but obviously too short) warm summer season.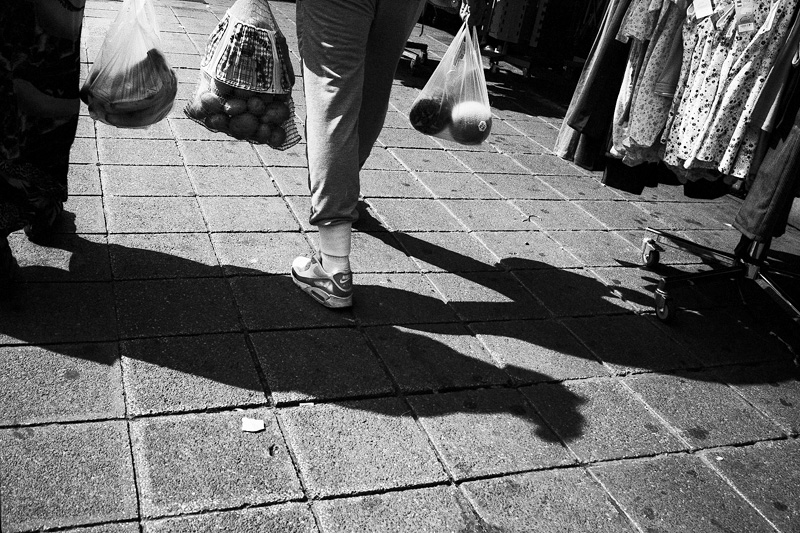 At the Germanic National Museum.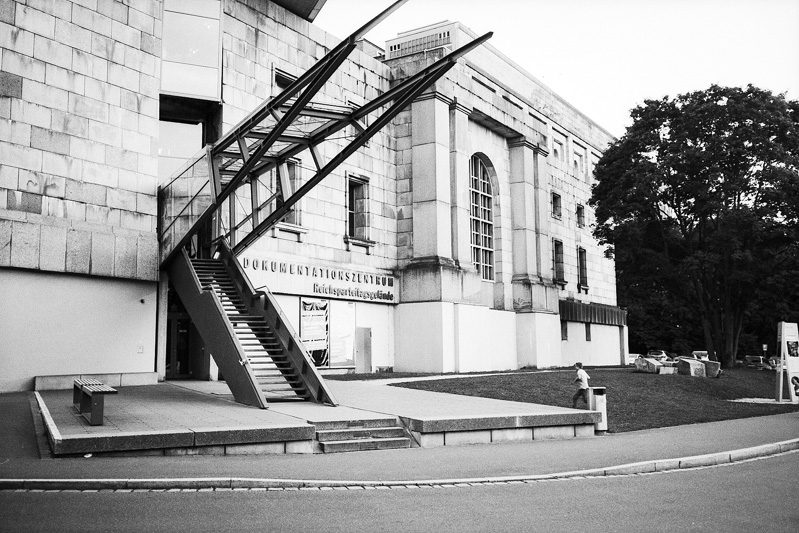 Smooth evening light.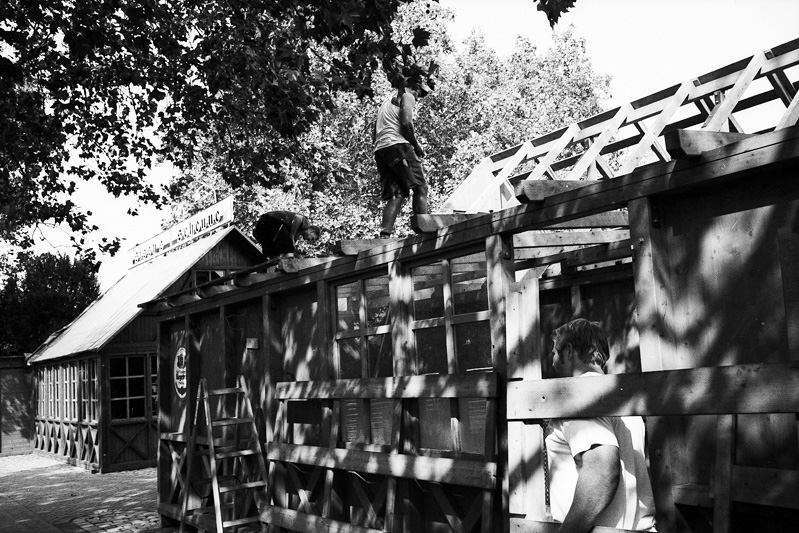 Another festival already?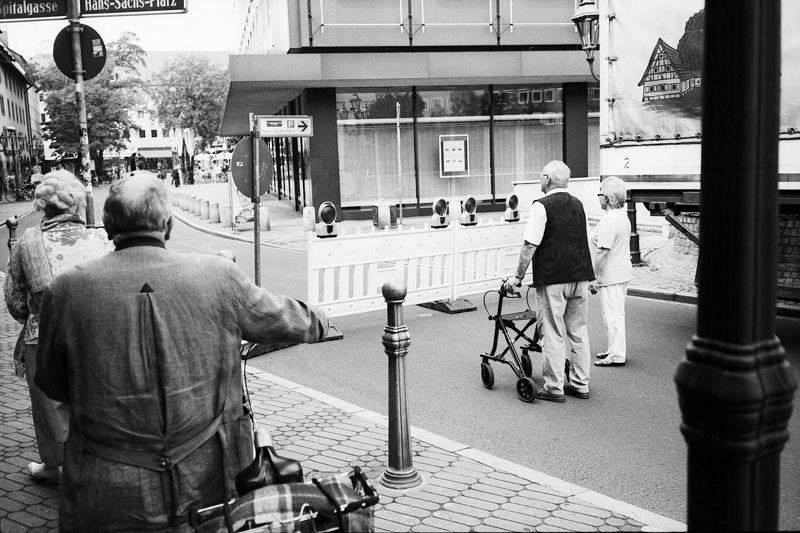 I was not less surprised.
Wedding shoot with audience.
Chris came over for a snack. Thats his happy face.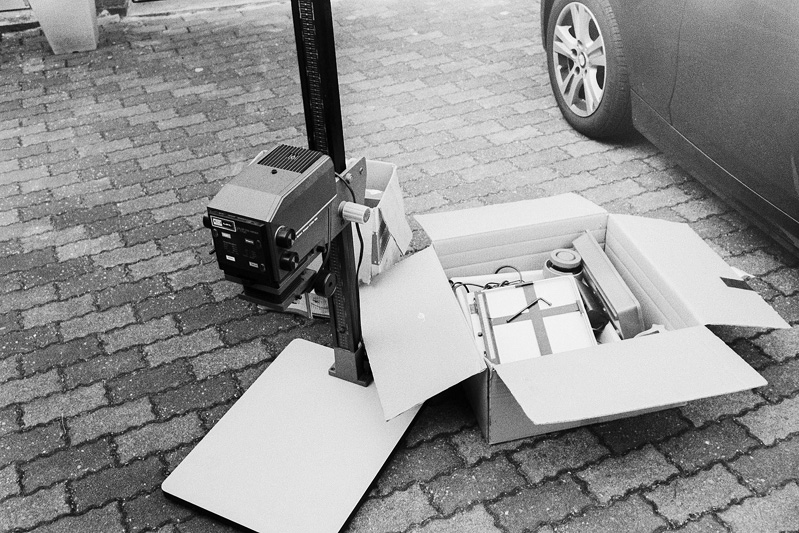 A couple of talks and phone calls later (thanks to Oliver) i met with Stefan, who went fully digital a while ago and thus was selling all his darkroom stuff. Very cool guy, we had a nice little talk about his exhibs and gear. So in the end i got all this darkroom equip here. A nice solid LPL enlarger with a color head and some boxes full of misc stuff.
Autumn Volksfest.
A very random frame. This is a roll of Fuji Neopan 400. I didnt like the roll devd with Rodinal in the last blog post very much. This one i did with HC-110 and it turned out nicely imo.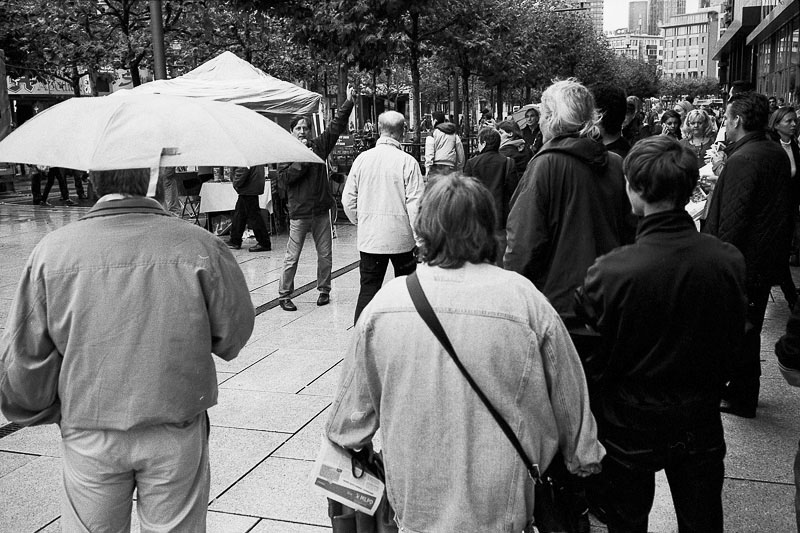 One day, we went to Frankfurt because Olga wanted to check out the primark store and had been bugging me with this for weeks. Dunno, its a girl thing i suppose, kinda like UK's H&M or something. So while Olga and Tanja were out of control on their shopping spree, i decided to have some coffee and shoot some pictures. Some election campaign stuff here.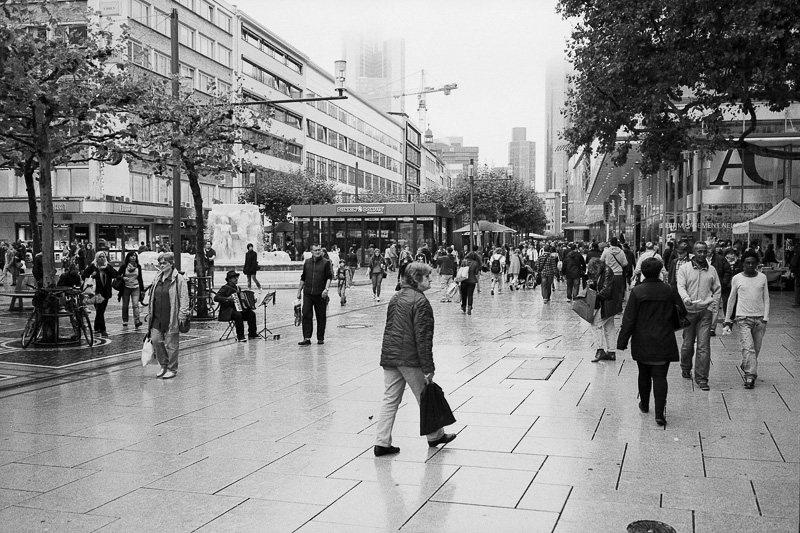 Shitty weather, rain and wind. Looks good on b/w film though.

Look how happy they are now!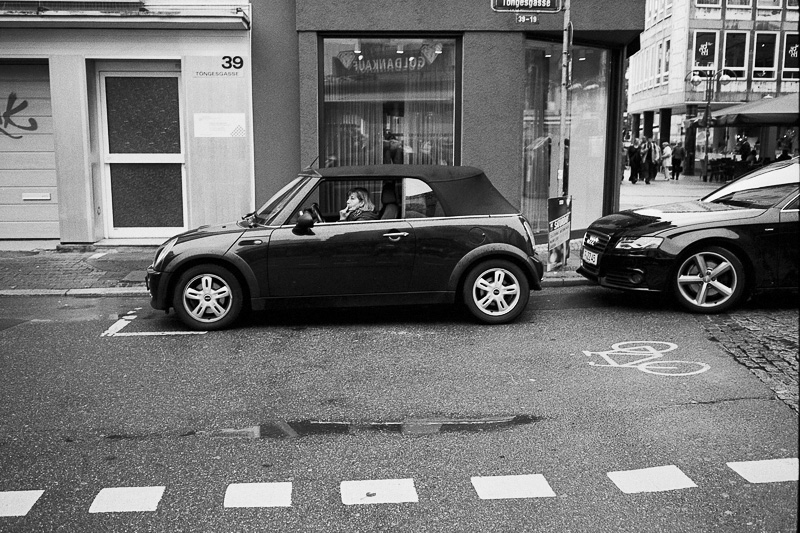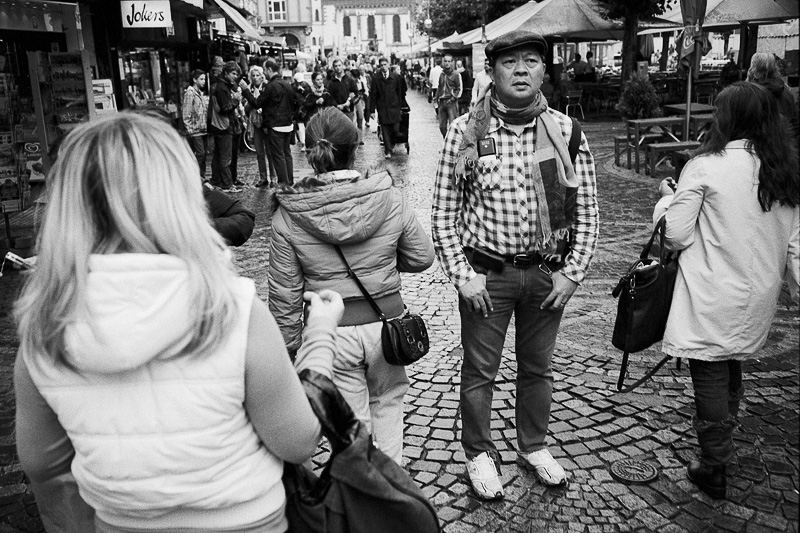 Lost dude.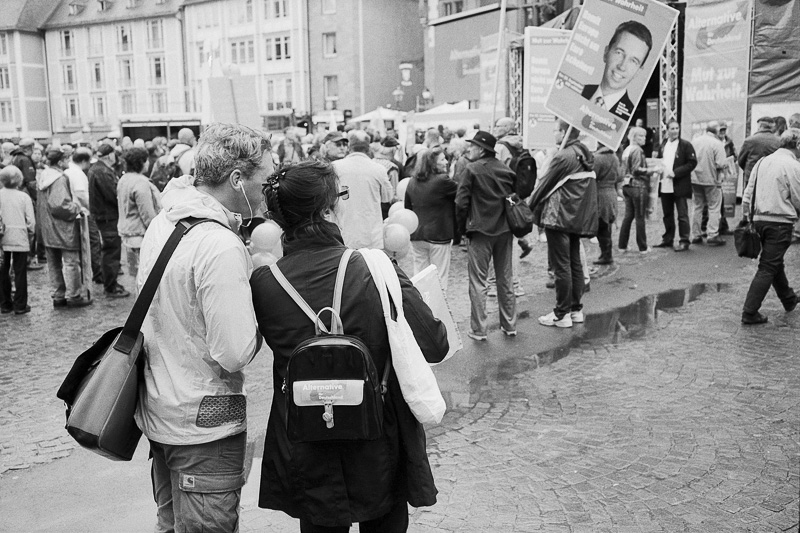 More election stuff.
Looks like a great way to explore the city and to kiss the asphalt.
Back home.
[audiotube id="trZrAKsBX30″ time="no"]

Fall

This frame i accidentally overexposed a few stops, or, as the pros say, i shot it at EI 200 for a better tonal range.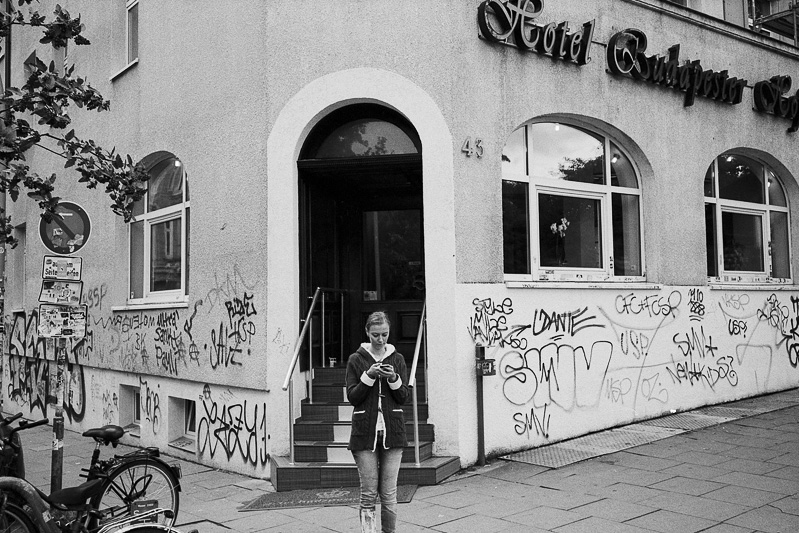 We visited Hamburg for a weekend. Our Hotel was right in the St. Pauli district. Pros: Super cool people and surroundings to shoot, very very clean and modern hotel rooms (didnt expect that did you) and a very central location. Cons: Almost impossible to find a parking lot.

I was very fascinated by the place (my first time in Hamburg) so i started shooting right away before we even had checked in.

These Hamburg frames are pretty much a very loose mix of street, still and plain documentation images, so dont mind.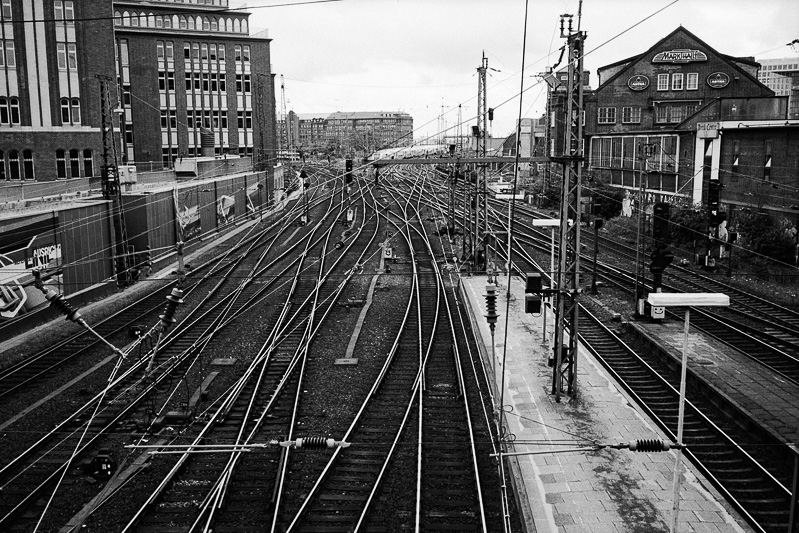 The next morning at the train station. Time for trix power.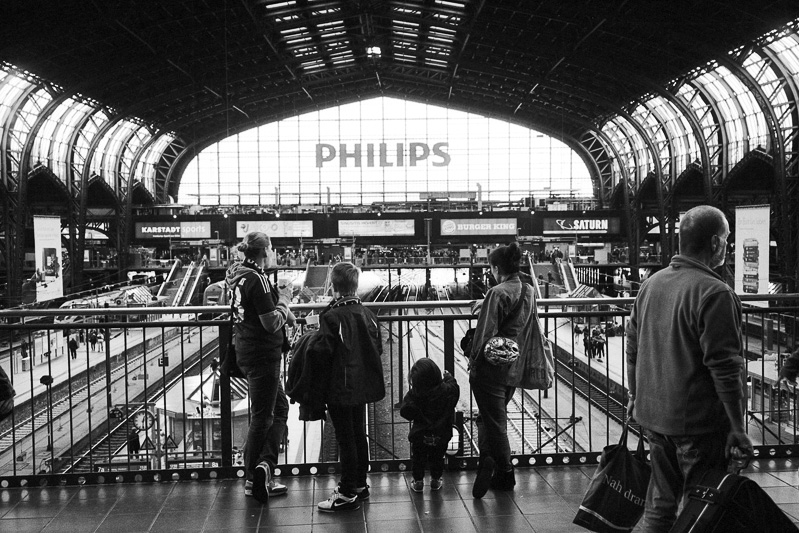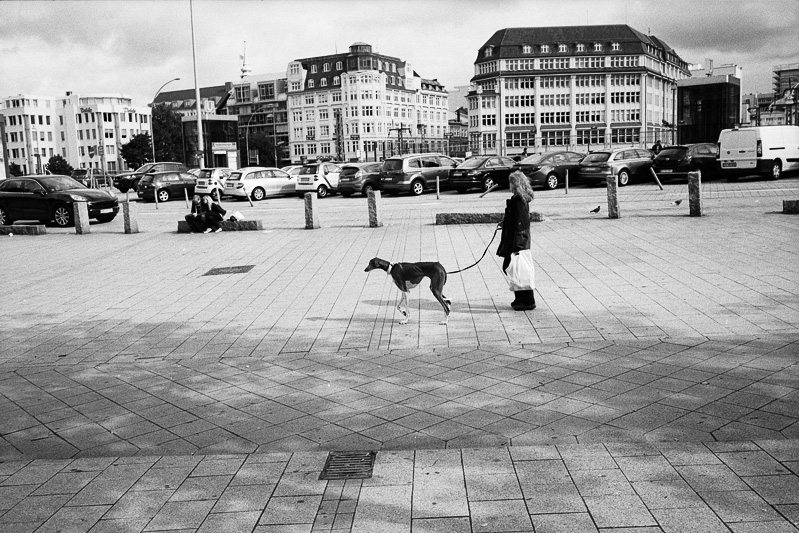 Visiting the Kunsthalle. Free admittance for Olga since shes an art history student. No love for engineers or wannabe designers. Magical light in the museum foyer.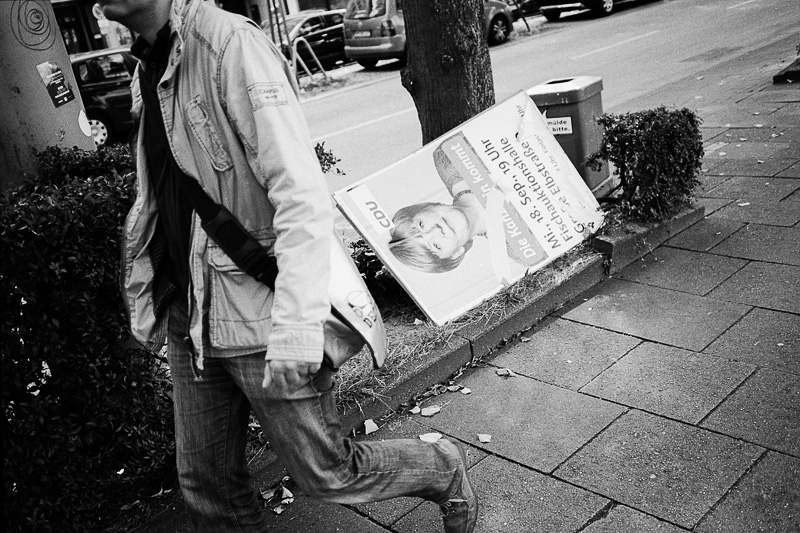 Strange dude getting some bird love.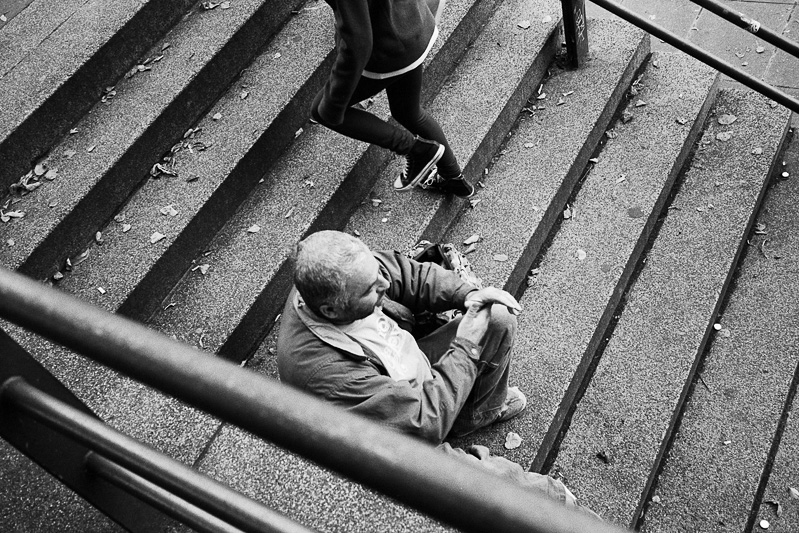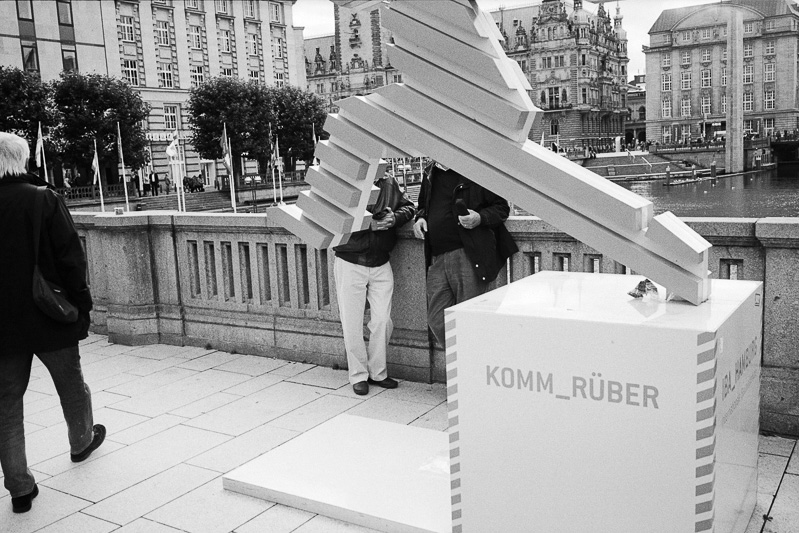 Jungfernstieg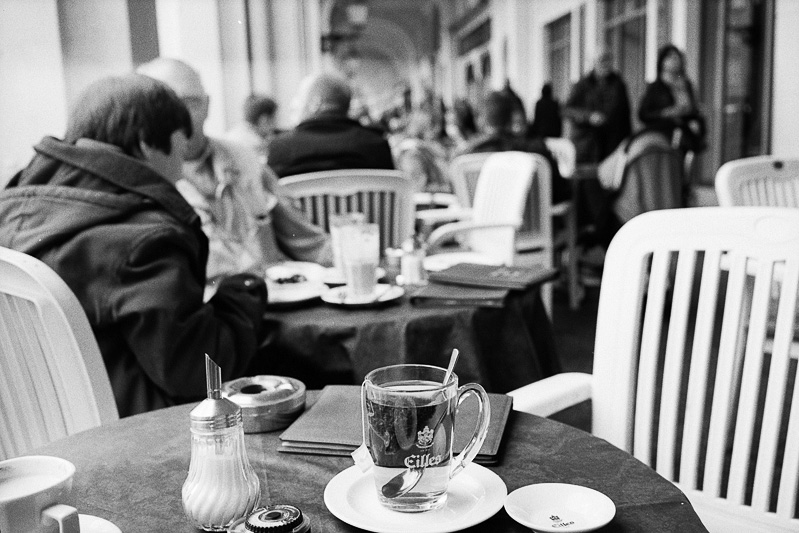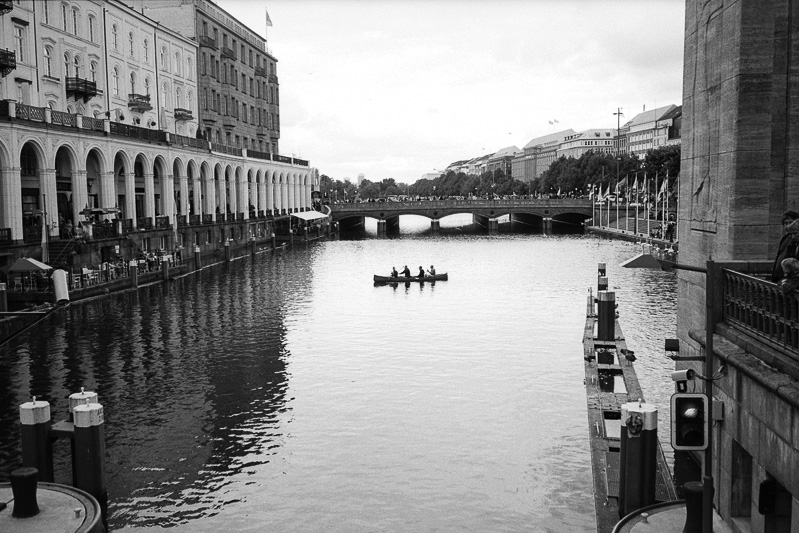 Random stuff.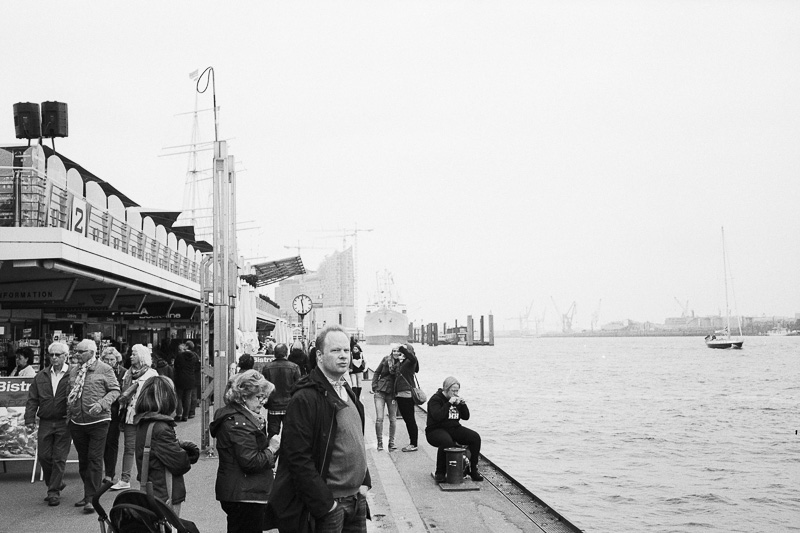 St. Pauli Landungsbrücken

Speicherstadt

And thats that.