This is the rest of 2013 and what happened in november and december. All 35mm, all b&w film. Have fun!
[audiotube id="v4Pg-2LP76g" time="no"]
One bad thing about winter, it gets dark at about 4pm.
Neustadt > Nuremberg. Konica Hexar AF, Trix @ 1600 in HC-110.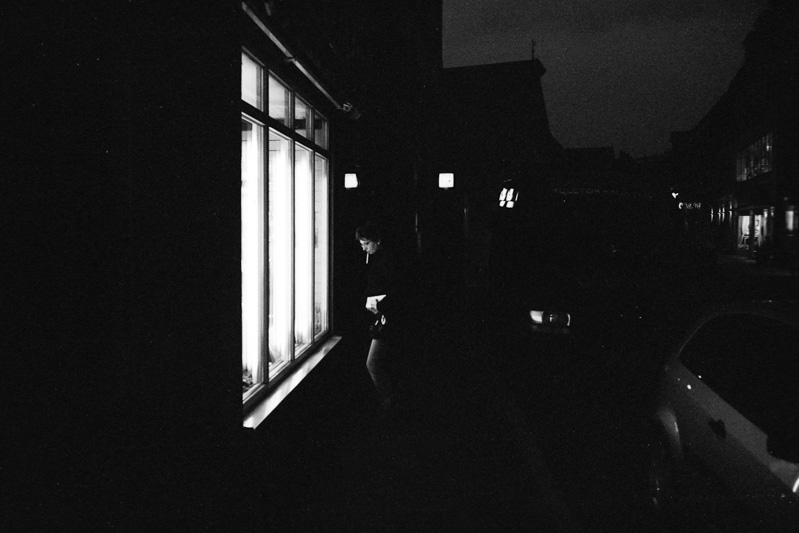 I did some experimenting that resulted in a pretty long dev time. So, harsh contrasts = bad tonal range = dense negs = massive grain.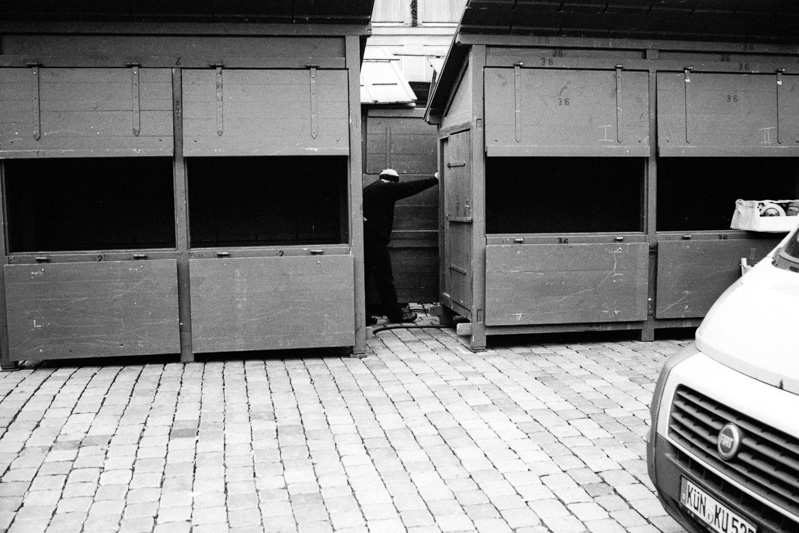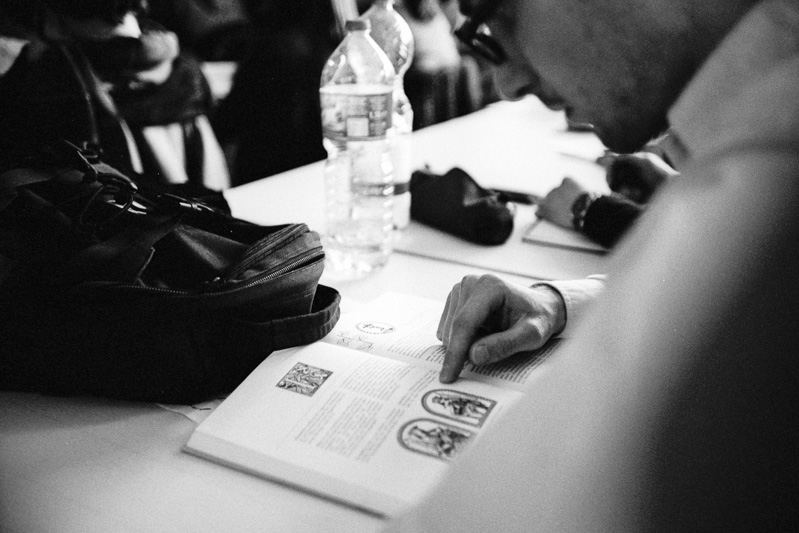 Reading.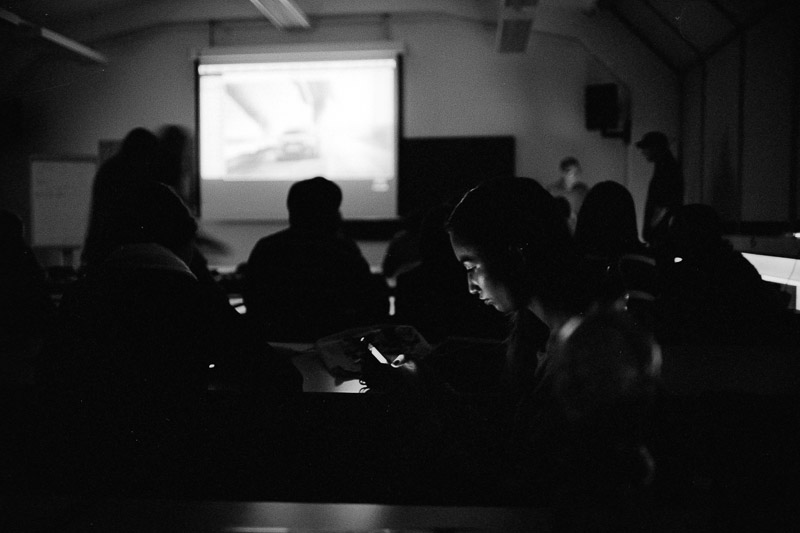 Two shots from a roll of regular Tri-X- Ida in class.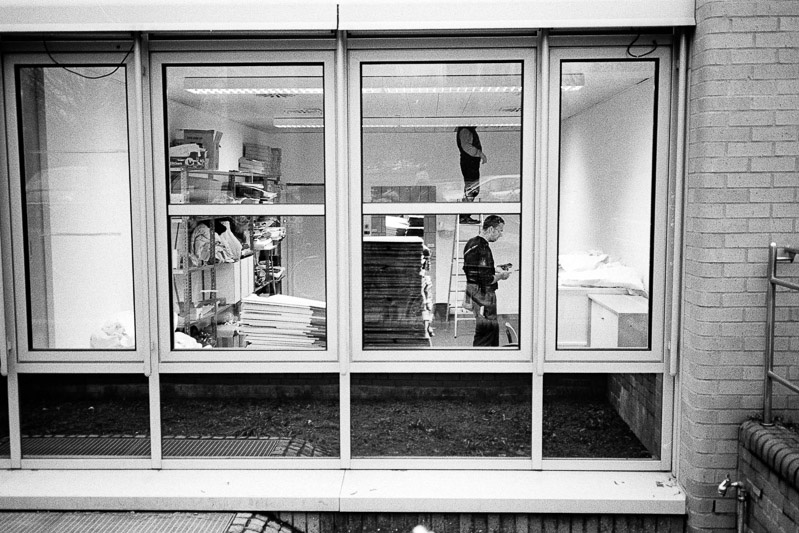 Erlangen night.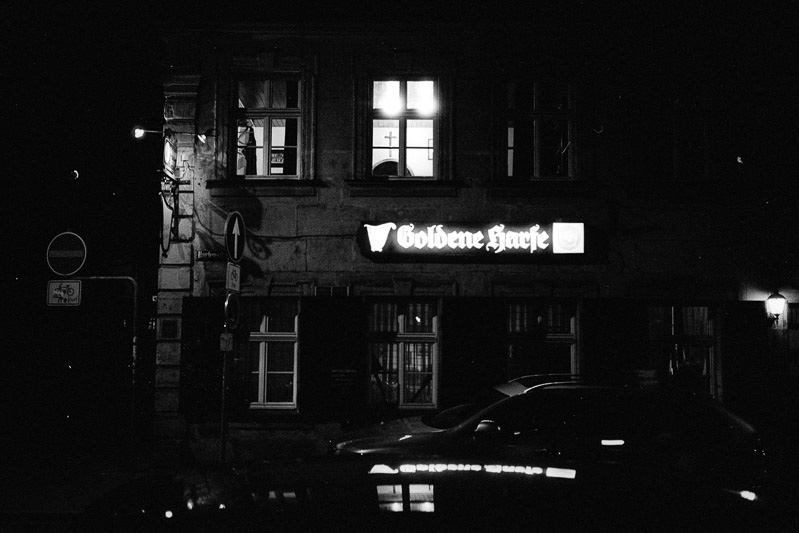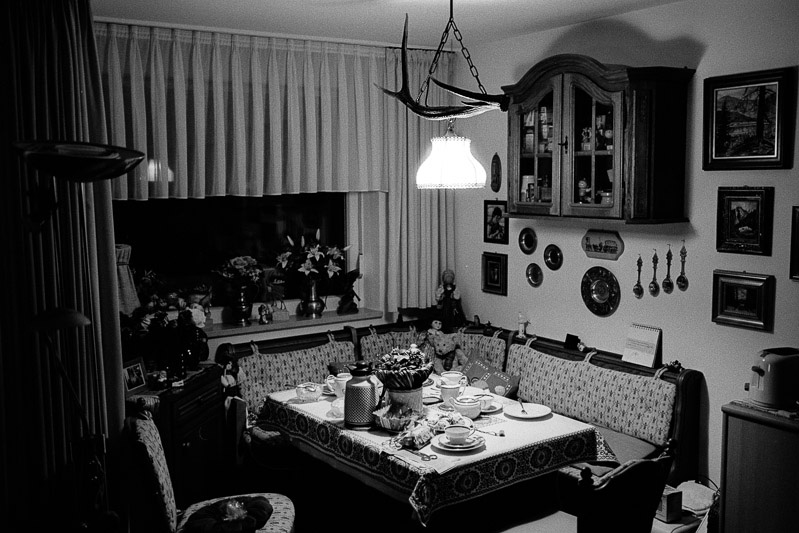 Having coffee at our grandmas place.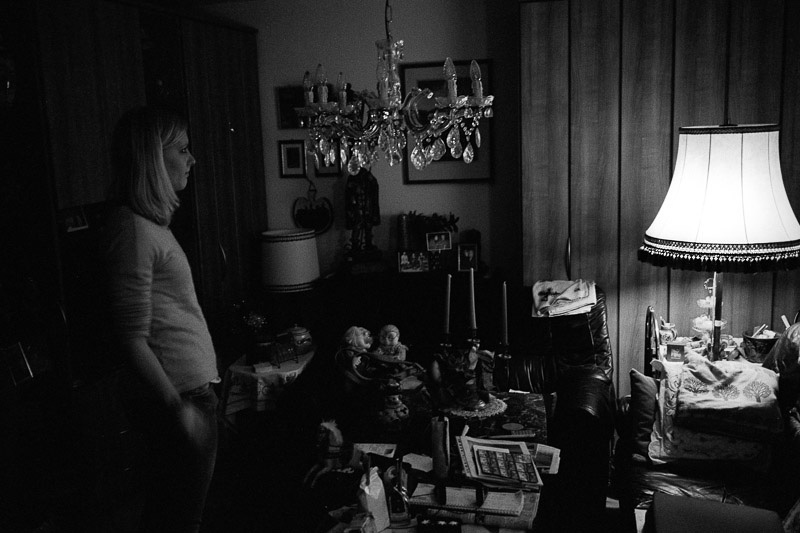 Just as one would imagine it.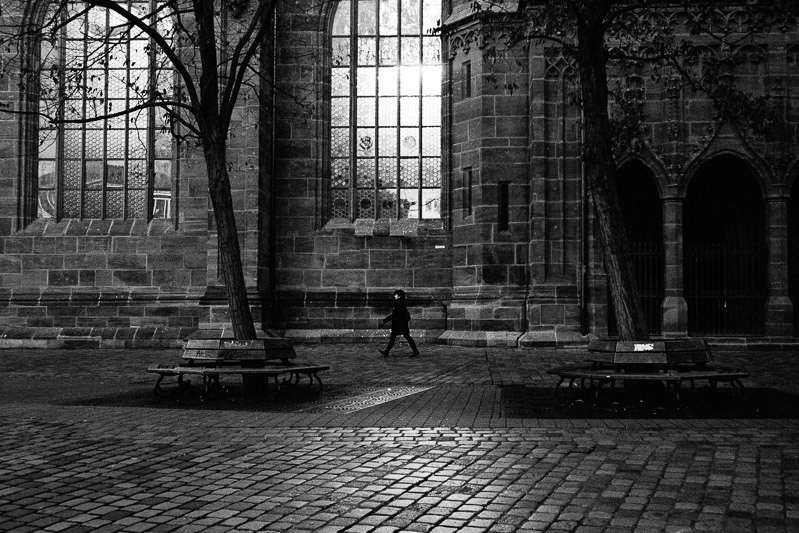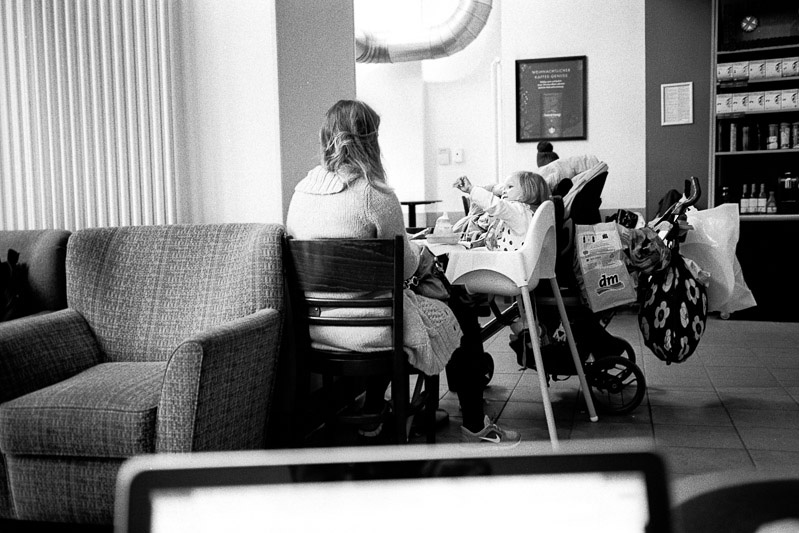 Mother and daughter.
Coffee break?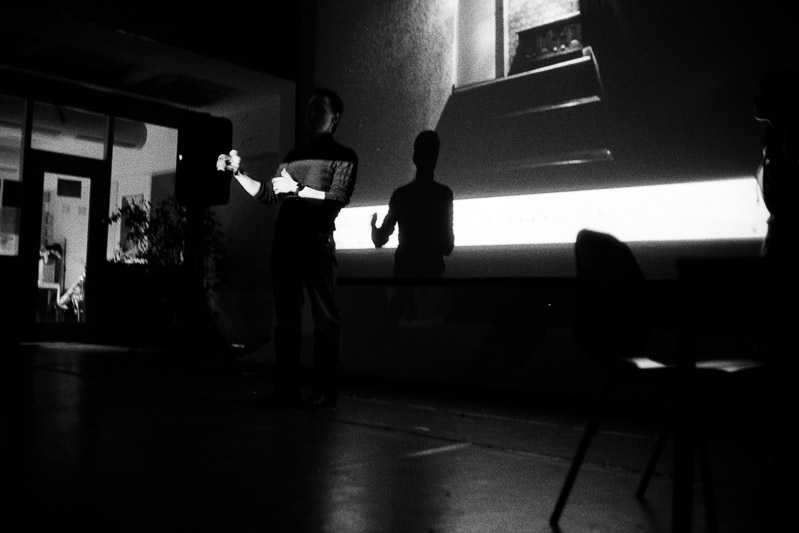 Stephan is mostly shooting new APX 400 these days that he was gifted, so i got curious and shot a roll too. Prof. Schopper during film class, discussing our commercial projects.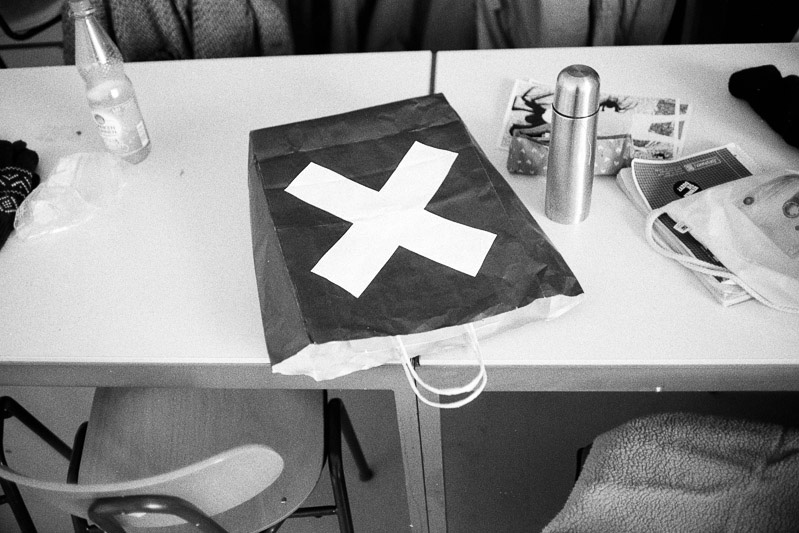 X. So, APX in the Hexar, Rodinal 1+25.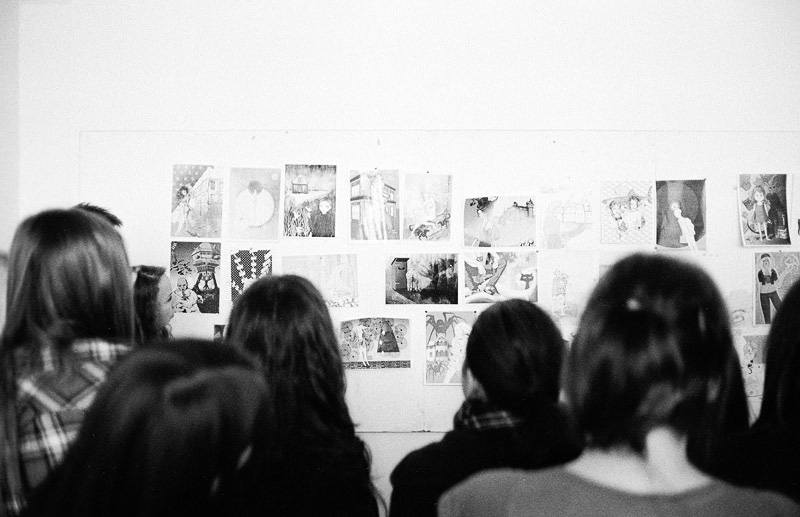 More illustration stuff.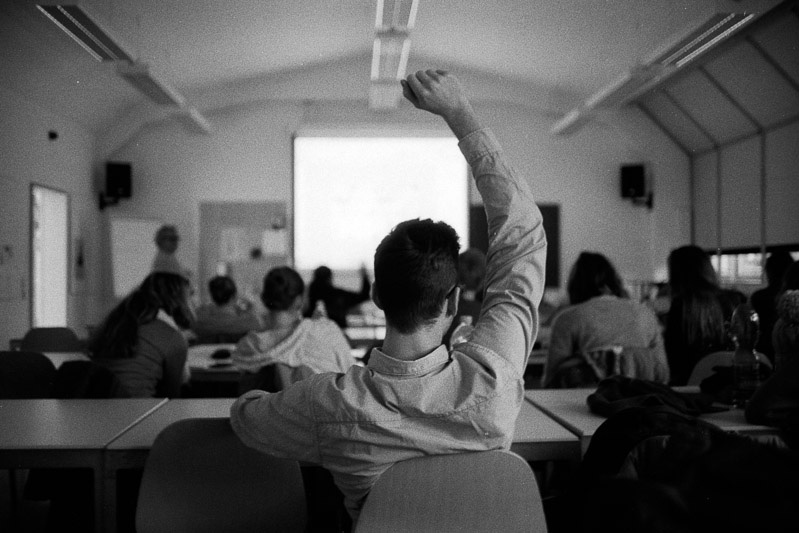 Wednesday nights graphic design class.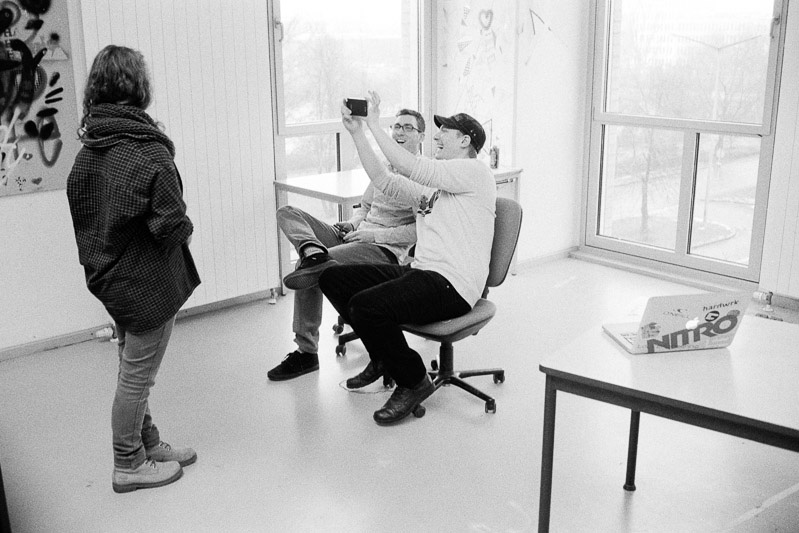 The next day, we decided so shoot some quick footage stuff for our commercial to replace our animatic. Way faster and way more flexible.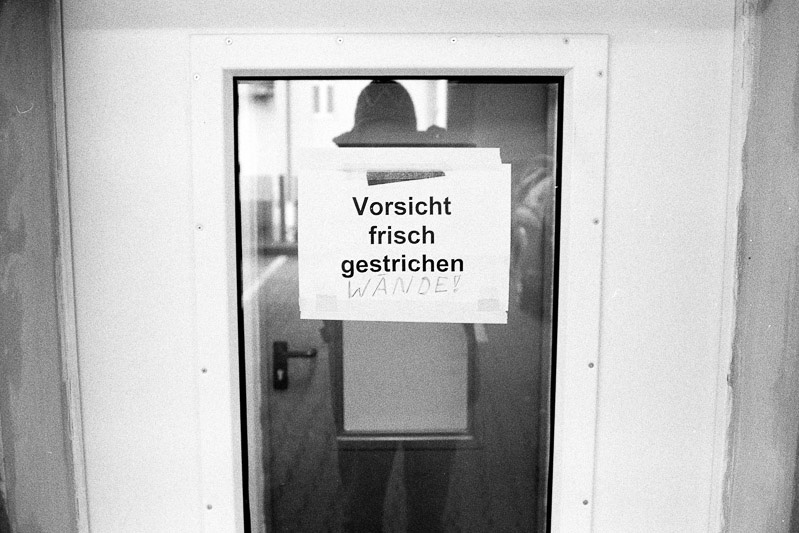 Fresh paint WALLS!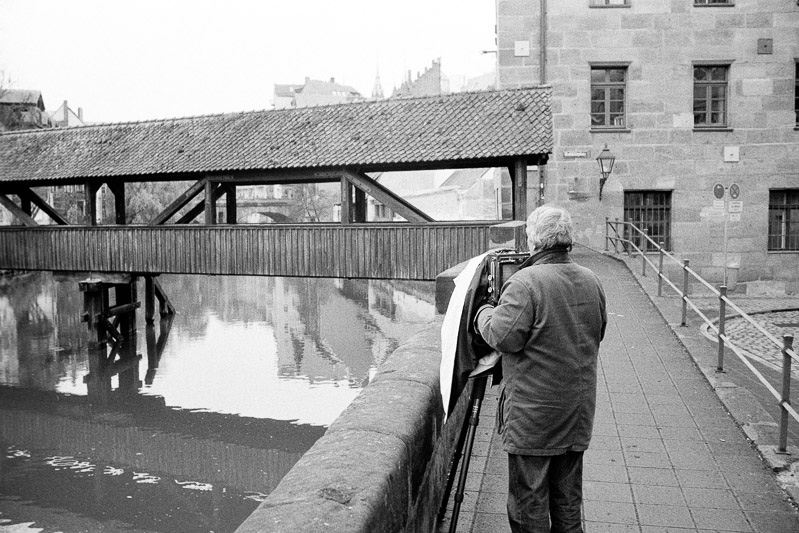 Now thats a real camera.
End of a romance?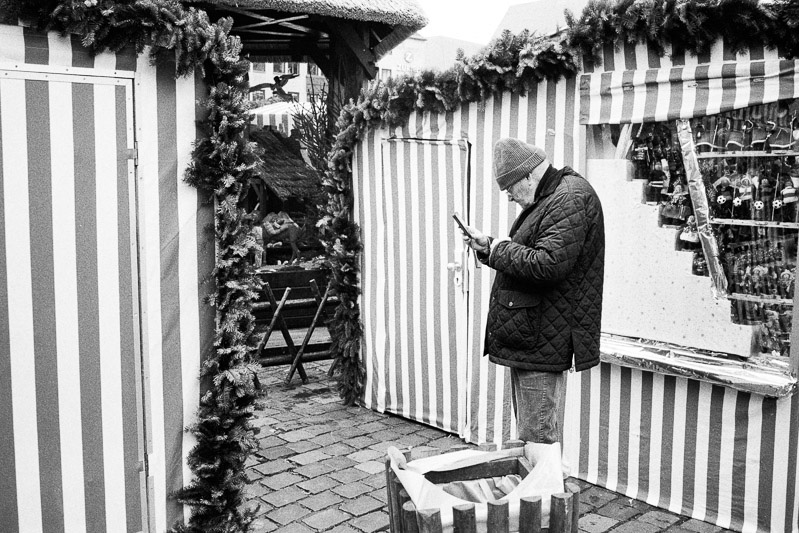 I like how his jacket matches the needles and the trash can matches the booths. Just geeky stuff…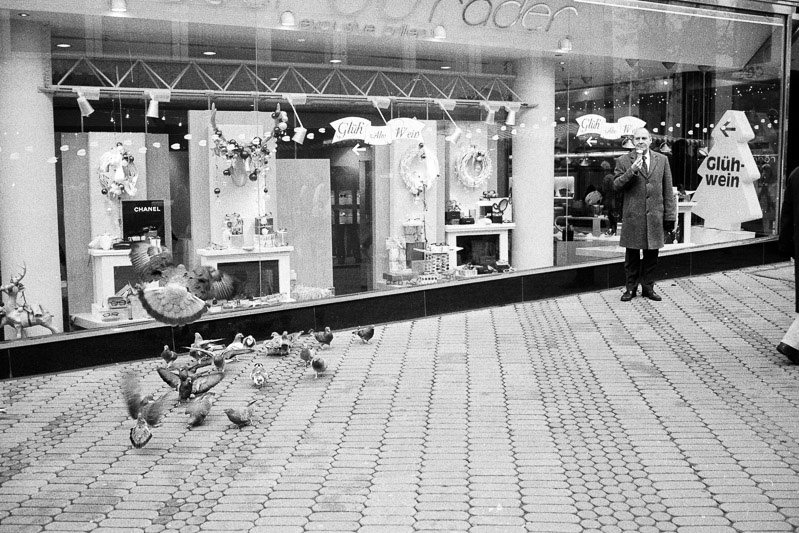 Funny scene.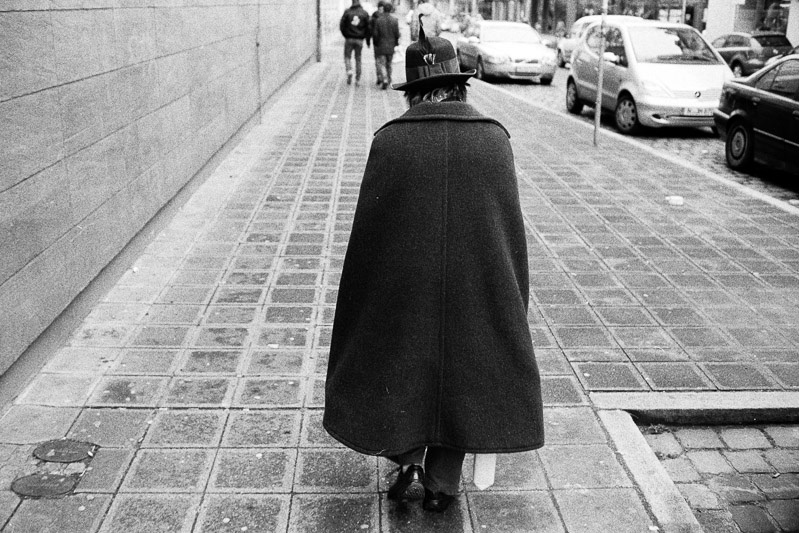 He passed by running and i noticed his broken briefcase in the blink of an eye. Quite a close call, but that kind of is what all this is about.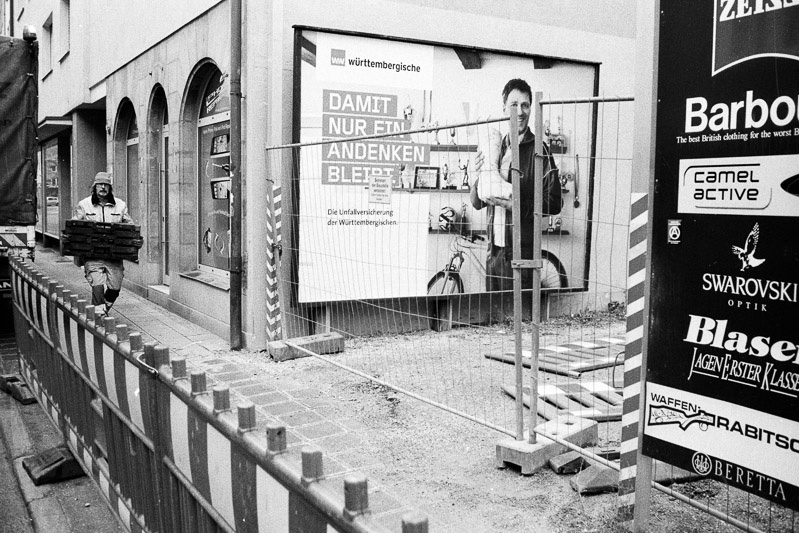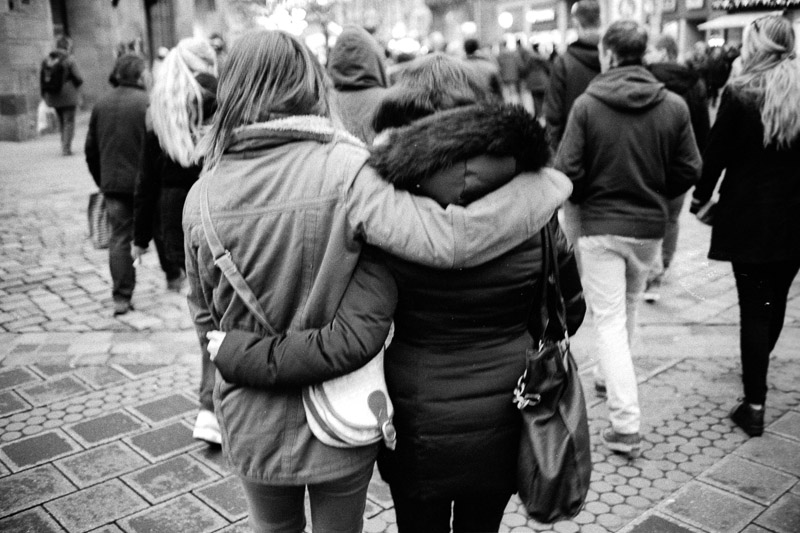 Another Tri-X @ 1600, still a tiny bit too warm, but were getting there…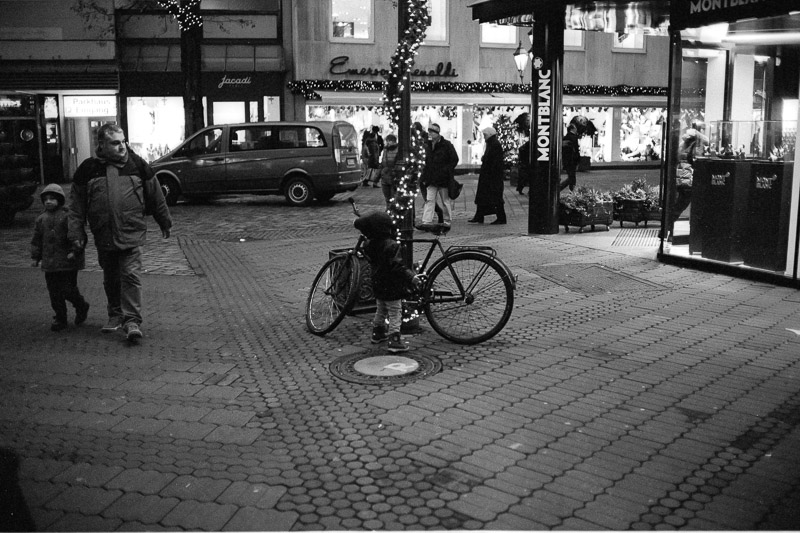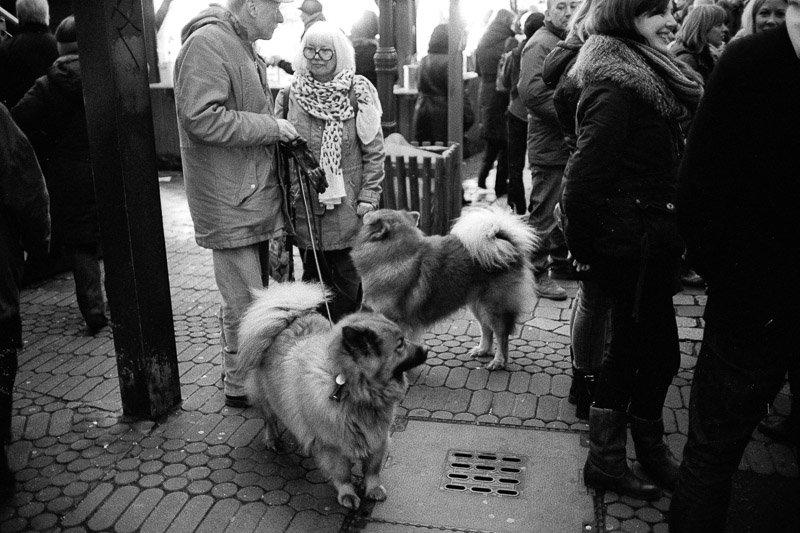 Actually, i like the Christkindlesmarkt, tough it gets very very crowded as soon as it gets dark. But its a great spot for getting to know and taking photos of interesting people.
Lost pug.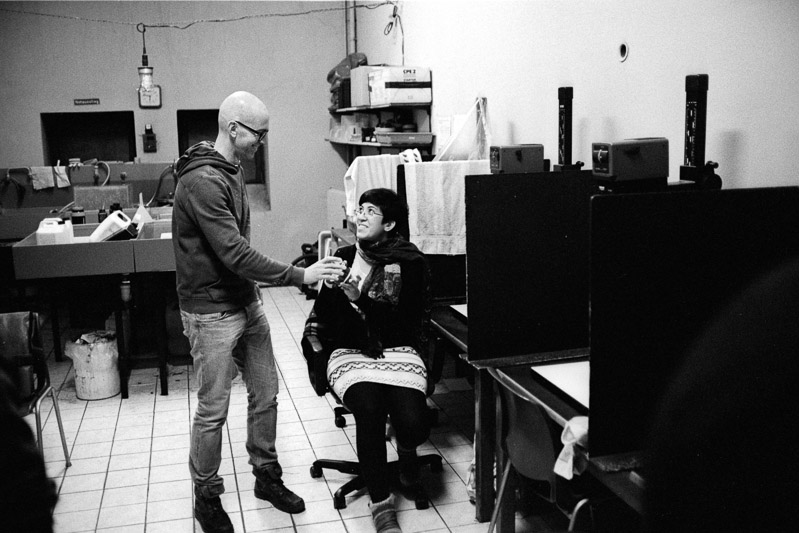 K4 darkroom, where ill probably hang out more often soon.
Waiting
Moving
And more waiting again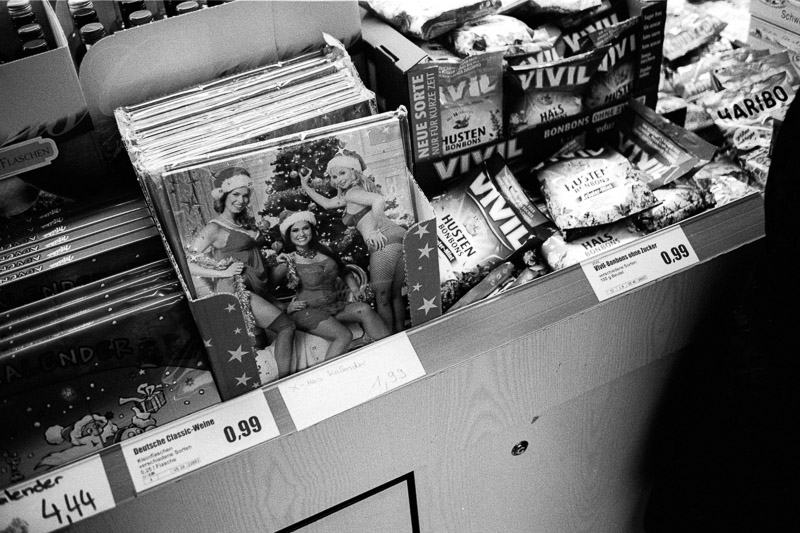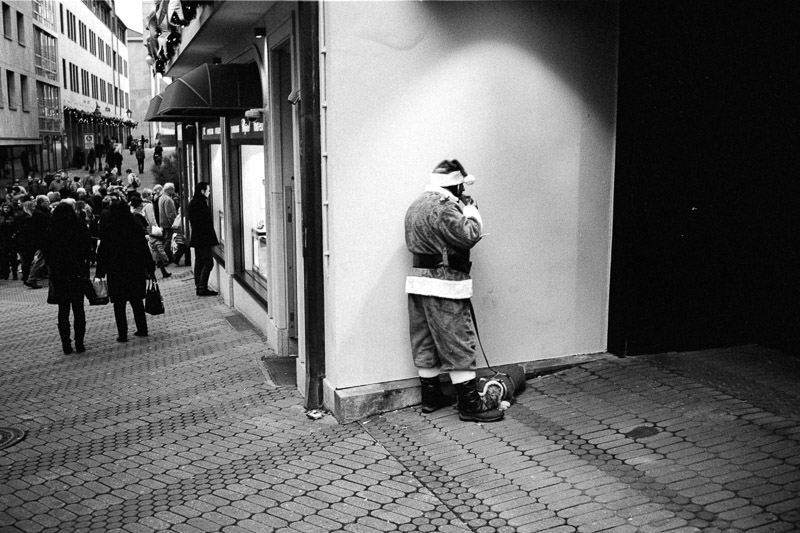 Santa and his puppy? need a cig break too.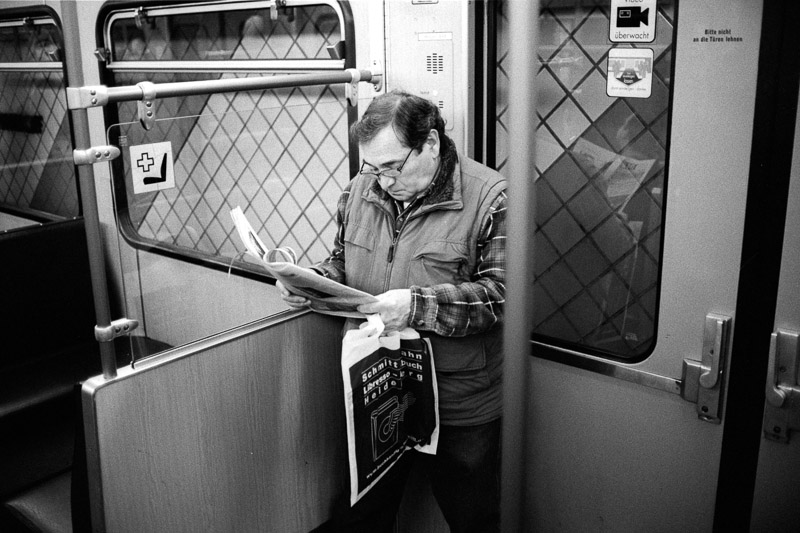 Next round.
This was supposed to be about the font.
Regular Tri-X
Getting some supplies.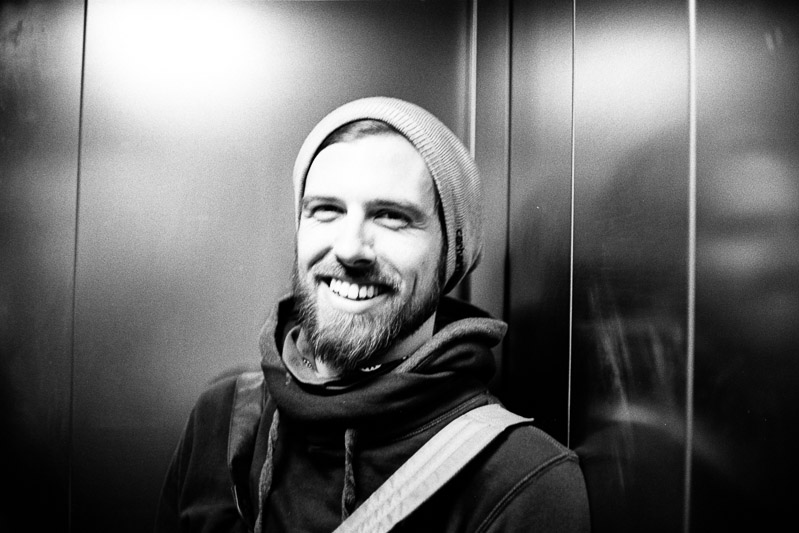 Back at uni. Michi, who is a professional sports photographer, was quite surprised by how quick and silent the Hexar is. Guess he'll have to get one since he's looking for a everyday camera and its just a badass camera.
Discussing some ideas for our podcast.
Michis D700 with some older 35 nikon lens.
Tanja, always being curious.
I dont even know who took this one.
Ludwig drawing.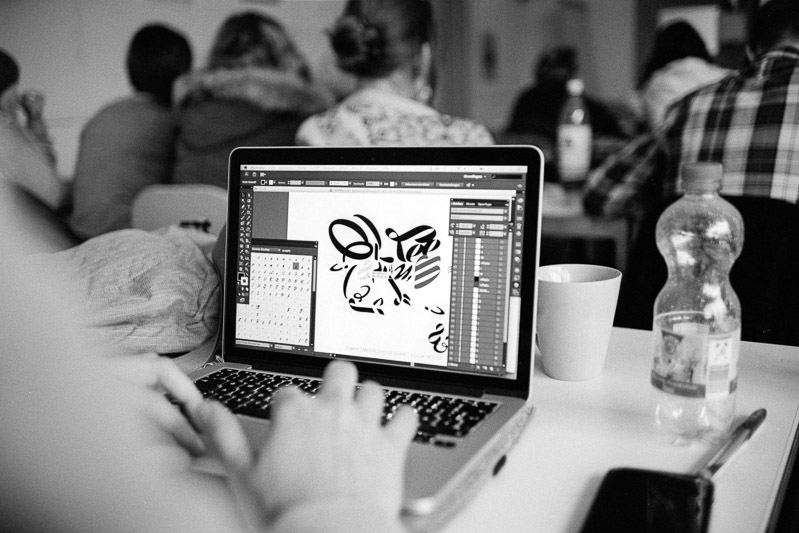 Max working on his "Typemonster", which is like a character built only with letters and numbers, and then animated and then composed.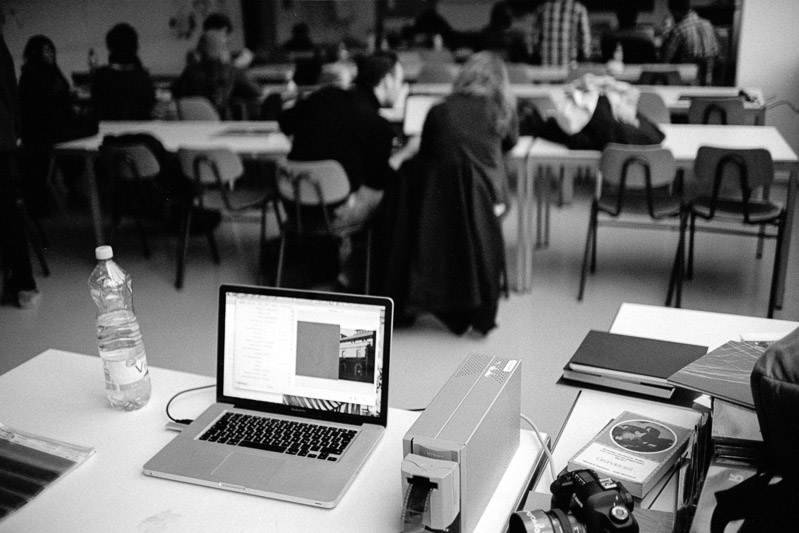 Stephan and i decided to scan some of his rolls from last summer instead.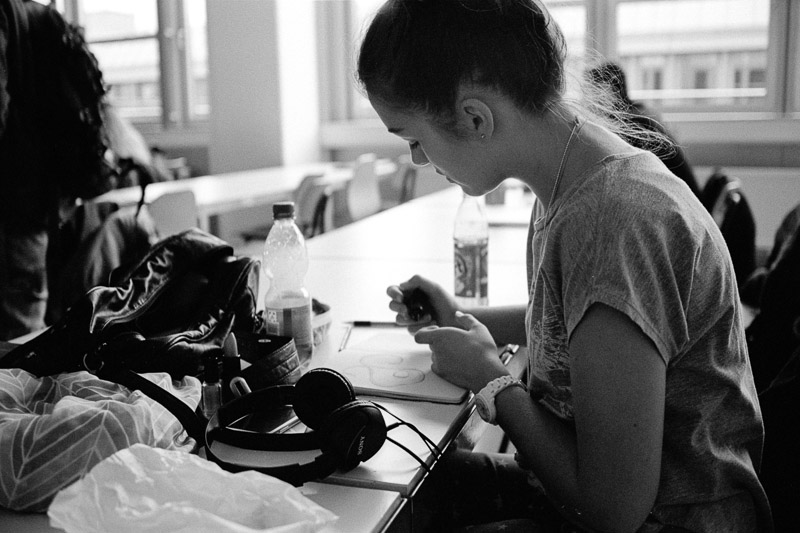 Emma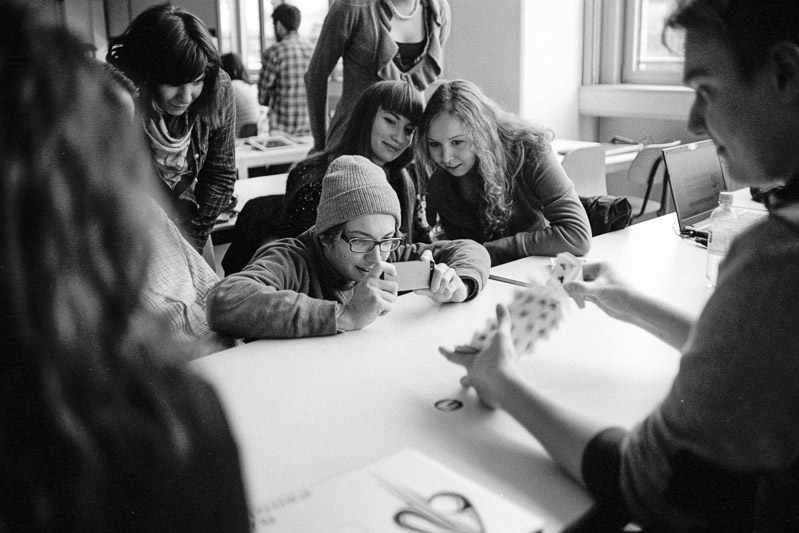 Nico impressing the girls and Jonas recording the card-flipping with some 1000fps App.
Sebastian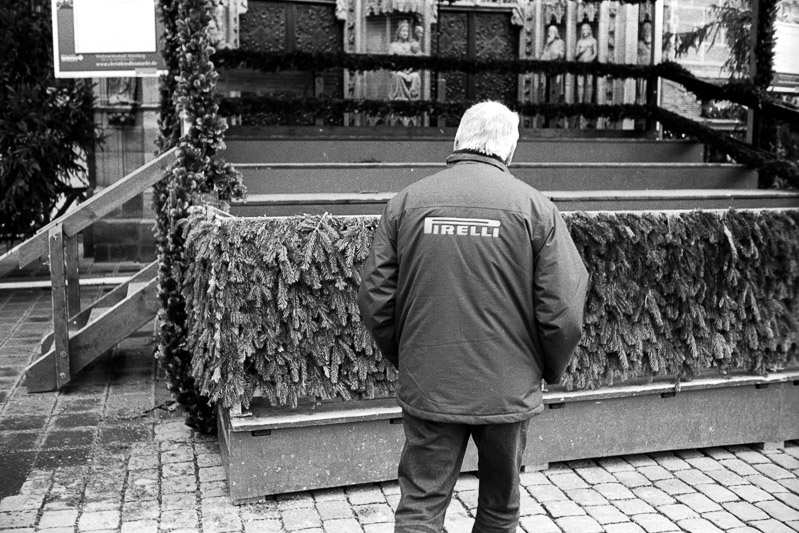 Finishing
Guess what. Got me an M6 again. Tadaaa. Chrome one with MP lever. Ran out of film and bought some cheapo HP5+ at the store (=7.95€ lol) for the night. @1600 in HC-110. I waited for Stephan to pick me up for a vernissage.
[audiotube id="rSycSBYHitc" time="no"]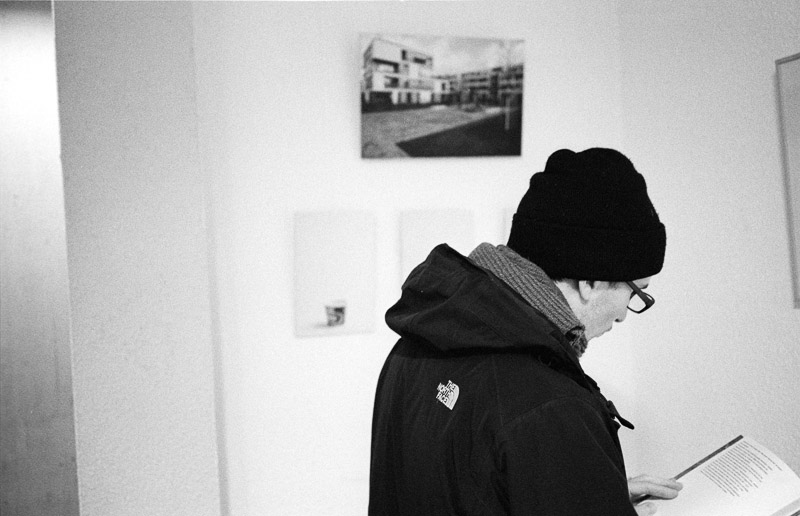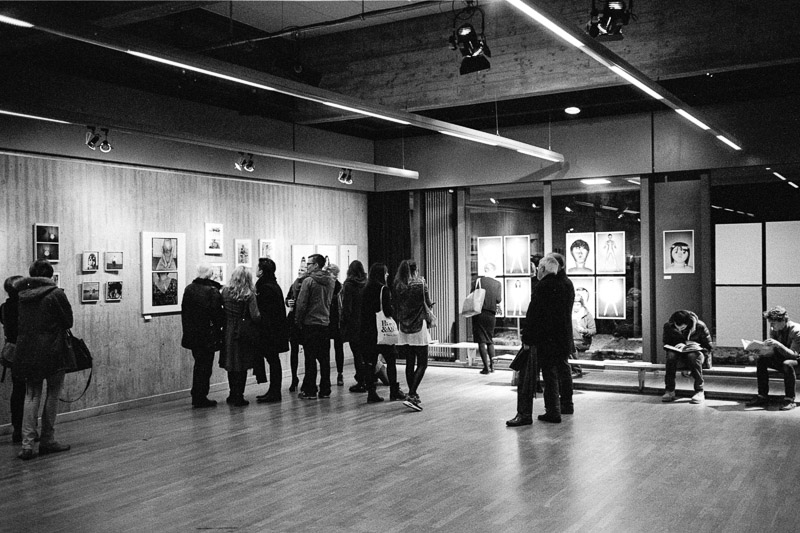 Several pieces from current and graduating students were merged to this big exhibition.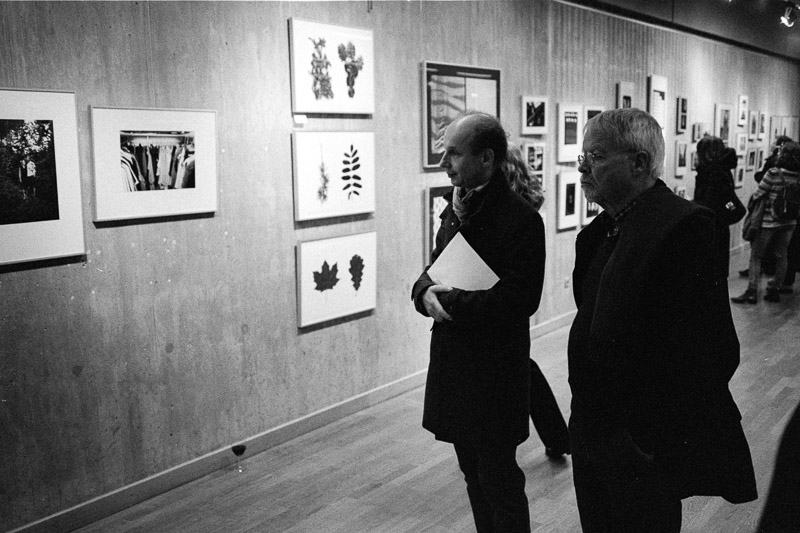 This left wall shoes selected pieces of analog photography and experiments with film from the 2nd semester. It was interesting too see what we will be doing in spring. One year from now, this could be our exhib.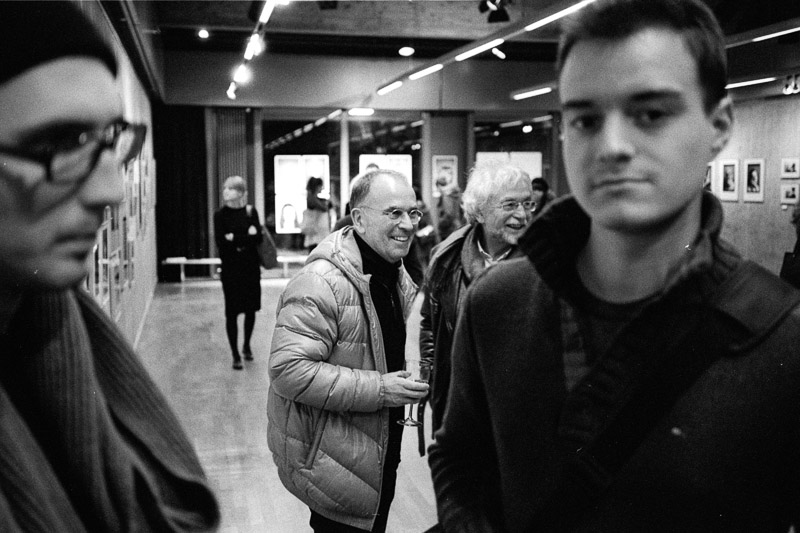 Besides framed work, there was a load of great photo books to read.
Dinner with Olgas family.
1
2
3
We played some poker later.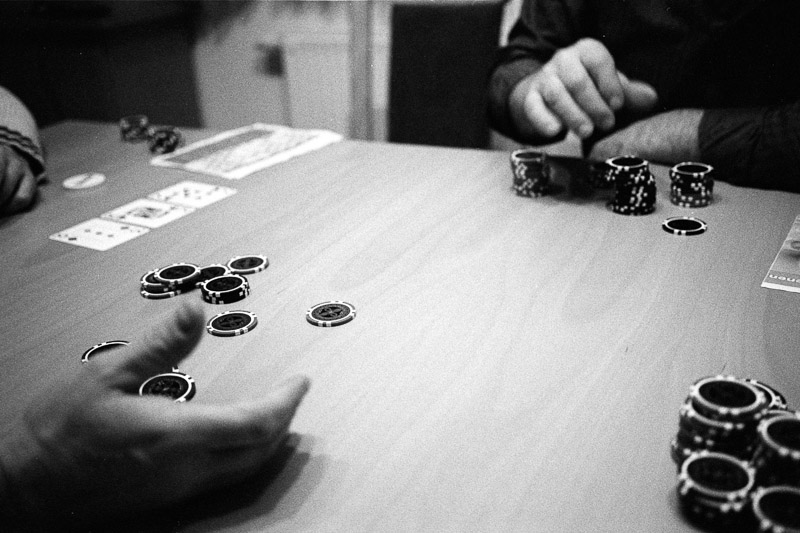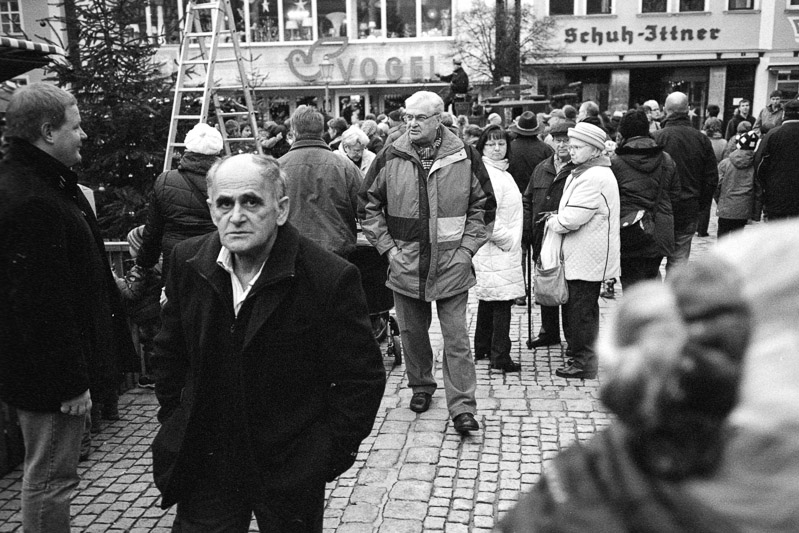 Neustadt christmas market.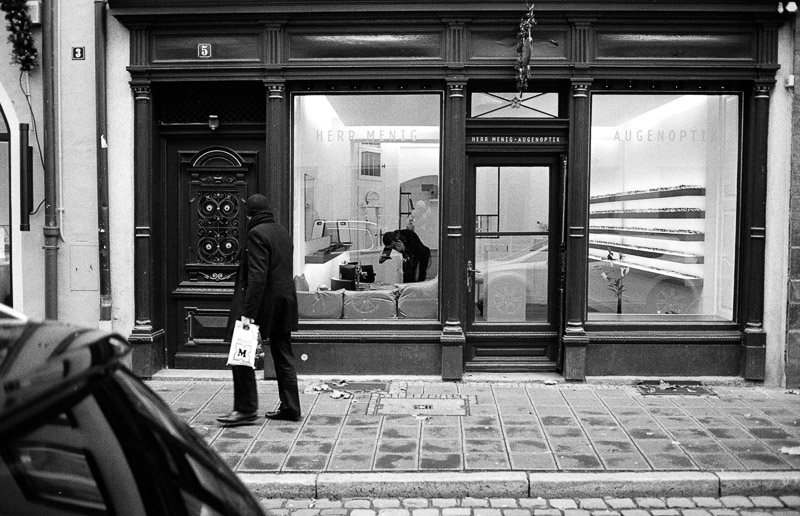 Some Delta 400.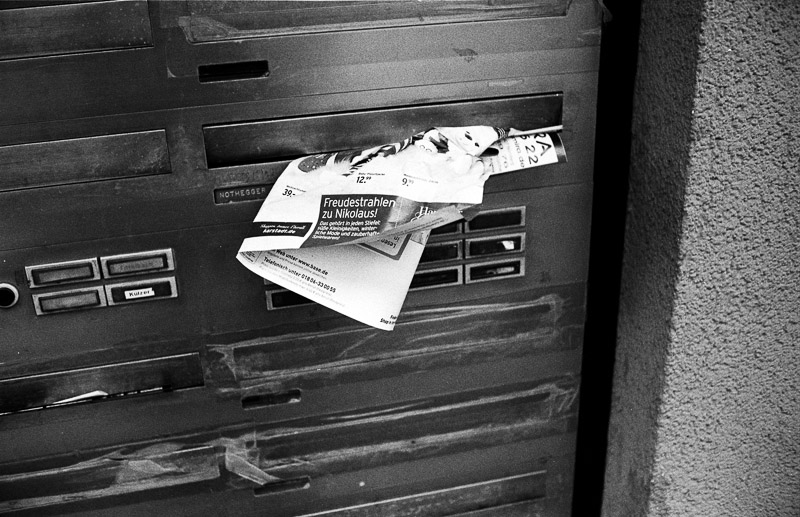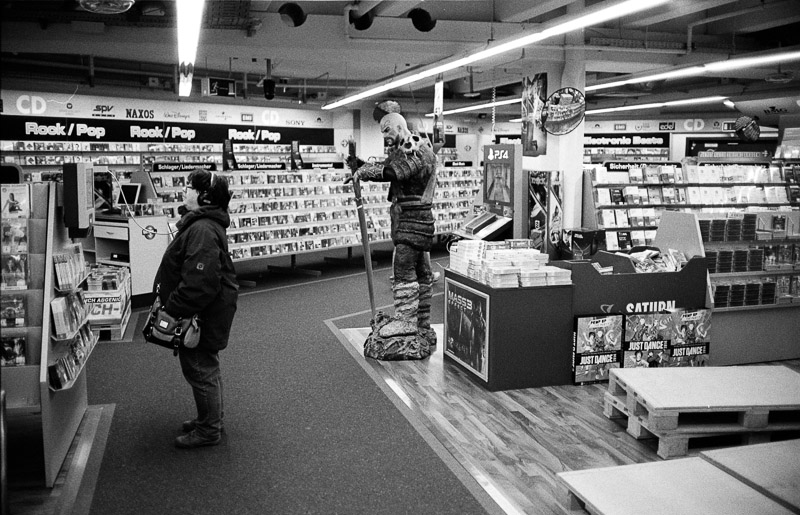 Christmas shopping.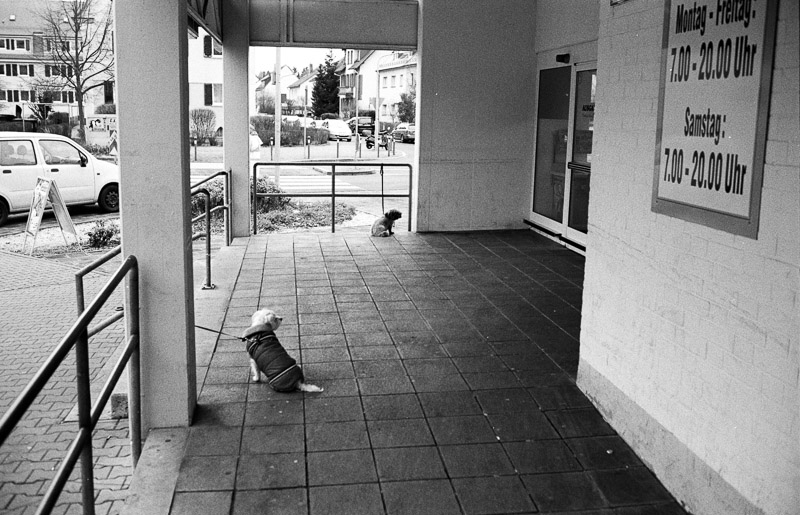 Fellows of the elderly.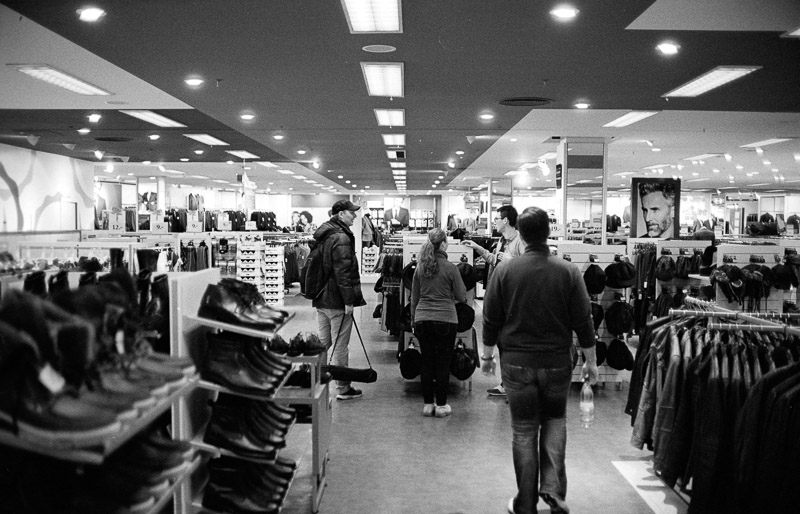 Shooting day! Our commercial takes place in a big clothing store. Arriving on location at 8am.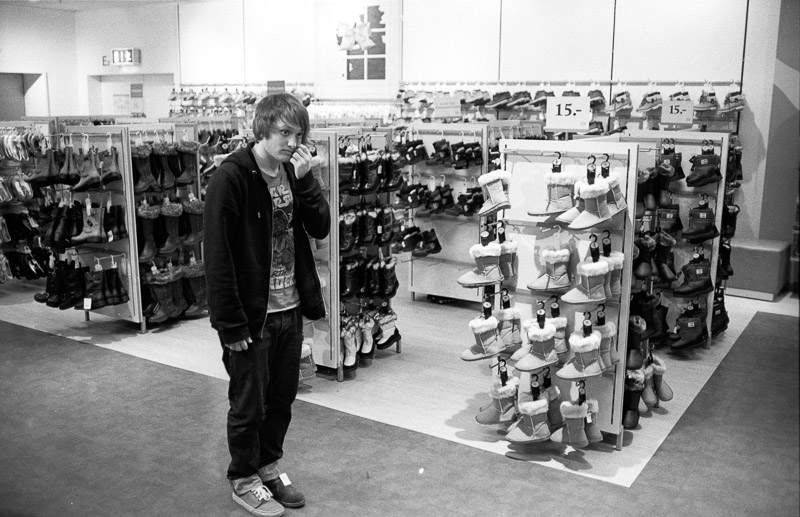 Fabian, one of our two great actors, trying on some clothes and shoes for the shoot that the store lend us for that day.
Simon and Nico checking the scene and camera position.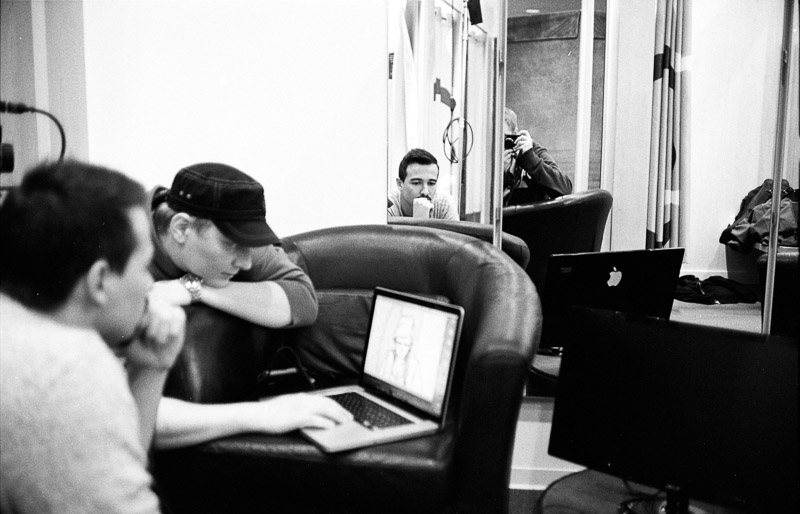 Checking the animatic again.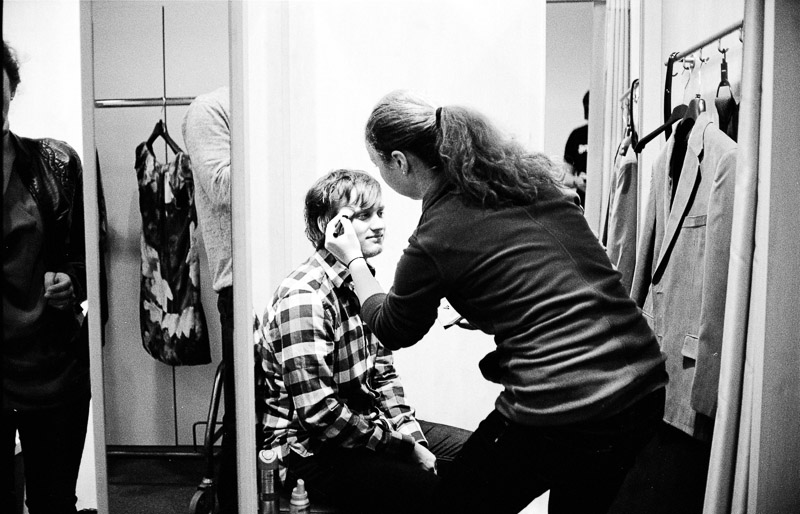 Sibylle doing some make-up.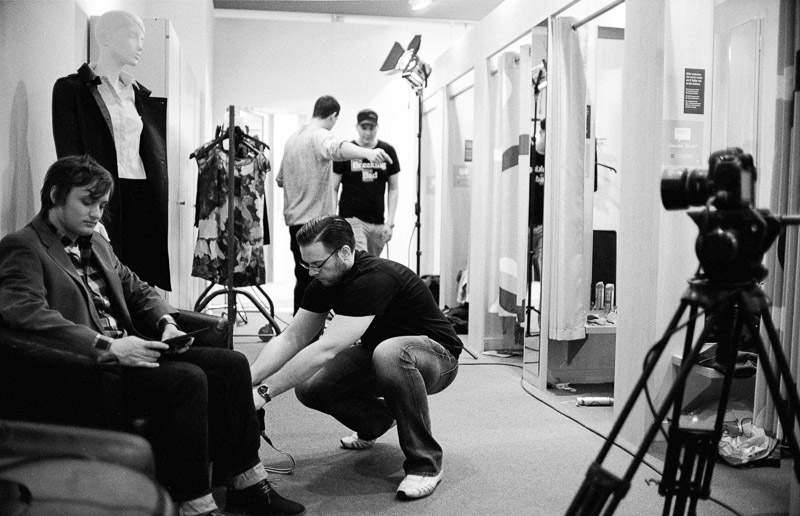 Bernd taking care of props.
I somehow managed to get all 8 of us in 1 photo.
They are coming!
We were shooting some footage outdoors, i had to park my car in a parking space while nico was filming from the other side of the street. I tried to capture the team from inside the car but somehow the hexars af didnt let me…
Astrid, our beautiful actress, discussing final instructions for the last scene. In the scene, Astrid is shouting and screaming at me parking the car like an idiot. This was right in the inner city district, so there were quite a few people thinking this was an actual fight and i was actually that stupid. Awesome moment!
Hanging out at uni. M6 with a tri-x @ 1600.
Julian leading another course choosing meeting. 50 students in total + 3 courses for each student + a max of about 15 students per course = fights and tears. We'll hug it out of course!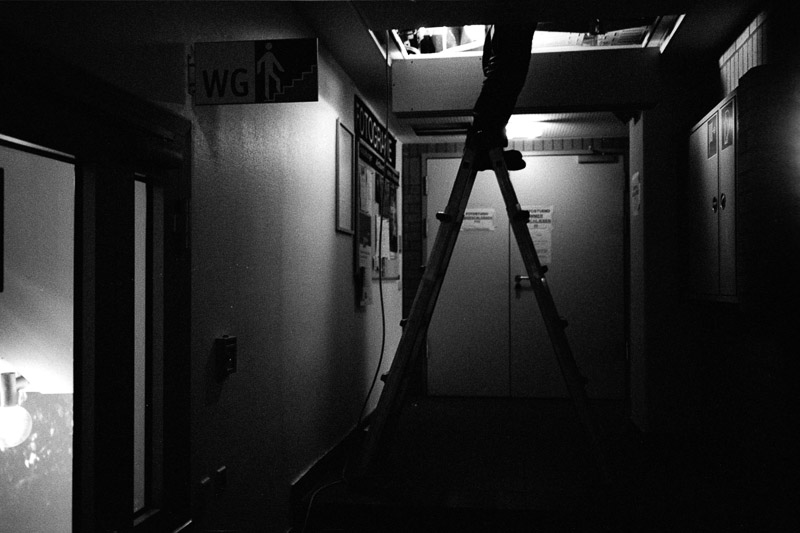 I got sick.
At Christkindlesmarkt with Tanja, Lenny and Michi. Punsch for me since a was still sick.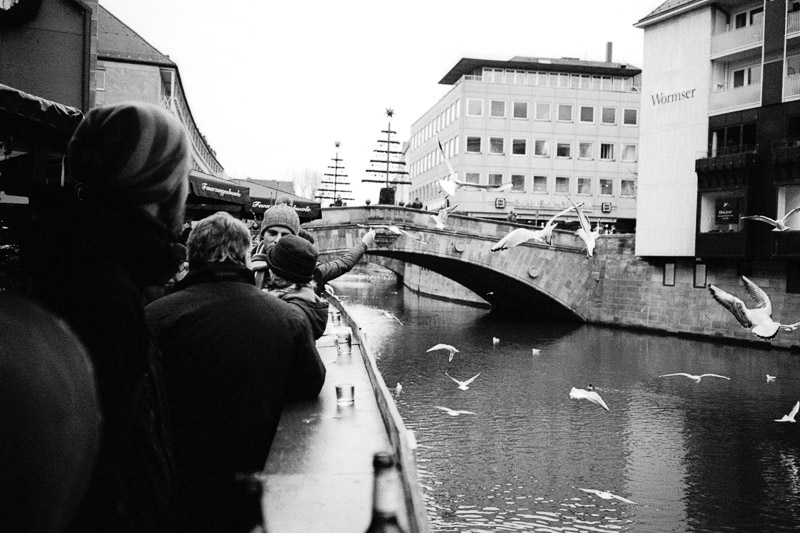 The Feuerzangenbowle is located right at the riverside and attracts lots of seagulls so we thought it would be dead cool to get one of them to pick up some of Tanjas sandwich right from her hand.
So we waited…
…and waited…but nothing happened. Damn seagulls!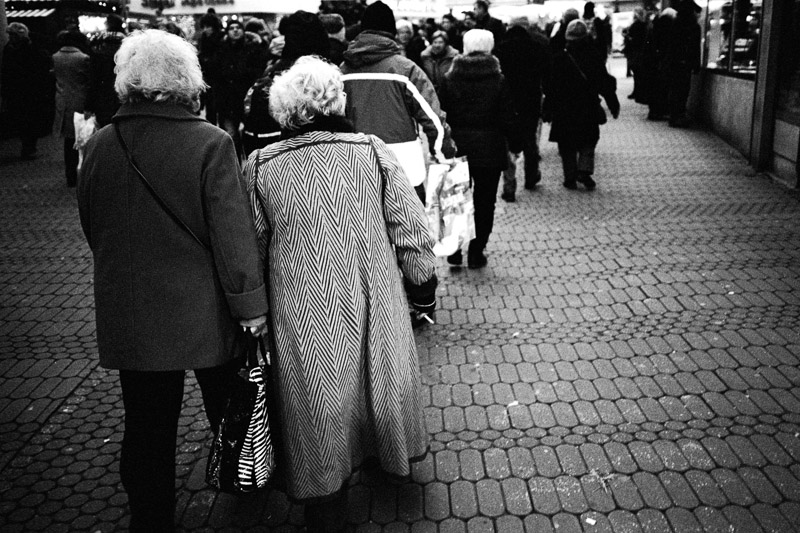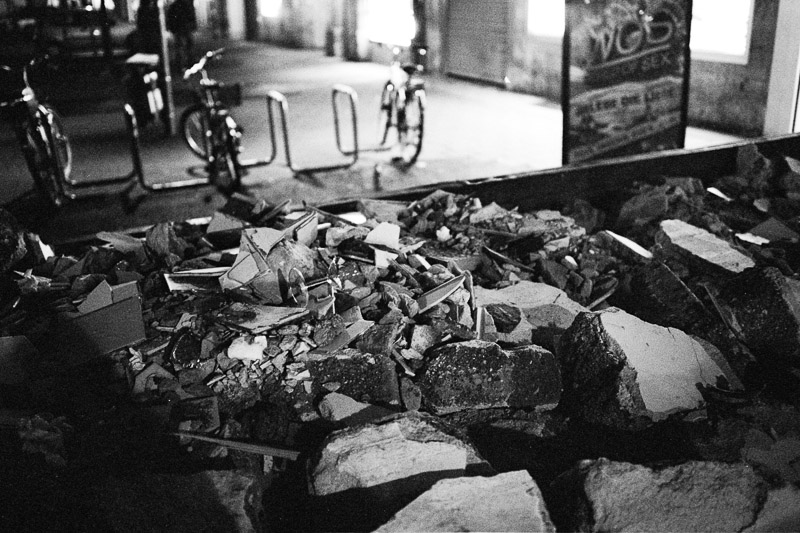 A glass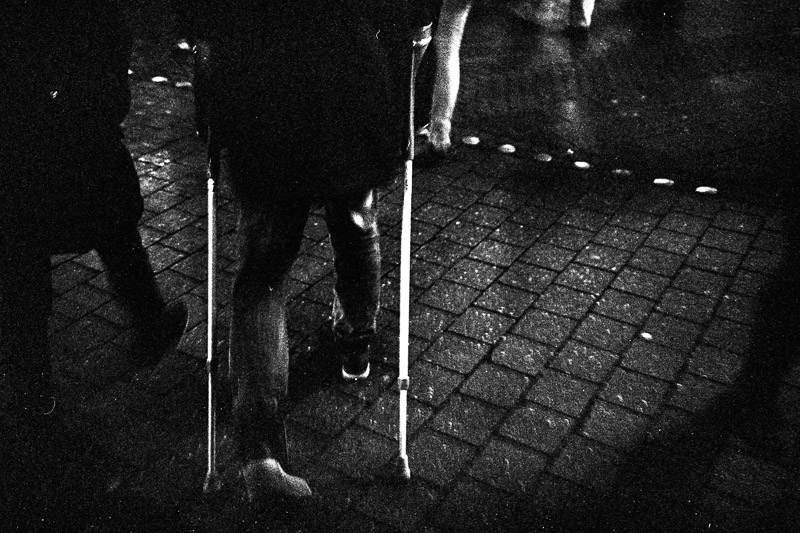 Some other day between the years. Fixing my grandmas bed.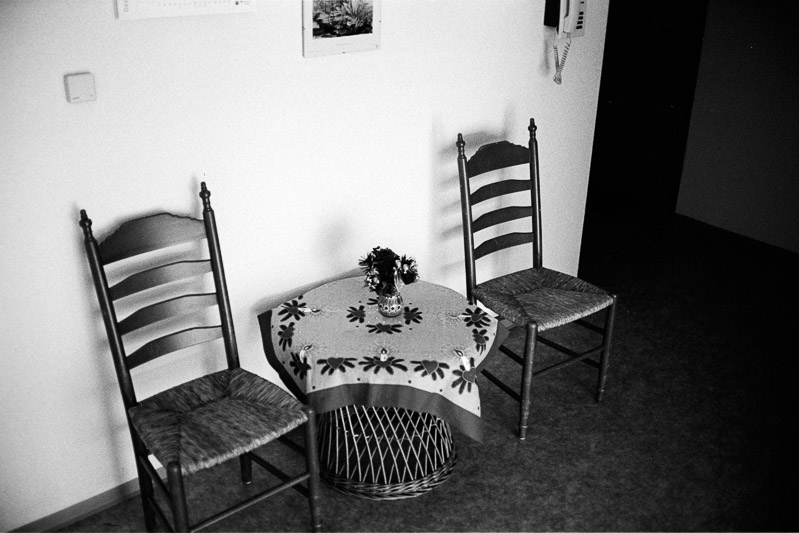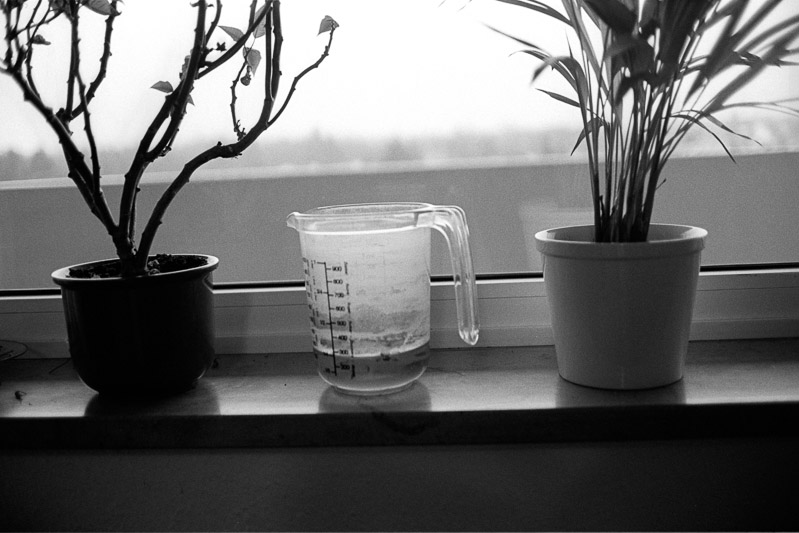 After that, we visited my sister and her boyfriend in Erlangen. (regular tx again)
Spying kitty.
Börge assembling the new bed frame.
Andrea making delicious tea.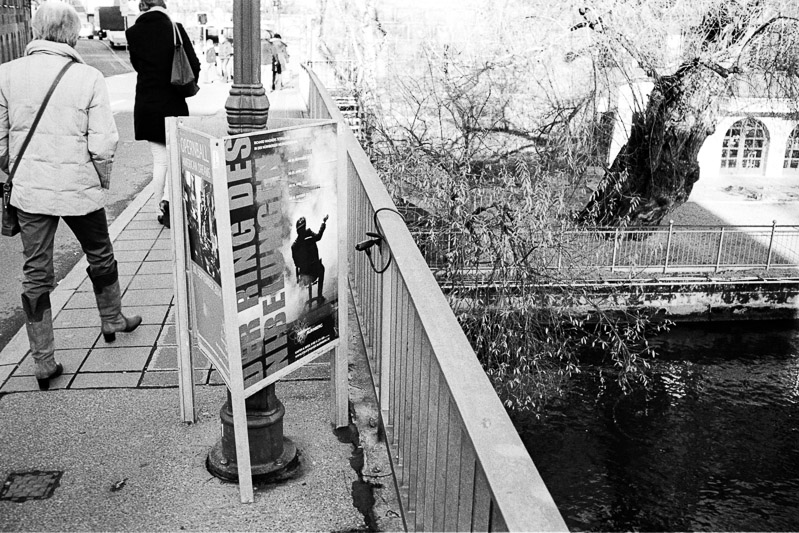 classic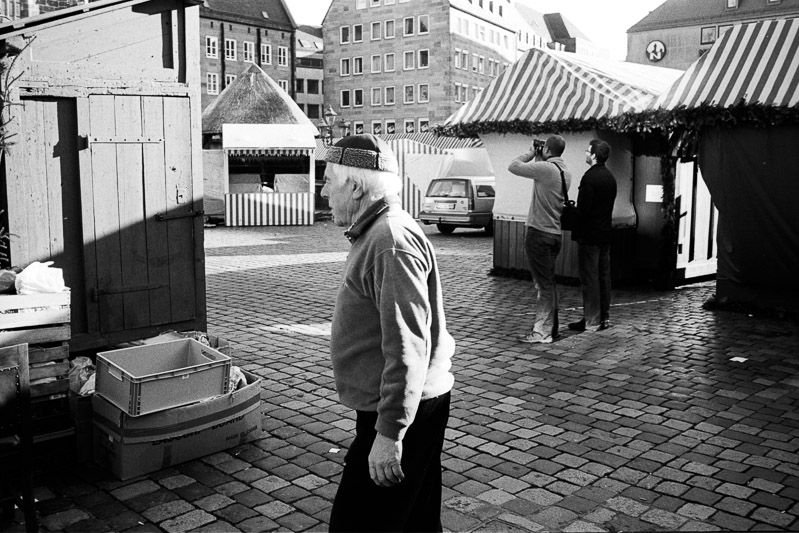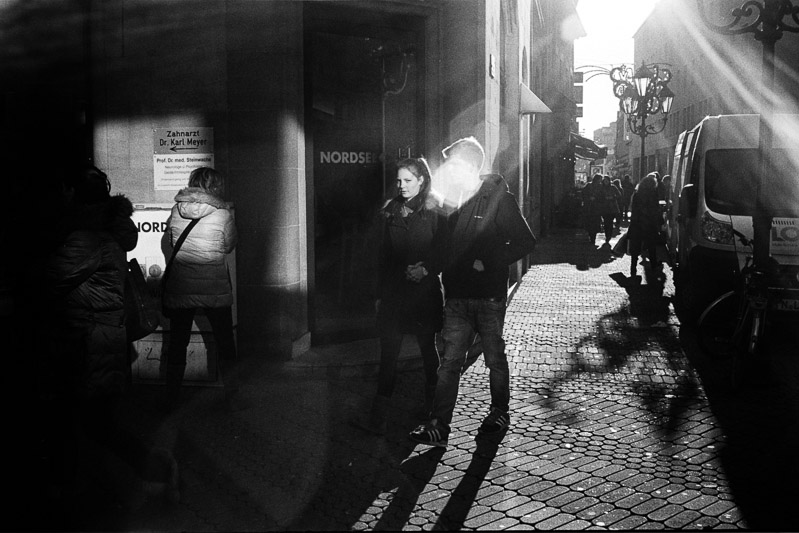 Fighting with flares.
Thats it, have a blessed year 2014!