Hello.
The last weeks have been really exhausting, work-wise, i'm looking forward to find some rest and some time to lean back in the winter holidays and to review the last year with all its ups and downs, its little unexpected joys and strenuous setbacks.
I hope you will too, because from time to time you just need to hold on to question yourself, your goals and ideals and to reflect on one more chapter of your journey.
So, uni-wise, we've been doing a whole lot the last few months: We filmed a documentary for Audiovisual Comm. class, did some advertising shoots for Photo class and created magazine layouts for Typo class.
Also i started doing some smaller commissions, which is cool because of the experience and the people i get to know and to work with. And then theres also some other photo projects im working on plus my complete portfolio which has to be revisited for the website.
So for now, here is the last entry for 2014, enjoy!
Welcome to the world of the rich and famous!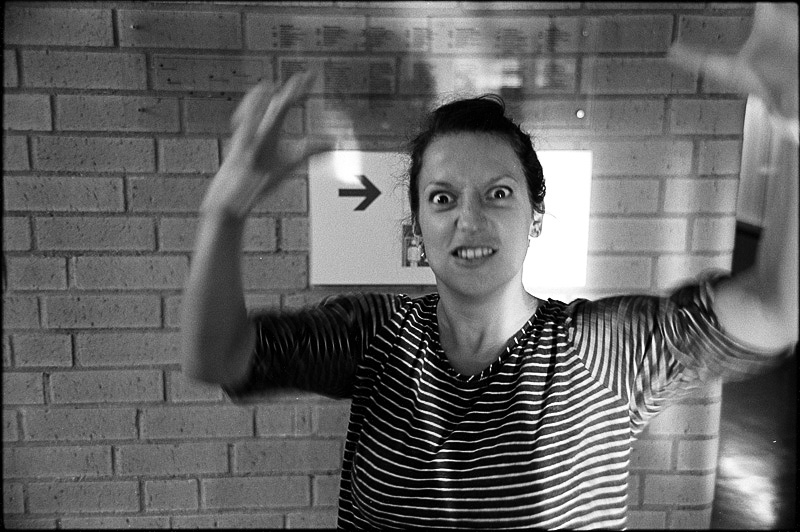 and the crazy ones!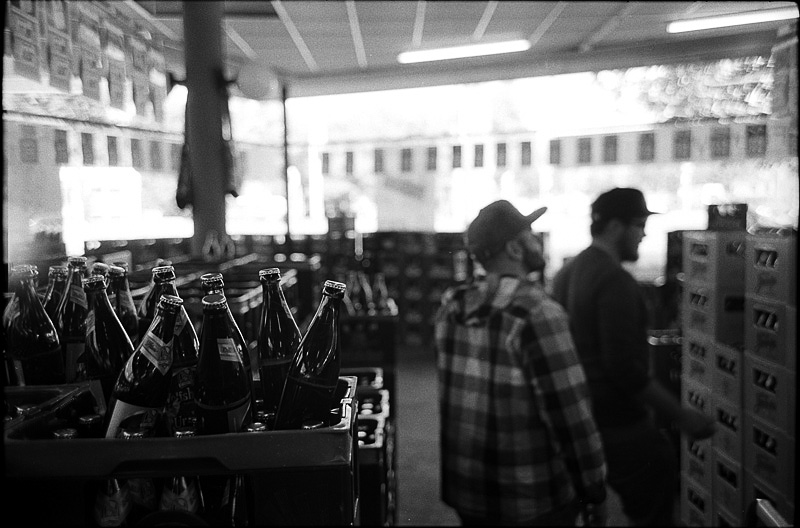 A few days before our next episode of Fachschaftsgrillen, we ided to get some supplies.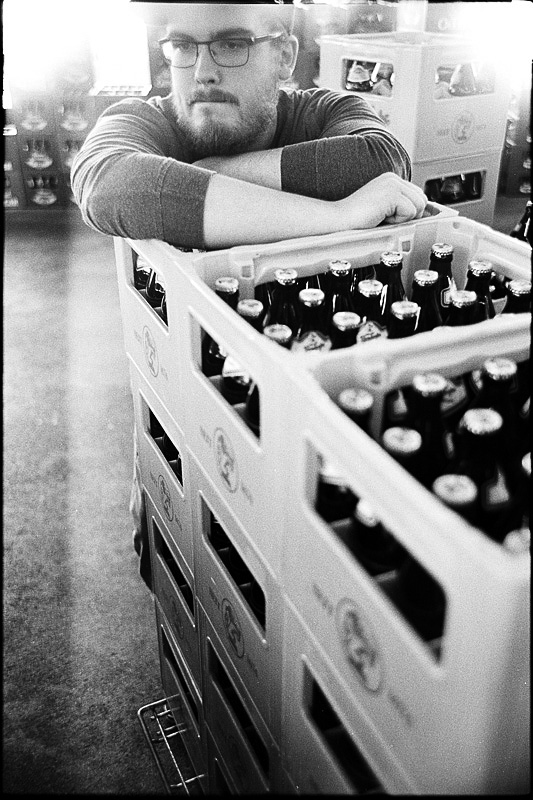 Or say, a lot of supplies.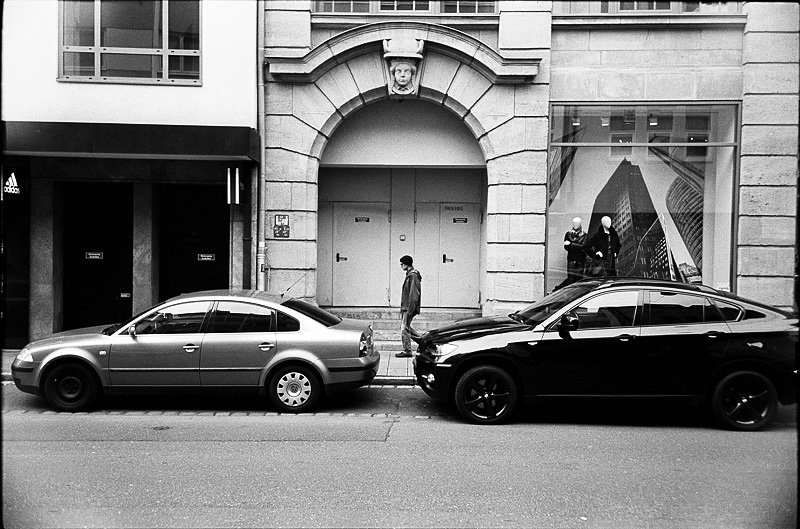 What a scene.
Family time.
Ok, this one was staged.
If i remeber correctly, this was during a break of project management class. Friday evening around 6pm, sitting in a auditorium. Great stuff…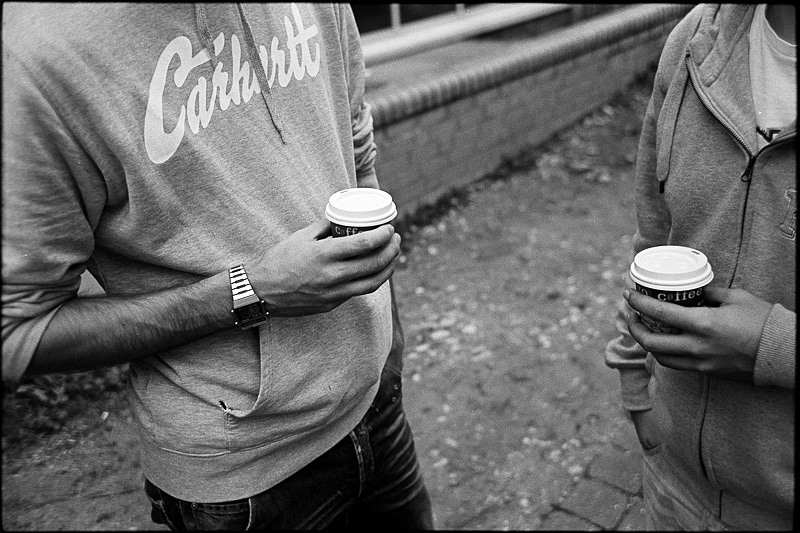 Definitely needed some energy boost.
Two giants fighting for the crown!
End of roll.
Another roll of TMax 400 from the semester opening back in october.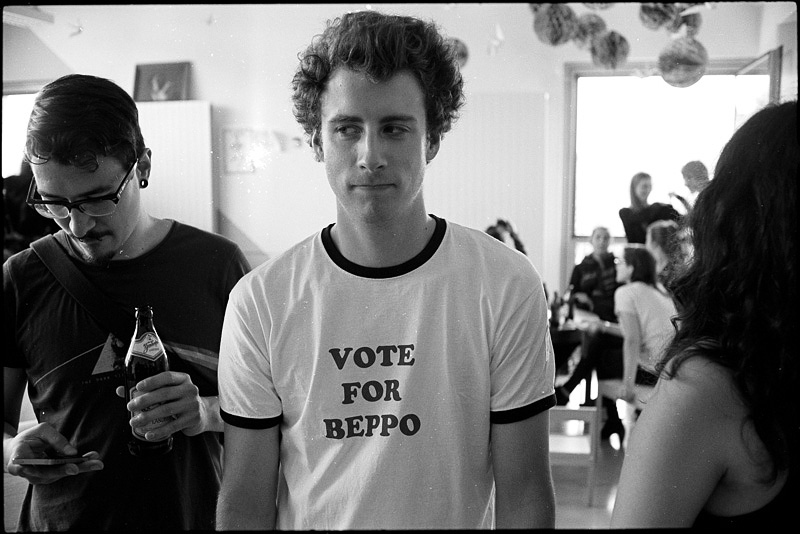 Hölli with nice fro and nice shirt.
Tobi fiddling around on his macbook to keep us entertained with some first class beats.
Talking about stuff.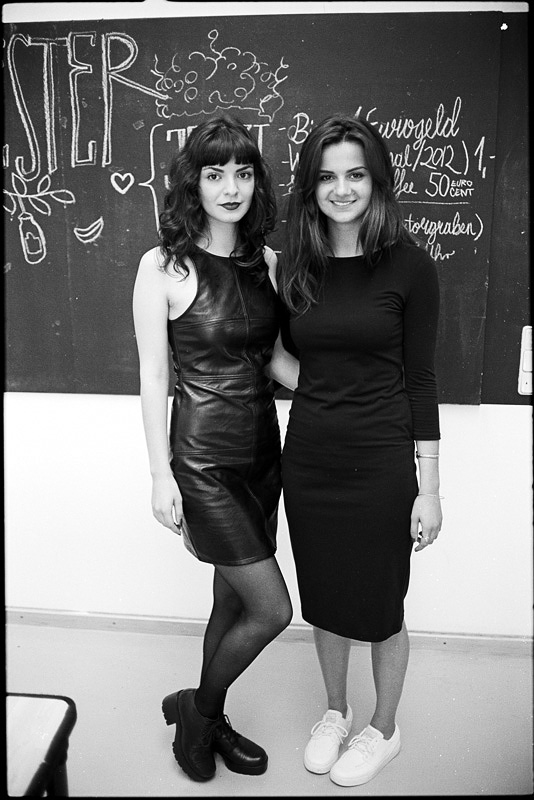 Beyza and Lilit looking beautiful in black & white.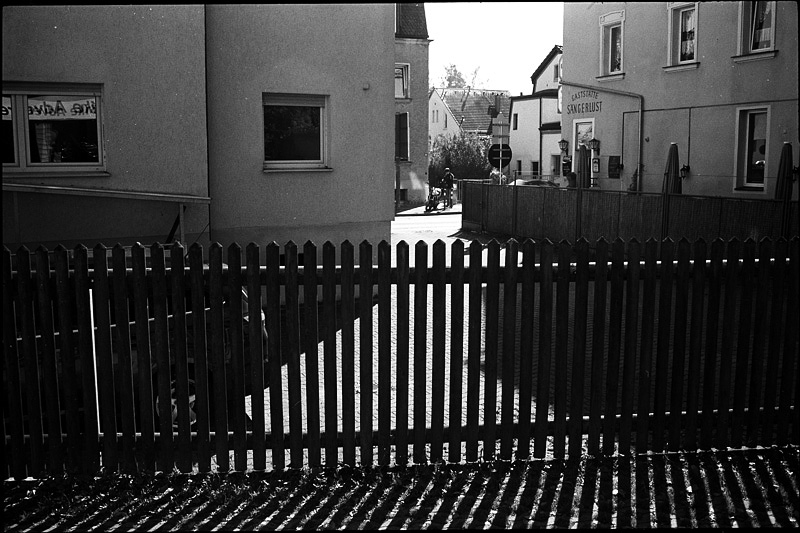 Basti working on stuff.
At a vernissage.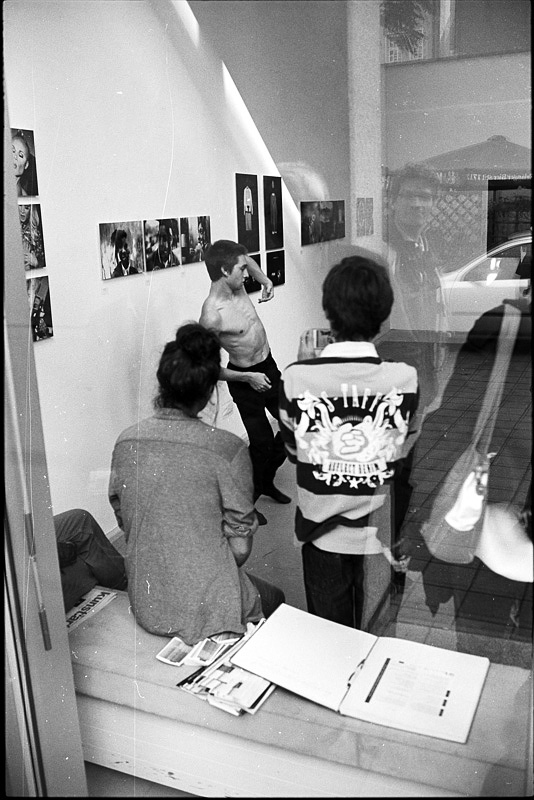 Performance of a professional dancer. Two of our students won in the contest btw, yay!
People got curious outside.
Back in photoclass. Tanja with another great camera, a Pentacon Six (shoots 6×6 medium format frames) with a sweet 80mm Carl Zeiss Jena lens (on which the aperture blade got stuck somehow :() that she got from her grandmother who actually was a photographer herself back in the day. What a cool idea that some gear actually is used by several generations of a family.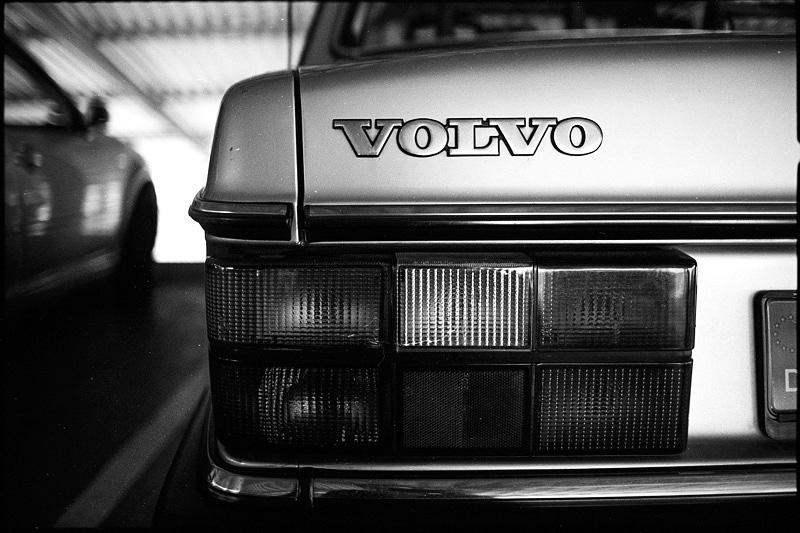 Not much really, just a quick still i took on my way to work. Looks lovely on a print though.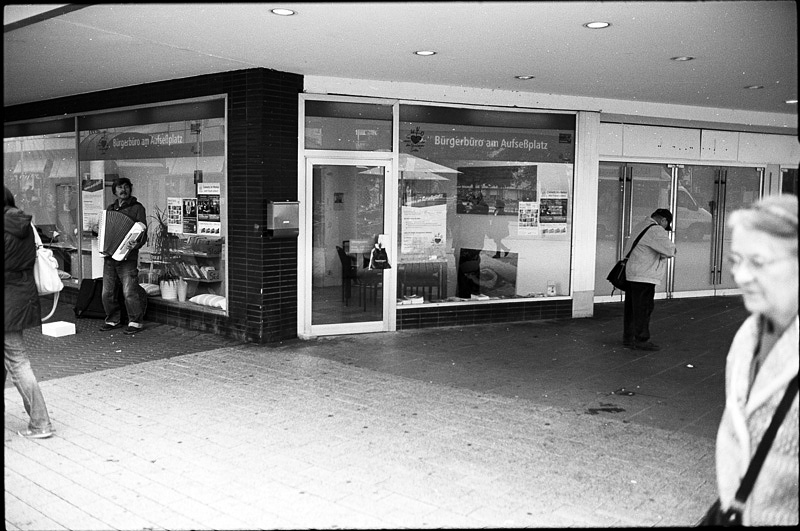 I admit im fascinated by not only the human element, but also by what emerges from it, like this pure geometrical scene of a desolate cityscape. As desolate as a lonely mans heart.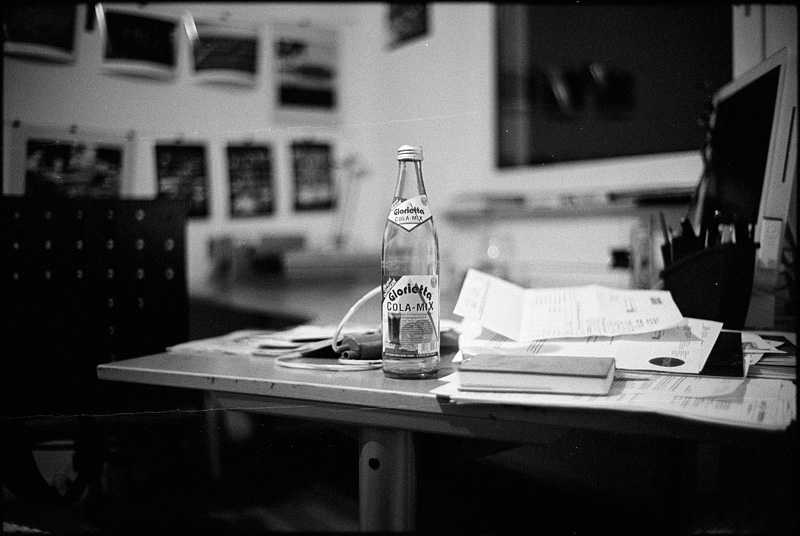 So the summer is gone, days get shorter and darker again, the air gets colder and purer. Winter season means time to push some trix! Starting with a push of +2 (so about ISO 1600 here) in the M6.
A random frame from a vernissage at uni.
So for typography class, we had to analyse a magazine and then rebuild its design with Indesign. I dug throug some boxes in the attic for some nice issues.
People sitting around in a café.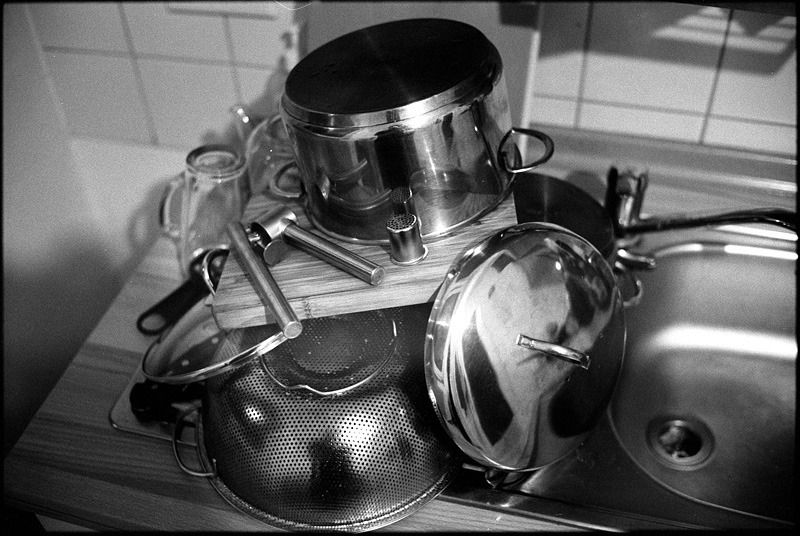 Classic frame.
Next episode of Fachschaftsgrillen at campus. Since the sun had already set it was kind of a challenge to shoot or even to focus. Mik puring some live coals into the grill here. You can guess the exposure by the length of the little sparks if you want, lol. Kinda like this frame.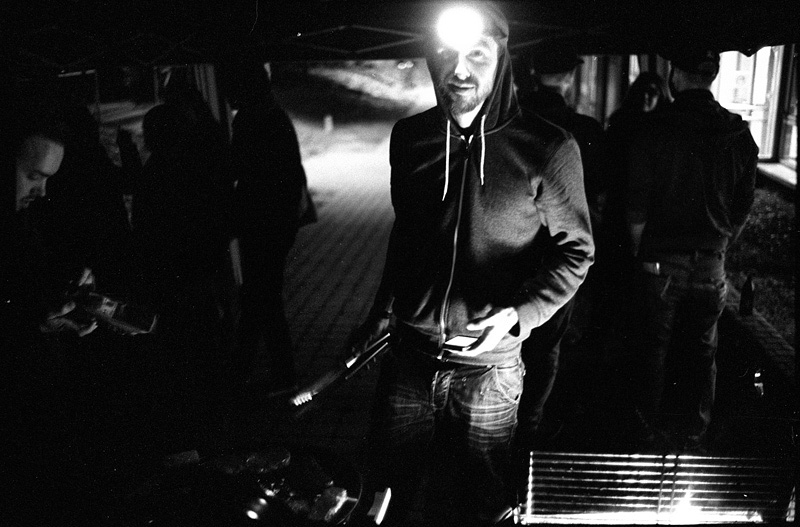 Mik with his headlamp, bbq-ing like a pro.
Anoter day at the lab, we had a special guest. Max, who is a good friend of Stephan, started his studies in photography at Lette Verein in Berlin this summer and visited us to hang out and to share some photo and darkroom techniques. So he told us some stuff about working with the zone system and about metering a scene correctly with a spot meter. In exchange we did some Caffenol development together. What a grad day at the lab, i wish colleges here would encourage their students more to work on projects together.
Max' nice 500CM and old Minolta spot meter.
This is a shot from his Hasselblad.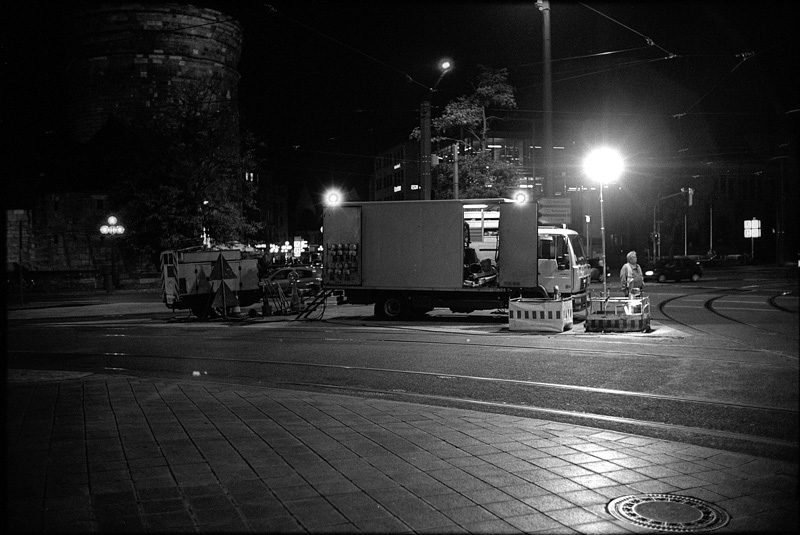 Some track worker at night.
The other day i went to a Creative Monday design conference at the Neues Museum. Saw this from outside, a man watching the lecture (downstairs) from the gallery.
1/4th here.
Lonely train driver.
A random roll of Portra 160 in the Rolleiflex. I just walked around and tried to capture some nice colors.
Im afraid i cant translate this one.
Whoops, random frame from island Rügen.
Beautiful light and a small detail make this frame. Sometimes, no matter how hard hard you try, there just is no special motive around, so its a nice change to focus on the little things.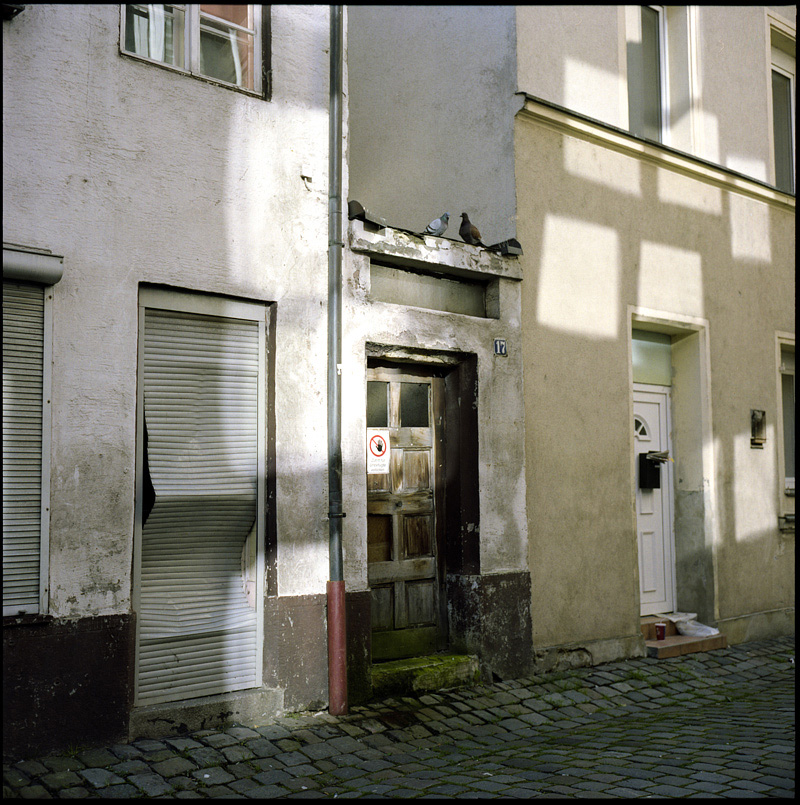 Doves.
Some yellow. Rather graphical.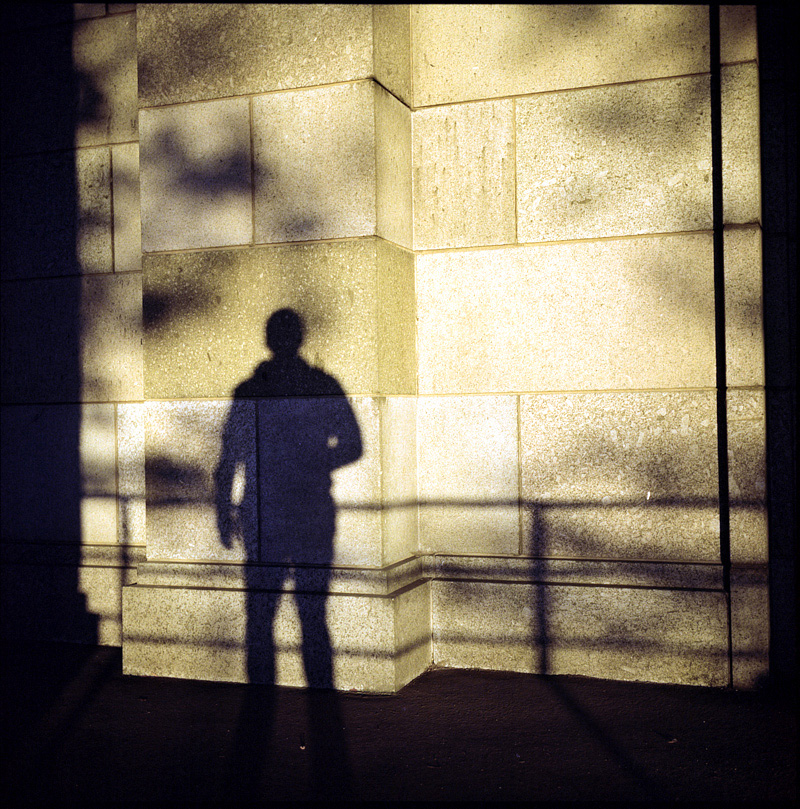 The sun was about to set.
Next day, last frame. Small detail in the back.
Now back to some dirty hexar trix street stuff.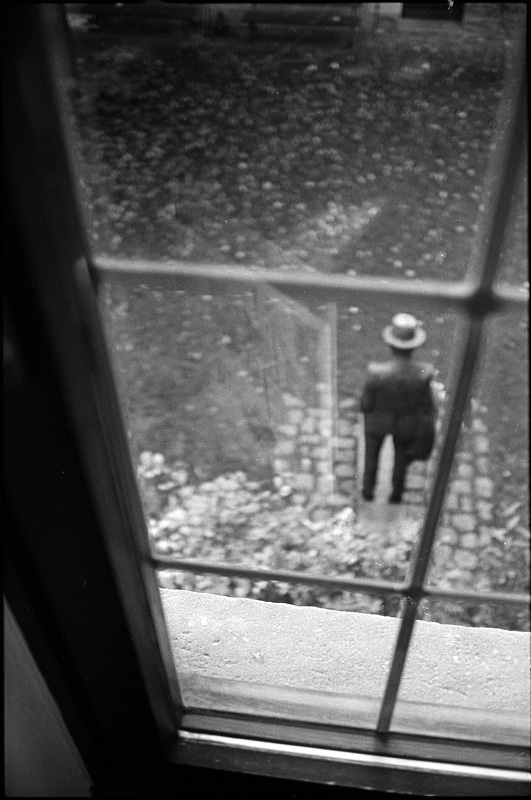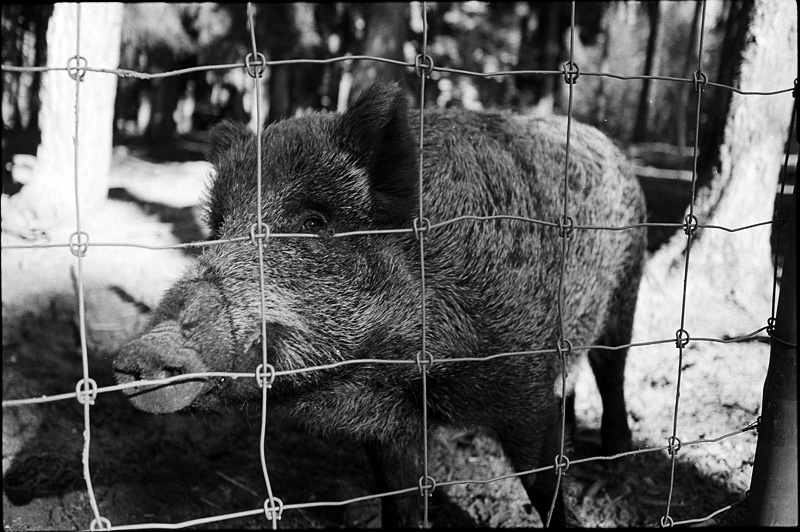 In a wild life park, cuddling some warthogs.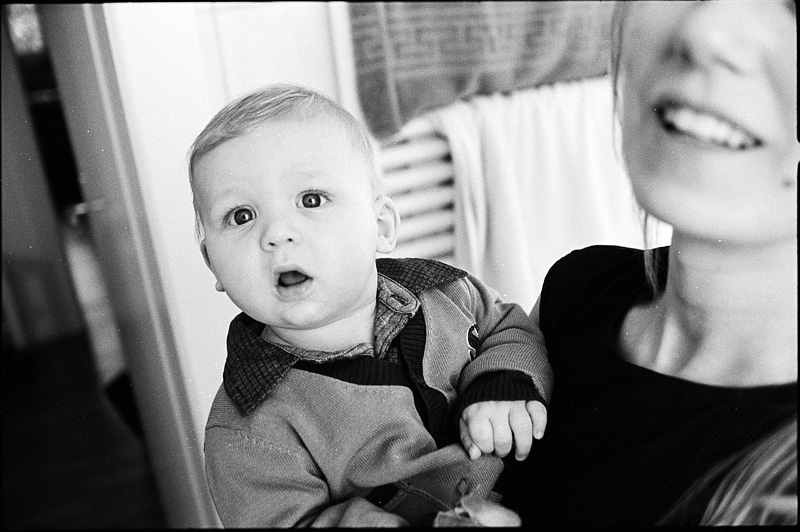 And cuddling little Mike.
Chris working on a photo homework.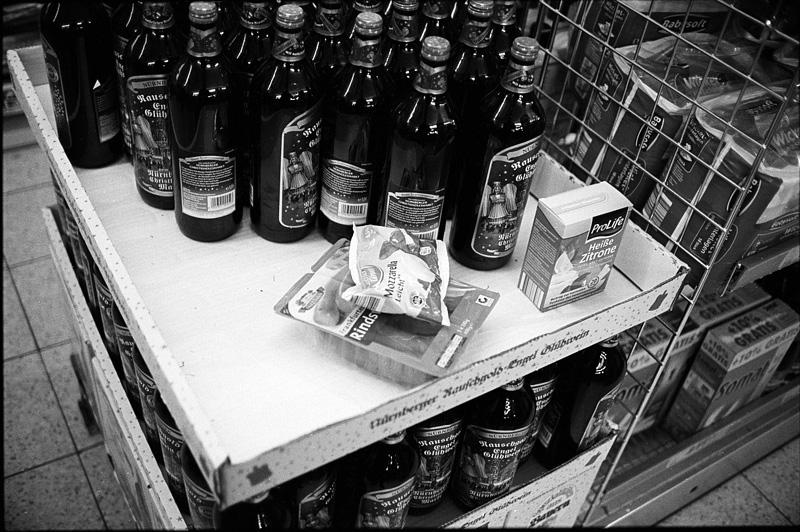 Decisions were made.
Demolition works at campus.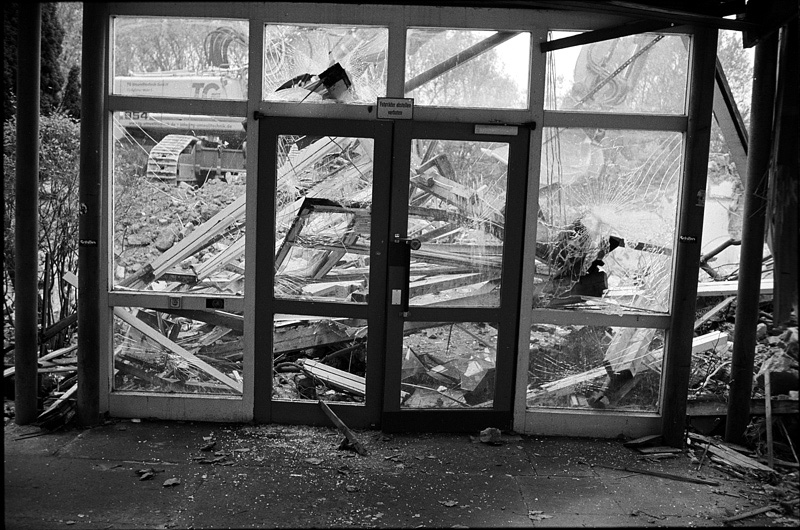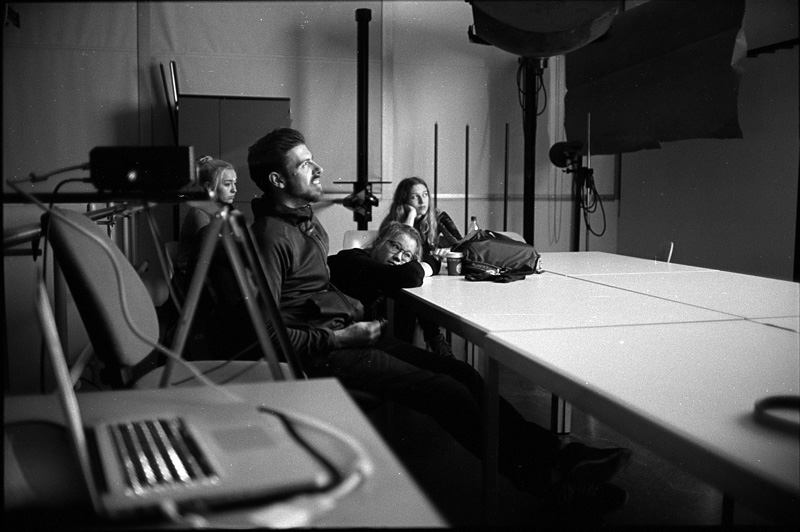 Early thursday morning photo class. Completely dark actually since we were looking at some stuff with the beamer, so i took a shot at 1/4th.
I decided to finish the roll with some flashing frames featuring some fagets and the tiny konica flash.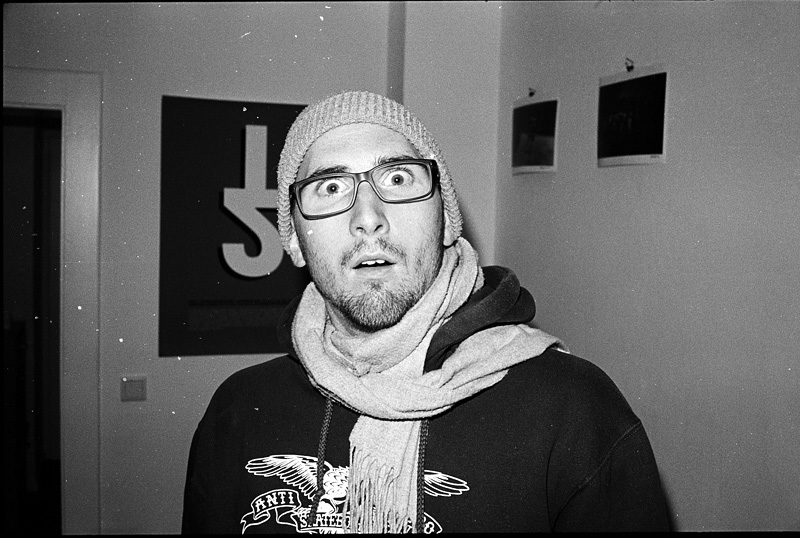 Some digitals from back when we set up the exhibition of our Caffenol workshop.
We also wrote an old school statement.
Hanging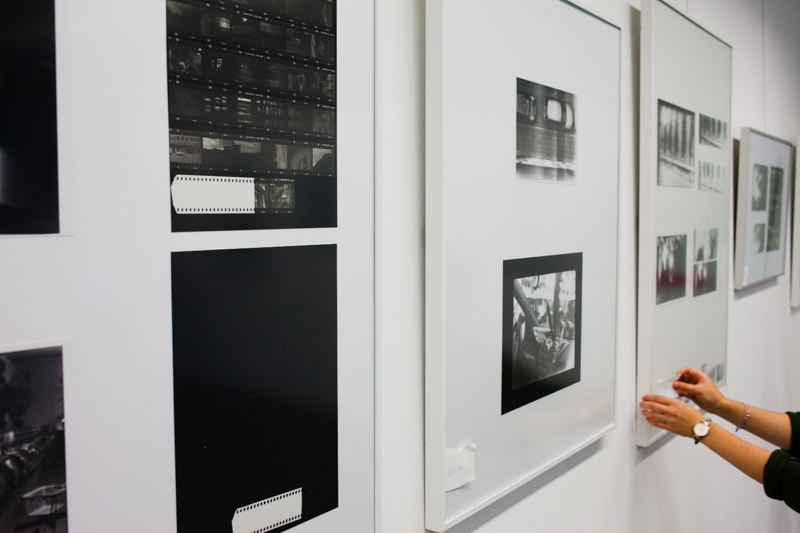 Tobi, not feeling it.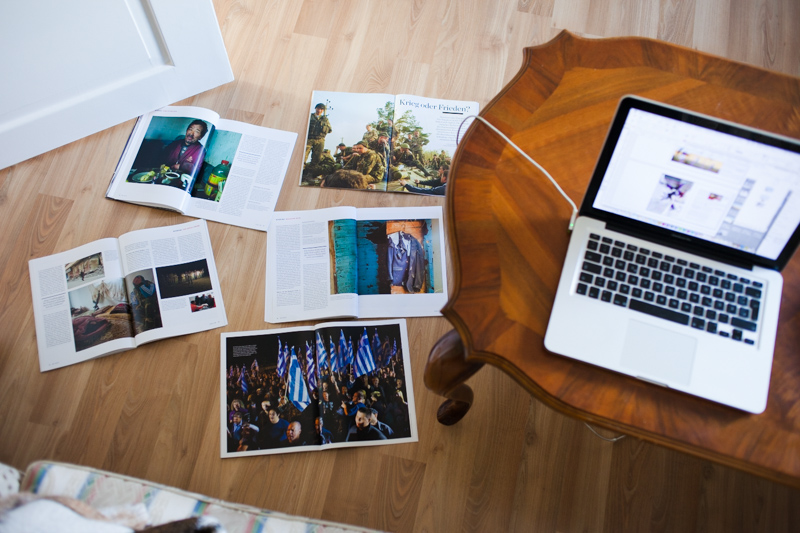 Back home i worked on my typography project and browsed through several LFI issues.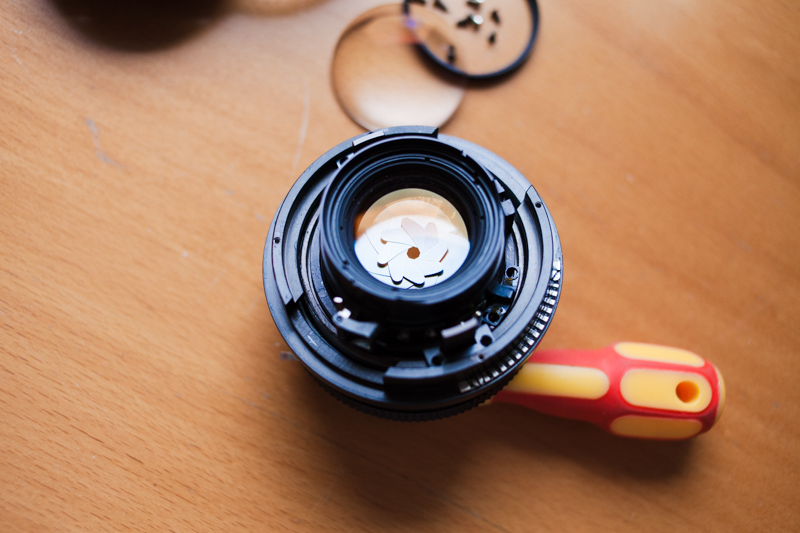 Oh yeah and i repaired Tanjas Biometar lens with the stuck aperture blades. Not stuck anymore as you can see. So send in your lenses 😉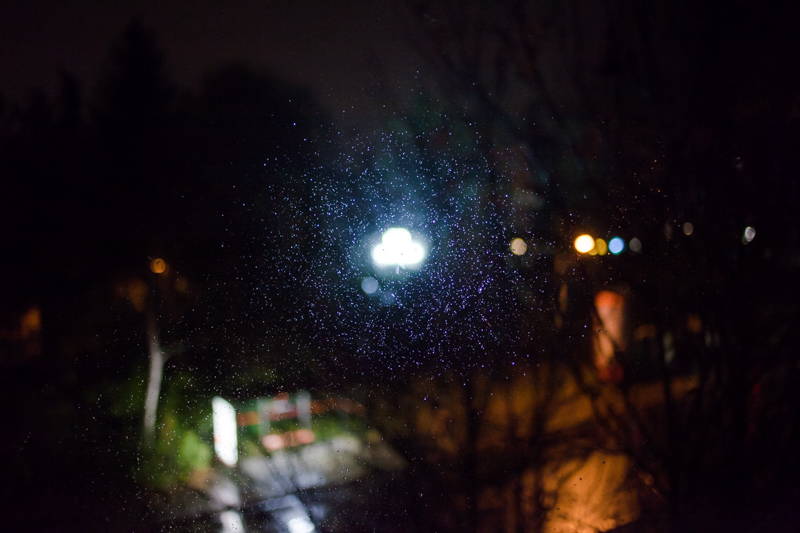 Rainy nights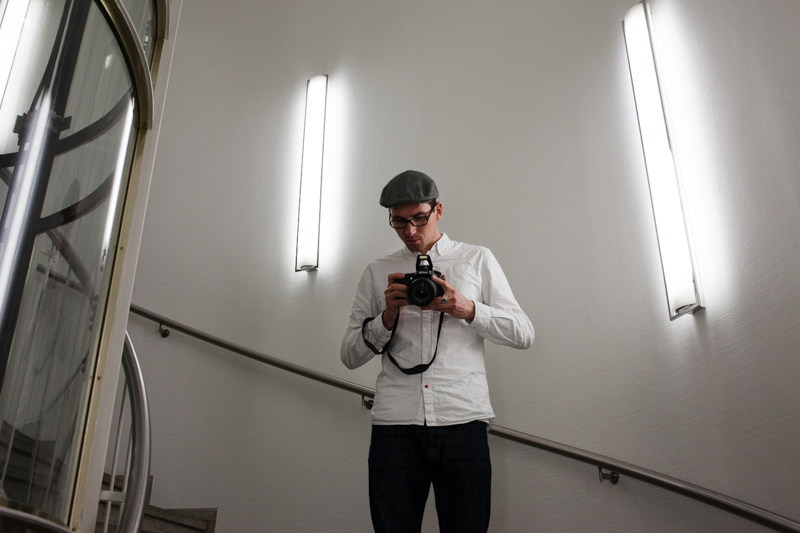 That night, Stephan and i were commissioned to document a vernissage for Sparkasse Nürnberg.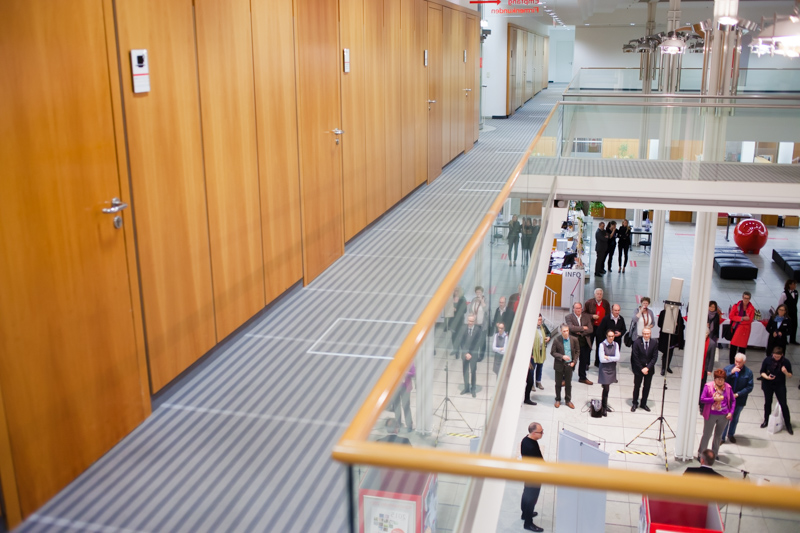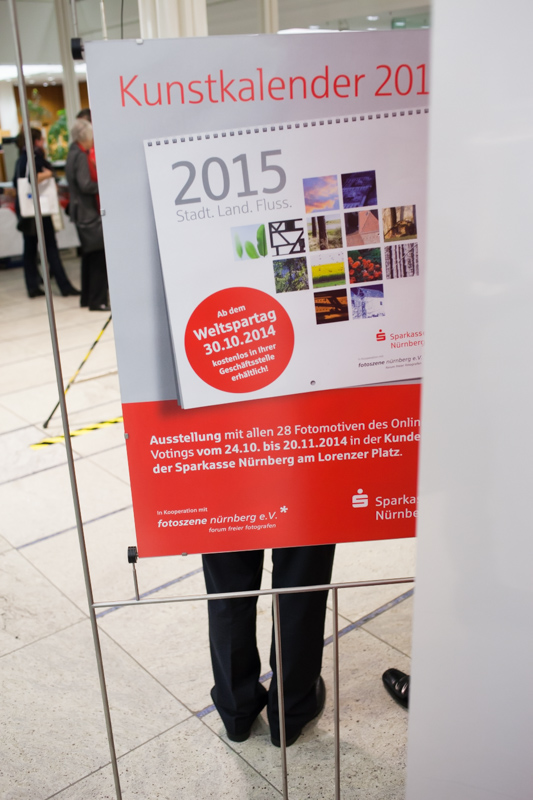 Those guys were awesome.
One of the photographers, Stefanie Weigl, and two of her works.
Discussion with visitors and artists.
One of the cubes the images mounted on.
Uhhh, time for some trix after all this digital stuff. Since its winter, why stop at ISO 1600? This roll is pushed to about ISO 2000 and developed for about 17 Minutes with regular agitation.
Our motto for the darkroom.
Ok, this one was as dark as it gets (dont mind the lighttable in the back) Inside and exhibition room (beamer presentation, so close to no light at all). Shot this at 1/8th i think (still 2000 ISO, so you can imagine how dark it was!)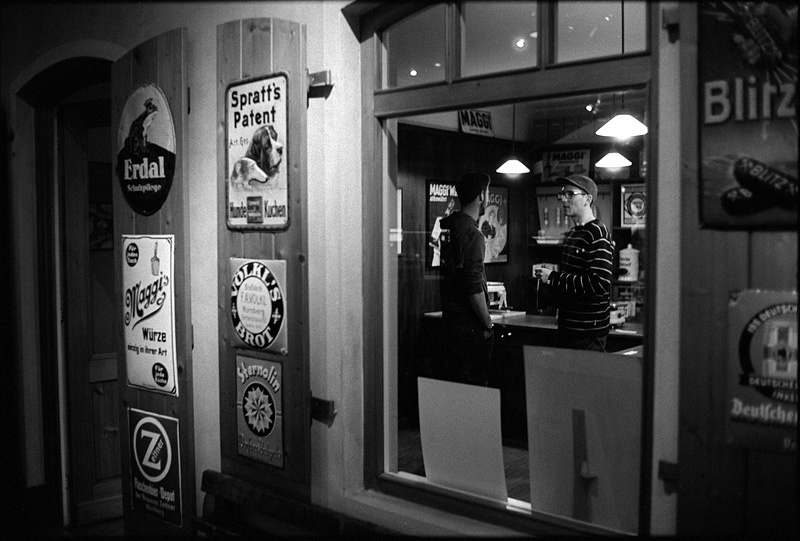 At a night market with Mik and Janka.
A man feeding his dog.
Since i had to wait for olga, i wandered the streets of this beautiful district.
So many classic scenes and perfect light for pushed trix.
Nice arrangement of chairs and lights in this closed cafe.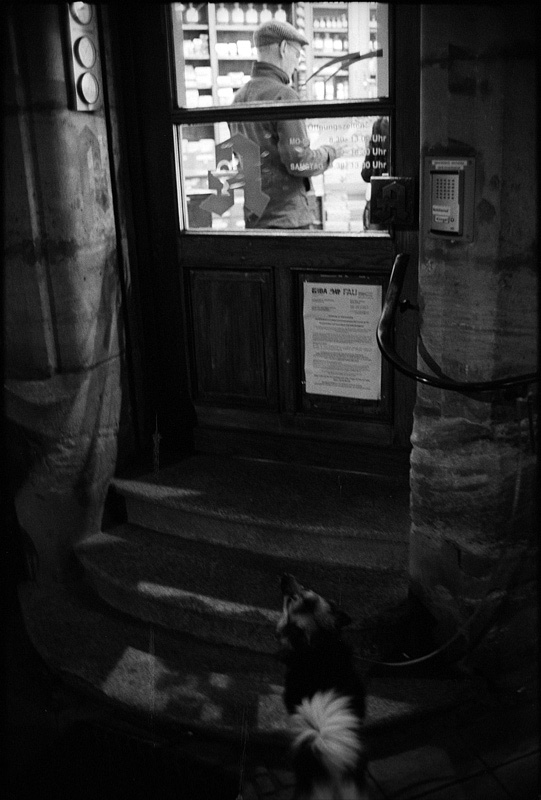 A dog waiting outside for his master.
A greeting from Istanbul.
So, next project: Frisches Design, a conference/market/exhibition for local designers and creative minds. Our room & space design class was commissioned to create the exhibtion about sustainable design. Checking out the location at AEG campus.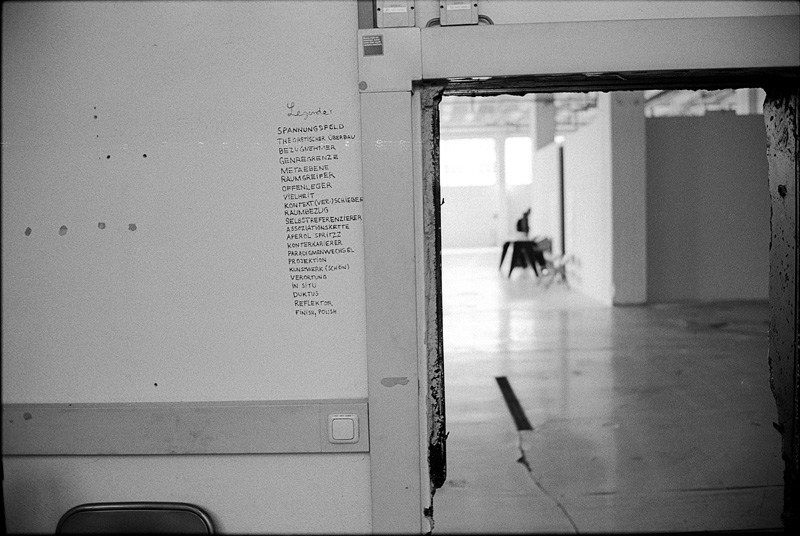 What a place.
Leftovers from the last exhibition 🙂
The exhibition was set inside a huge inflatable plastic donut that you can walk around inside.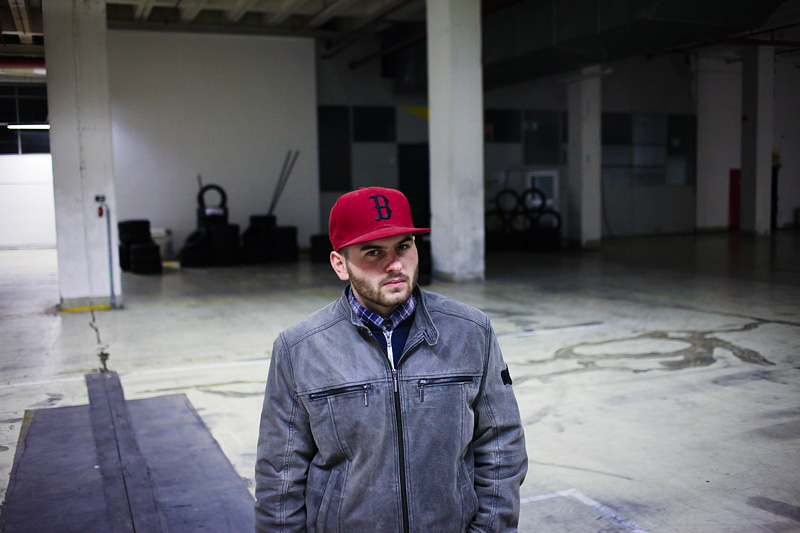 Beppo
Basti
Tobi and his board minus Tobi.
Checking the site plan.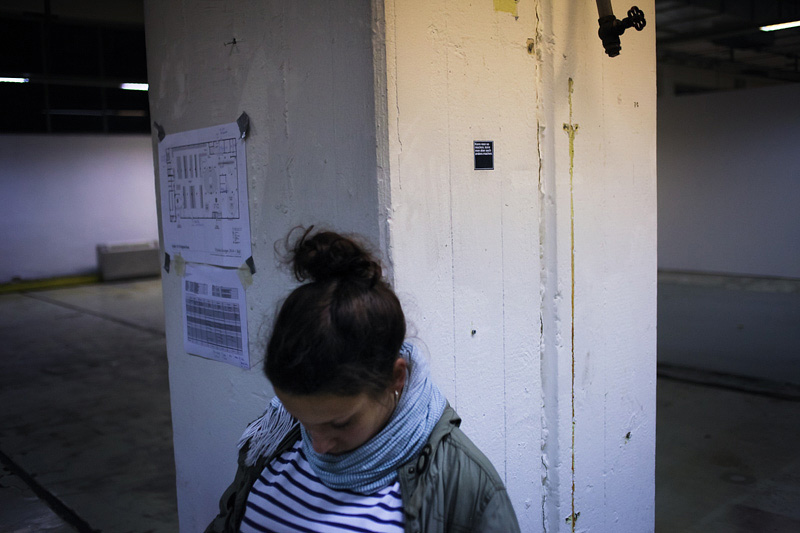 They're everywhere!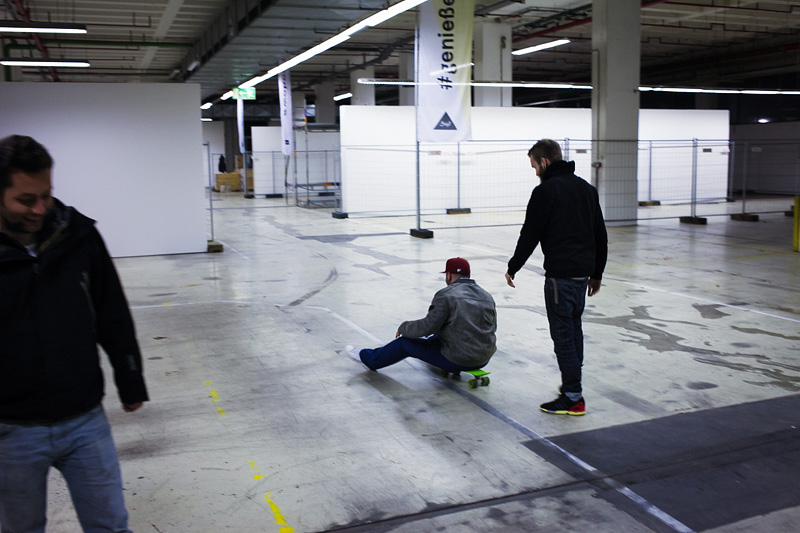 Setting up another of those monsters.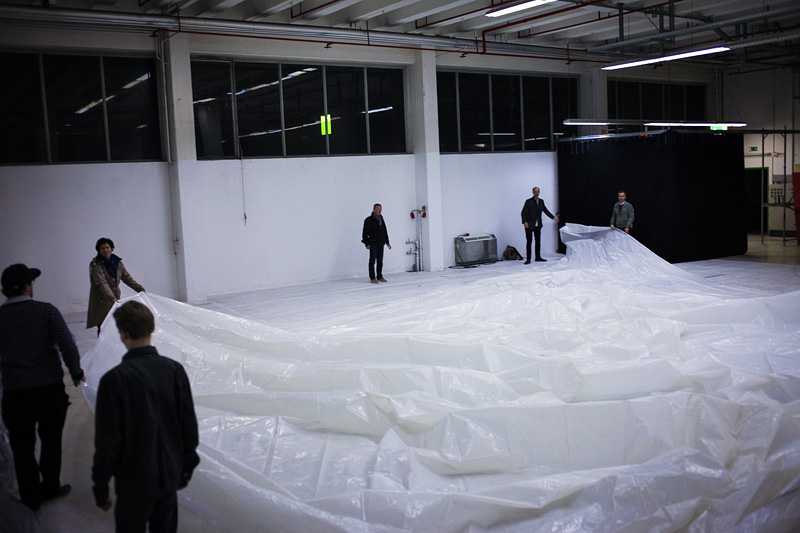 To give you an impression of the dimensions we had to deal with.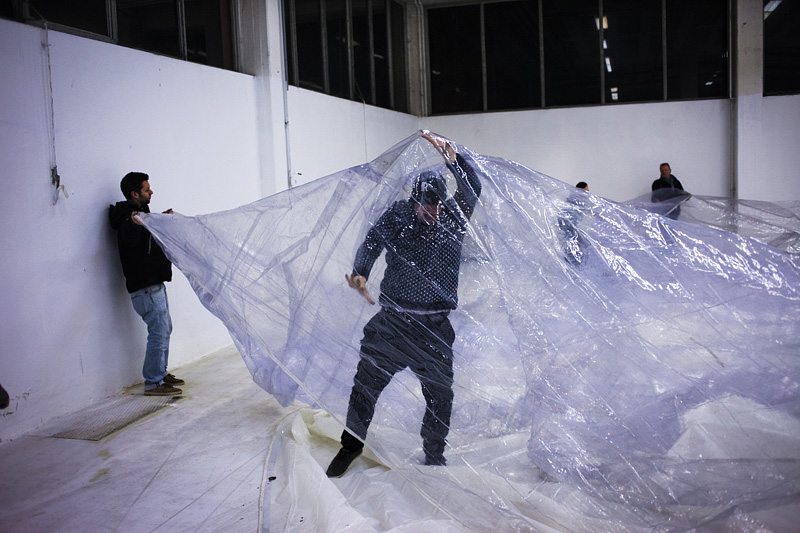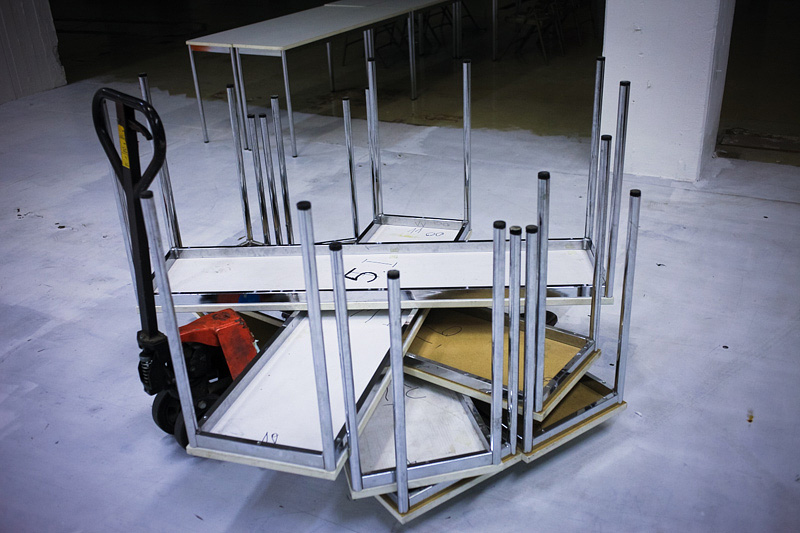 So a few days later the event started. Room & space guys hanging out. Anselm, Felix and i documented the whole event for our Cast class, filming with two DSLRs and some GoPros. I also took some snapshots on the side.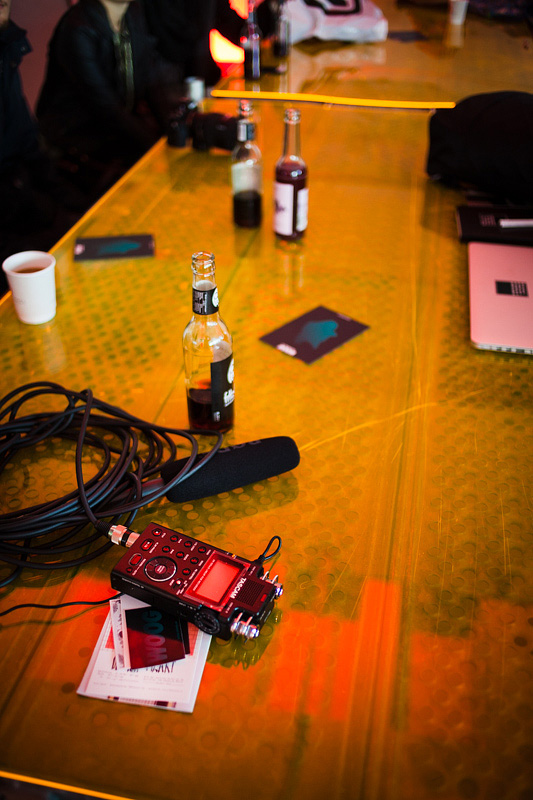 We also recorded some interviews.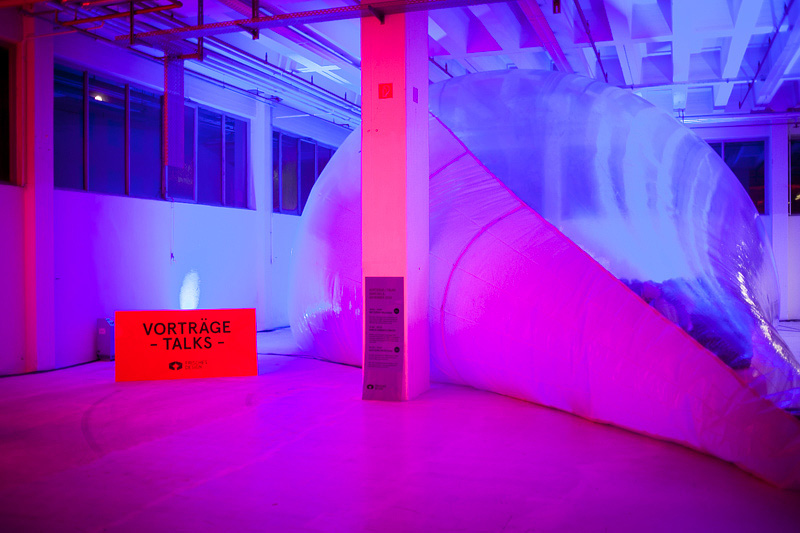 The place looked quite astonishing at night.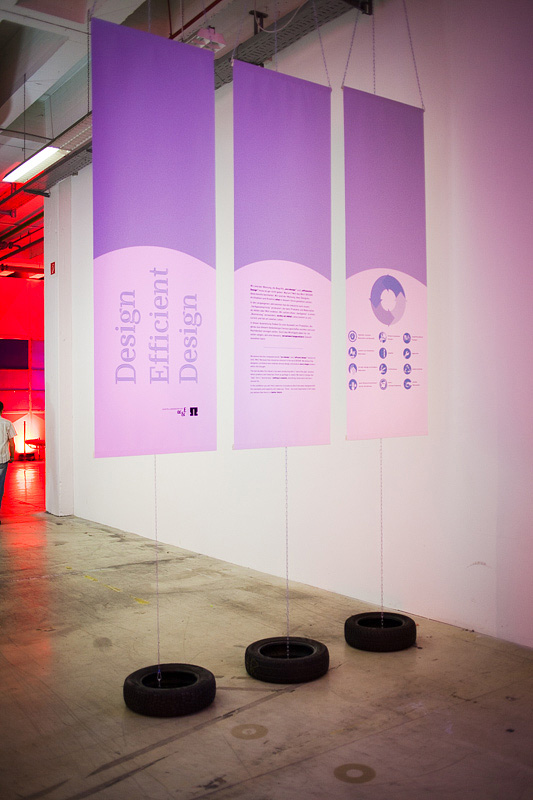 Communication design made by the R&S team.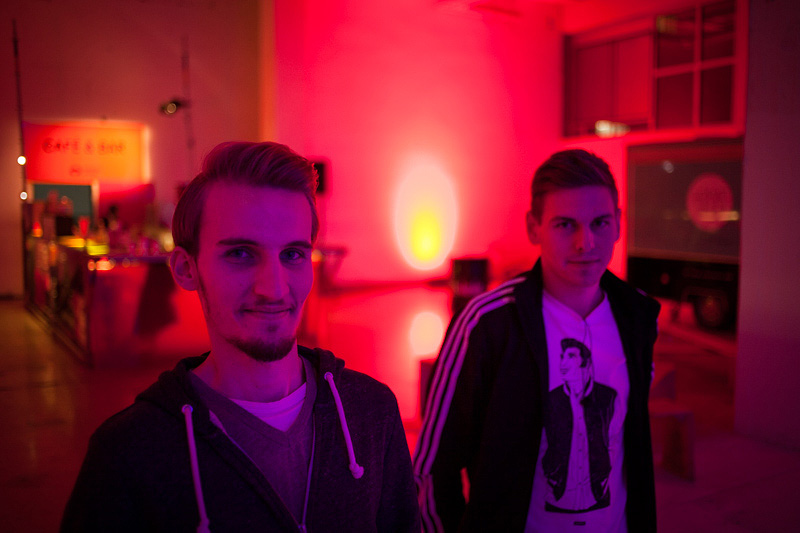 Felix and Anselm.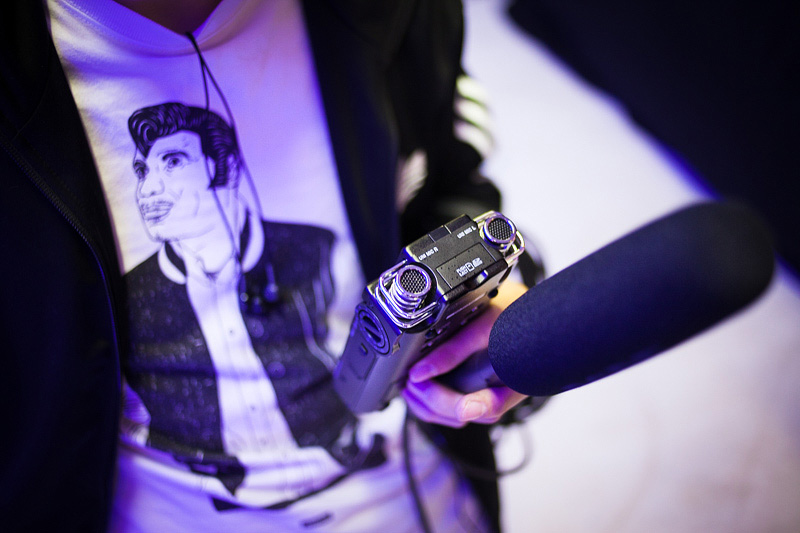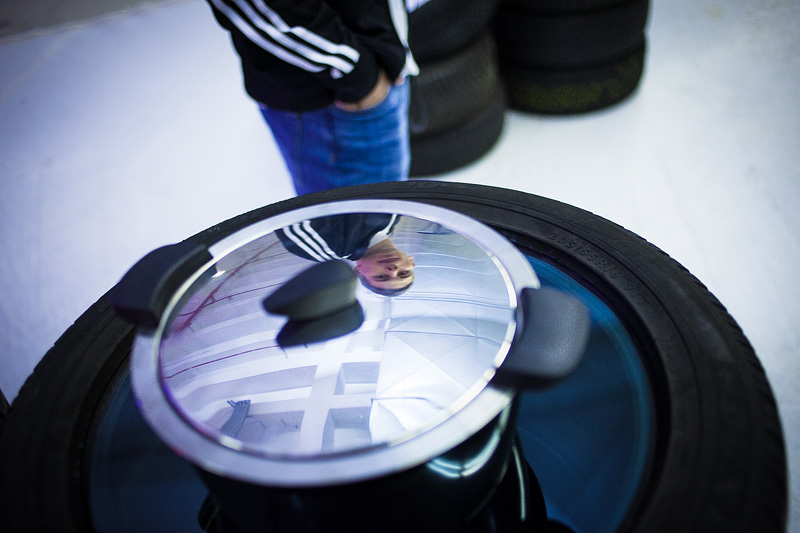 Bar & food area at night.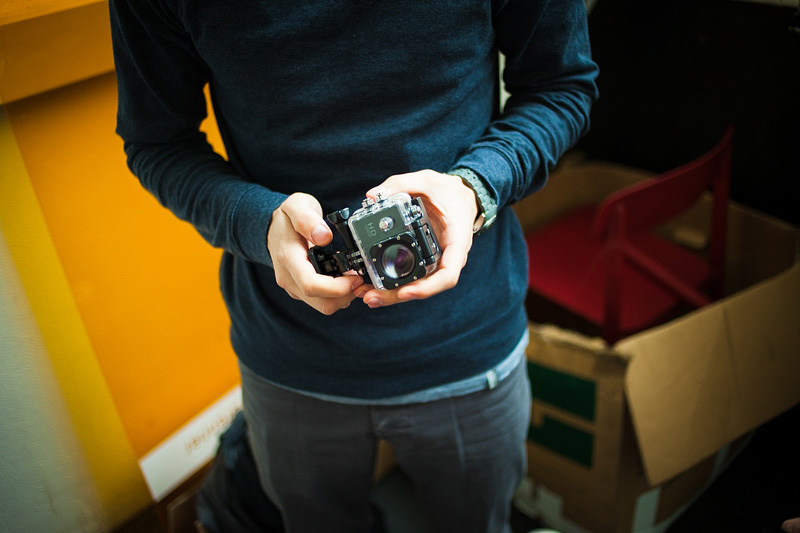 Getting ready to record some ambient stuff.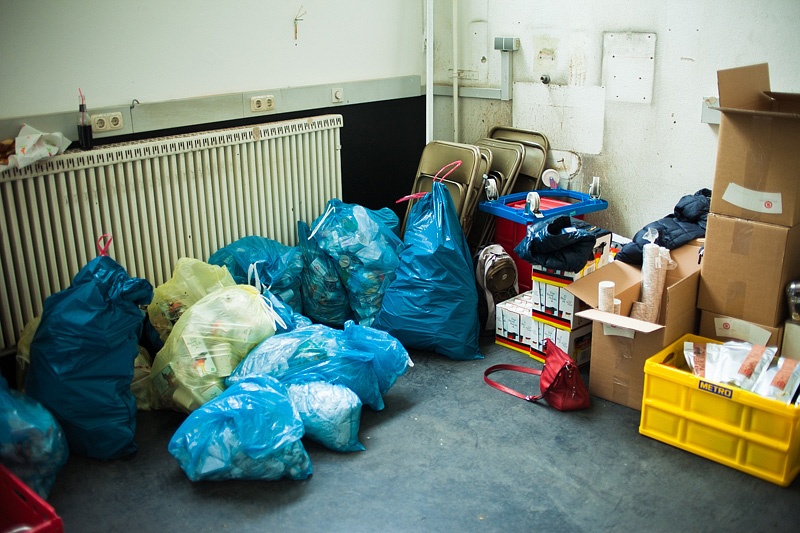 Nice ambient stuff. Well, this is back stage of course, we shared this "room" with the bar crew for reviewing footage and doing backups.
View from inside to the bar area.
Some impressions from the design market.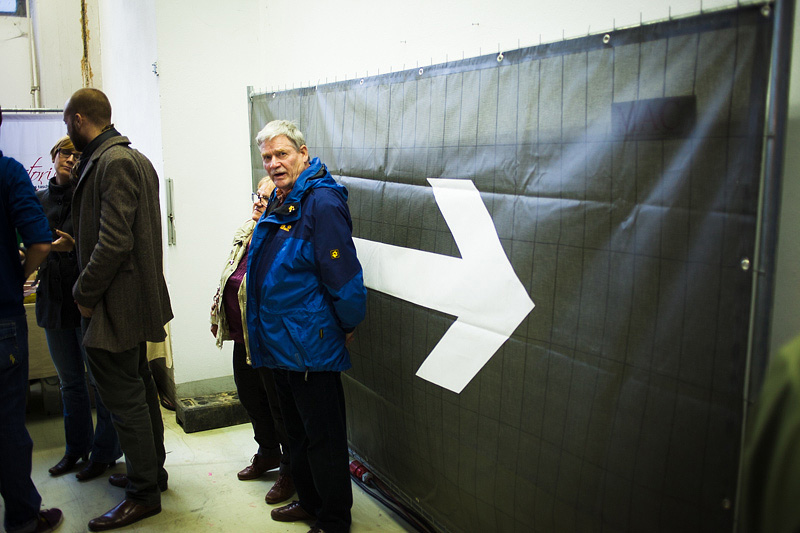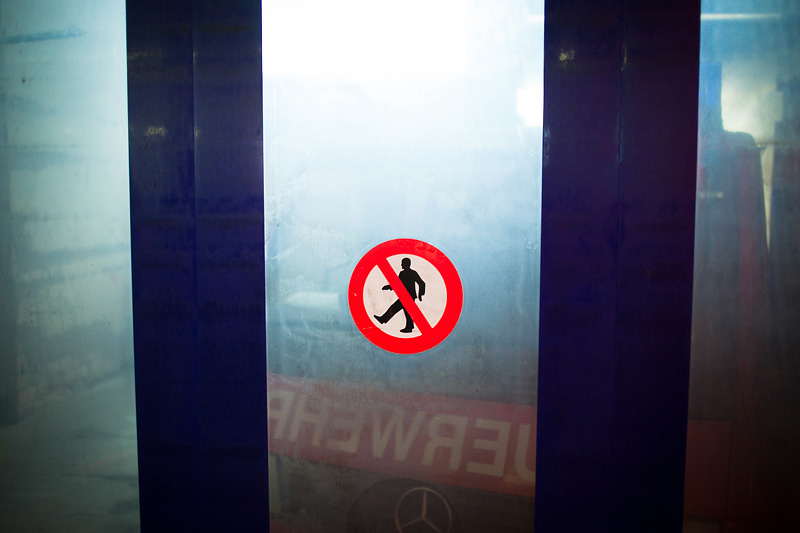 As i sad, the place was fantastic.
Back to "work"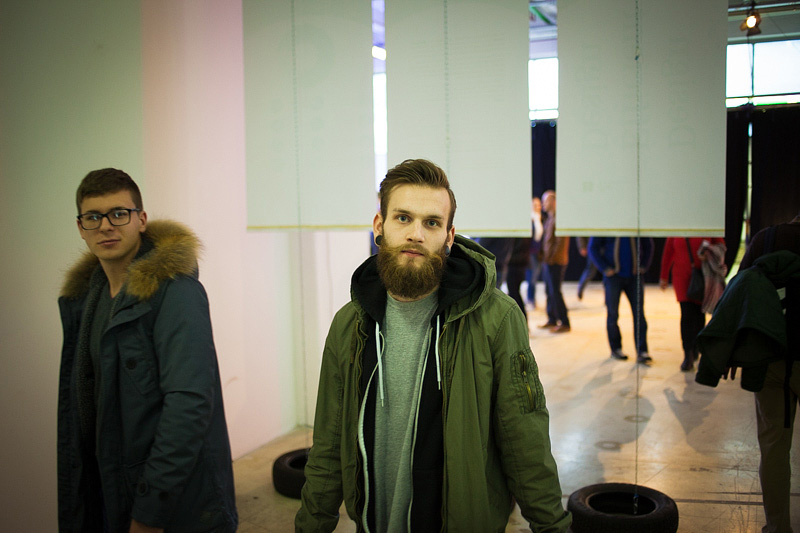 very cool event actually. Ill post a link when our documentary is ready to hit the internet!
Nice coincidence. As are all of the above.