Hello folks. Time flies and so this post is about both some older stuff from summer and some recent things from the current semester. Hannover, District Ride, family time, new friends, workshop, some sunny days on Island Rügen, artsy fartsy designers stuff. Have fun looking through this one!
Side note: Although the comments section does not give it away, i keep getting more and more feedback on the blog. Not only from photo people but also from friends and strangers i did not think would be interested in this kind of photography. This makes me very proud and encouraged about the whole "project". I sure do all that for myself to a large part, but its cool that actually other people are interested in this too.
Its a lot of work from shooting to publishing a finished blog post: about 10-12 rolls of film to develop (which makes about 20-30 pics per roll that are published here), 400 frames to scan and catalogue, tag and post process, about 200 to upload, import in the blog and about 150 captions to write. Since im kind of diligently about this stuff, it takes about 1-2 months for me to complete a post (shooting the actual images – the most important part of course – not included). So if there are at least a few others besides me who like this stuff, than it makes this all feel worth it. Thanks a lot for that.
[audiotube id="7peYopadvoA" time="no"]
Olga "copying" some pages.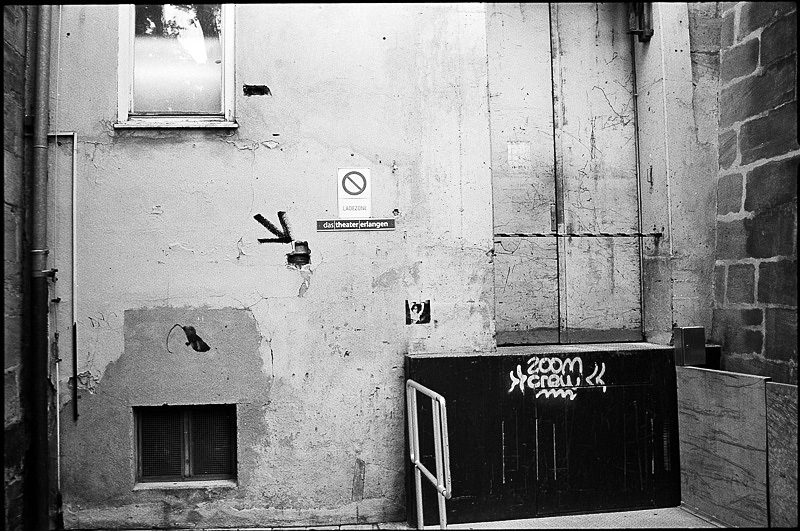 Erlangen, Orangerie hall, that grand piano makes a nice still.
Gettin some vitamins!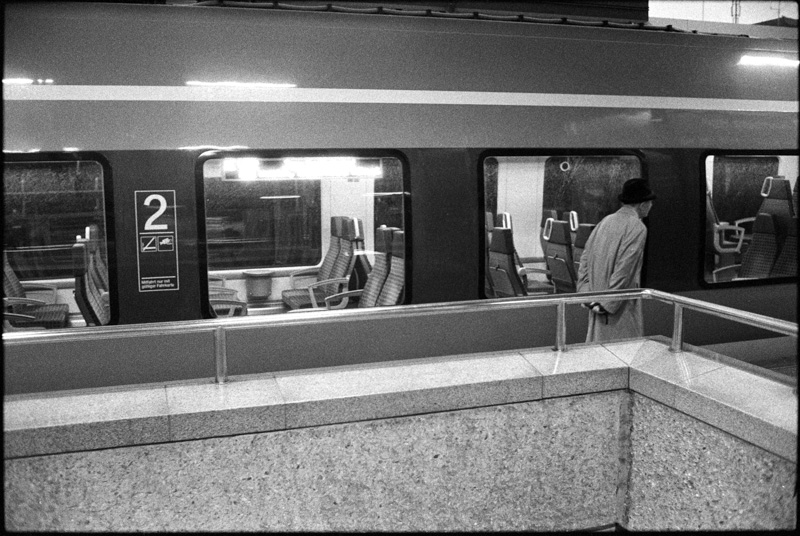 Next (early) morning, around 6am at the train station. Stephan and i drove up to Hannover to check out the department for Photojournalism. The department hosts a portfolio review meet once a month so we thought why not get some fresh air? Oh and dont wonder, i shot some trix with the hexar (above) and some Ilford Delta 3200 with the Leica M6 (these three frames).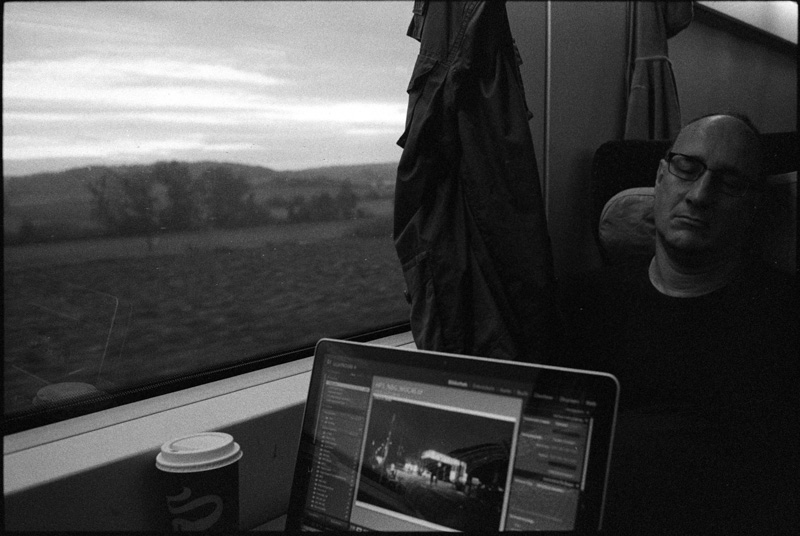 Early morning in the ICE, talking photo stuff and arranging series of pics to show at the meeting.
Beautiful middle Germany. You dont usually get so see such landscapes when going by car or bus.
Welcome to Hannover.