Hey everyone, after two months, here is a little update.
School: Semester 4 is over by now, projects are graded and books printed. For the upcoming semester i am looking for an internship or assistance for 6+ months. I already got in touch with some great photographers, we'll see where i will end up spending the winter season.
Work: I took pictures for several projects, some uni-related, some free, and doing some concept work for new projects. Also i'm already thinking of stuff that may be interesting to work on as a degree thesis. Furthermore, i had some small commissions of course and i currently spend a lot of time layouting PDF and print portfolios and designing photo books. Graphic and typography studies sure come in handy here… The process of curating and presenting your work is a whole other thing besides the actual taking of images, and i love it very much. Self-criticism is quite helpful for artists and designers. Well, for any kind of job i guess.
Web: I customized the blog a litte. This is because i feel that in the near future i will not be able to post such huge articles like i did the past two years. Splitting up the mass of stories and pictures is kind of a step backwards (since that is how it all began) and forwards at the same time, making it possible for me to quickly share new stories or projects that i am currently working on. Also, single pictures or series get a better platform and are not drowned by hundreds of others pictures within a single post. And well, i hope i will be able to feature more recent work instead of stuff that happened like months ago. In fact, some frames in this post are still from before semester 4, which like i mentioned above is already over. The periods between blog posts obviously will become shorter, too. Besides that, i also do a little code fiddling for the website these days, looking for a decent style to present new series and work stuff. I'd be glad to get some feedback on that, too.
I think that is about it for now, so check out these surprisingly few images.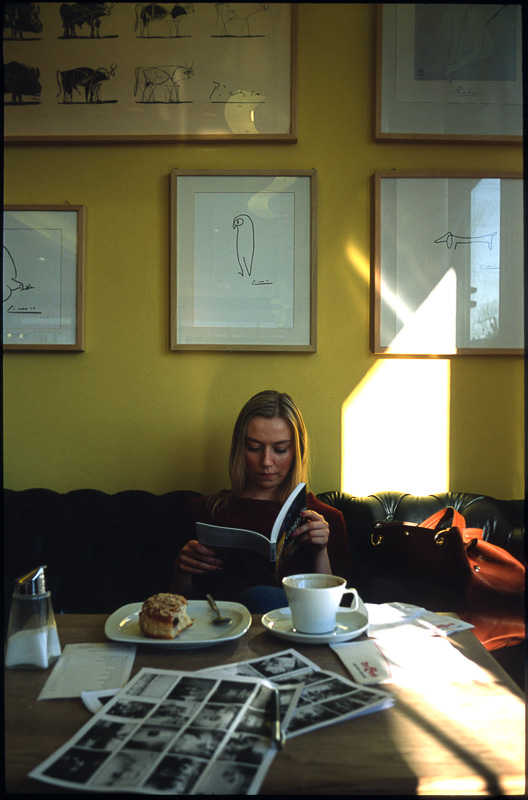 Lazy times, studying some art and selecting images for a series. Slide film ist just something else…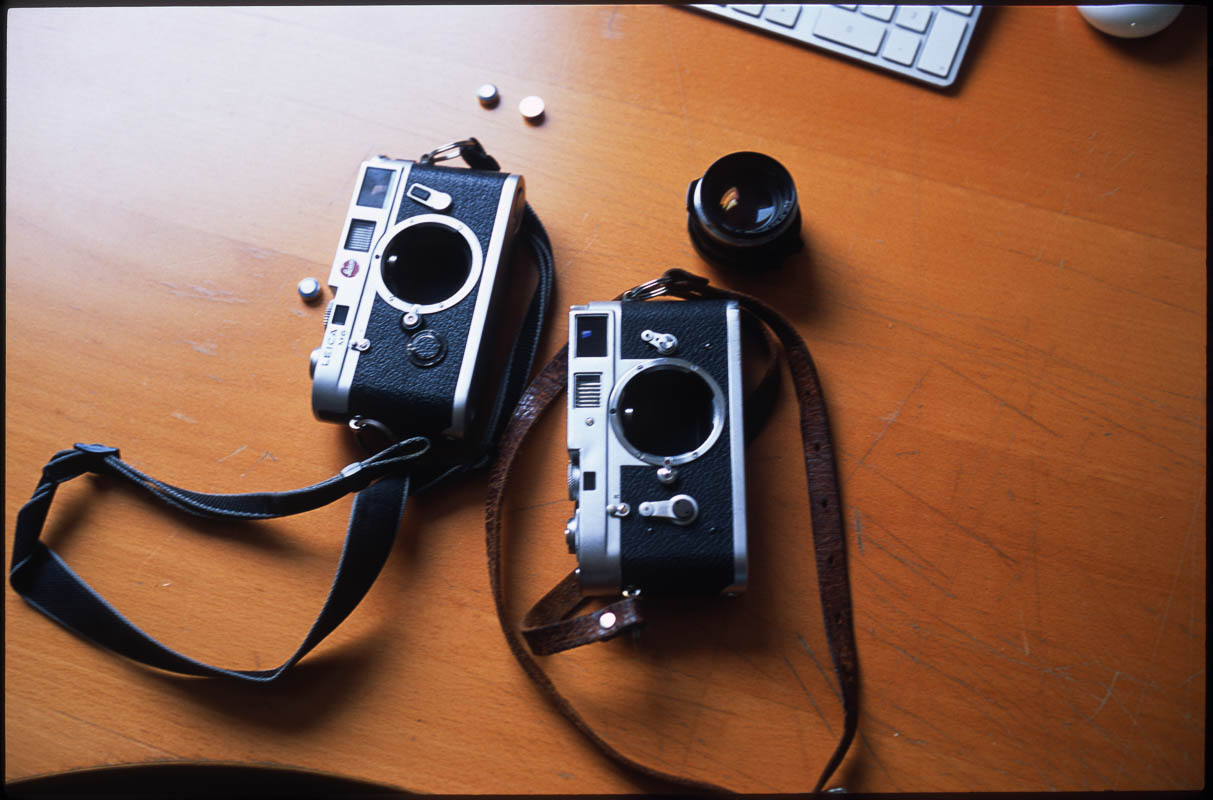 A final shot of both Leicas together.
Hey!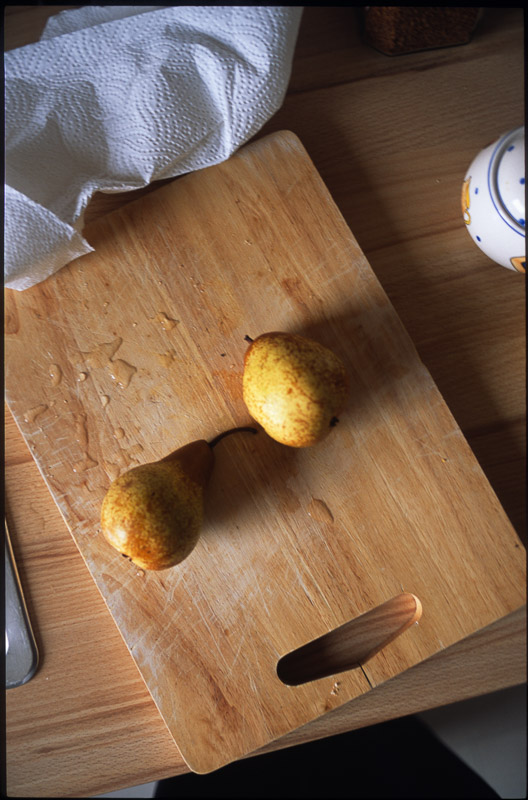 Had a nice lunch at CoDung. Hail to the Hexars meter!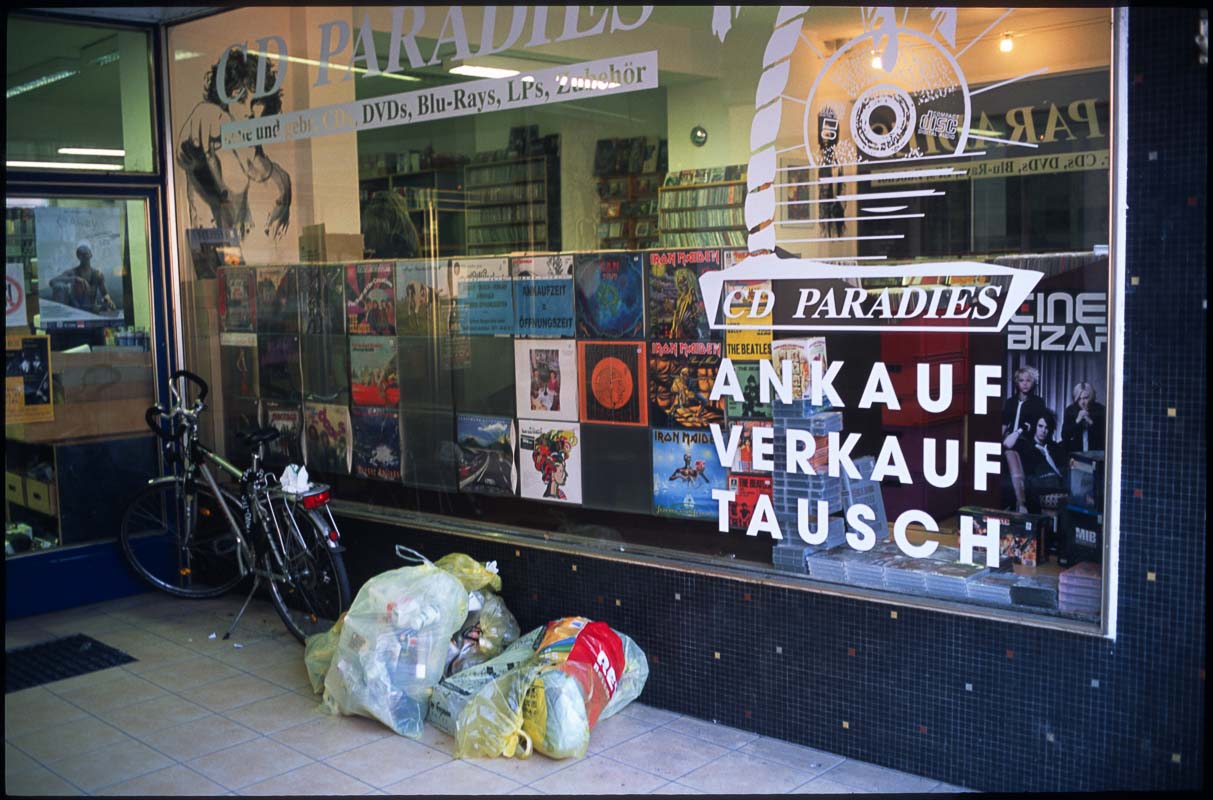 A still i shot for "Schöner  Süden" series.
And this would be the opening class of semester 4 back in april.
Met Elmas at gallery defet.
Heinrich Völkel talked about his commission and Ostkreuz work and other stuff.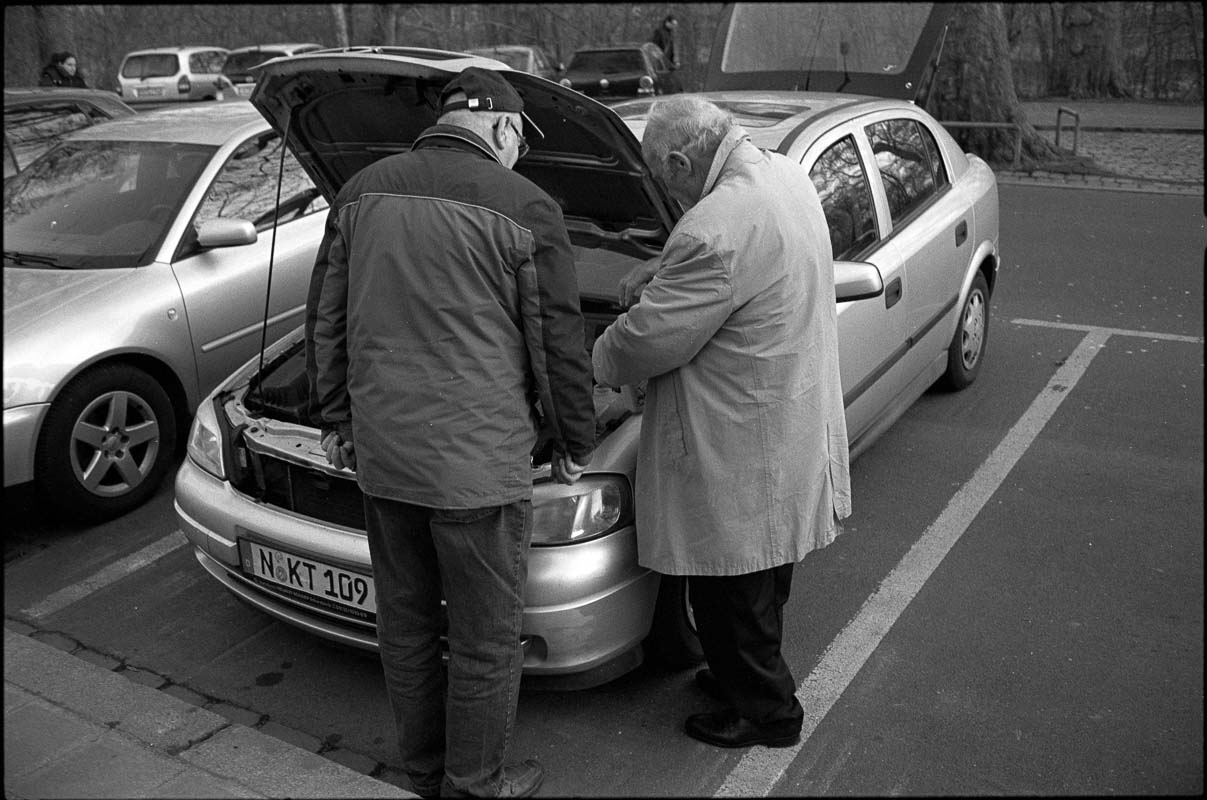 That guy goes places i guess…
Photo talk with Benno and Stephan.
Records of the planets poster next to some bavarian state medals. A funny detail i had to capture during my visit at the Zirndorf refugee camp where i shot a still series.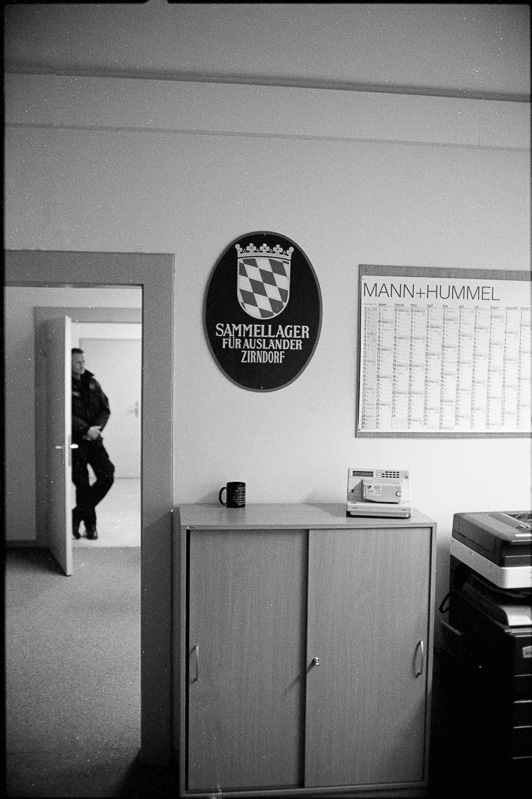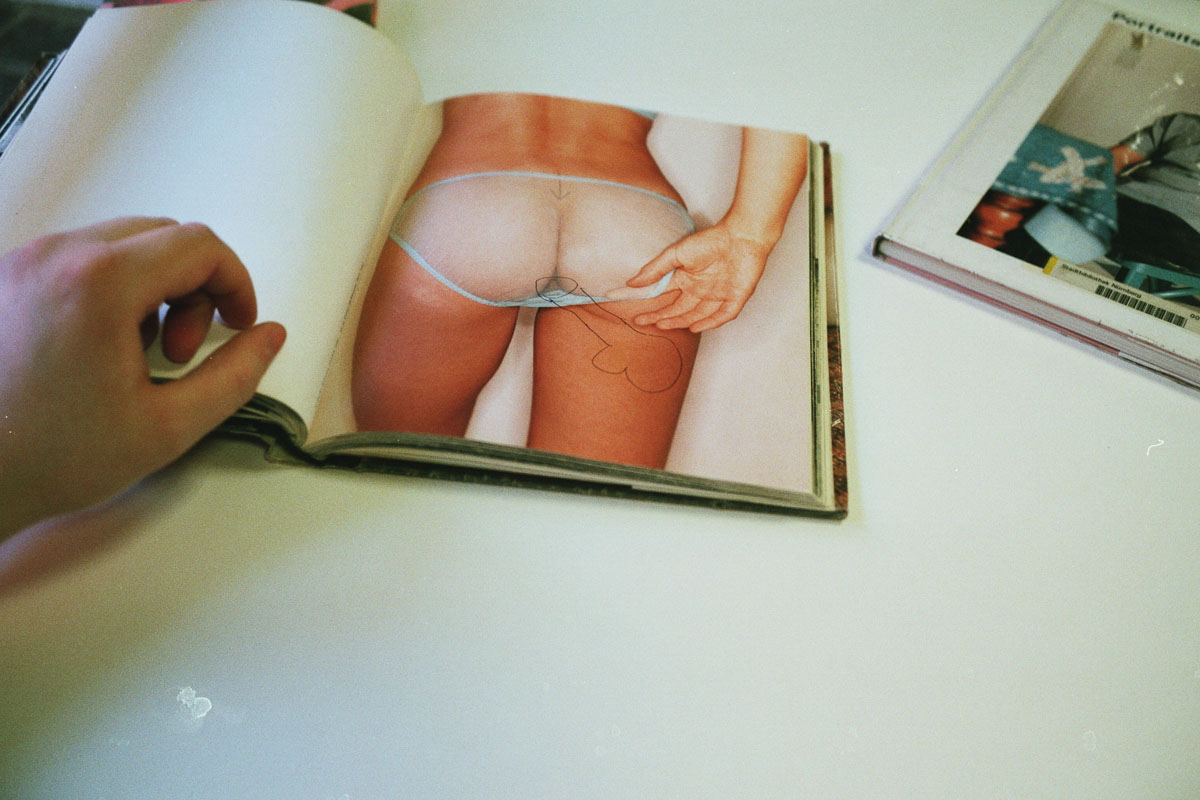 Other stuff. I like to hangout at the local library, browsing through photo books and reading articles. A great place to get inspired and to ease down a bit. Seems like somebody drew a dick in a Juergen Teller book. Beautiful stuff.
Cosima built this neat coffee pad vending machine for the common room.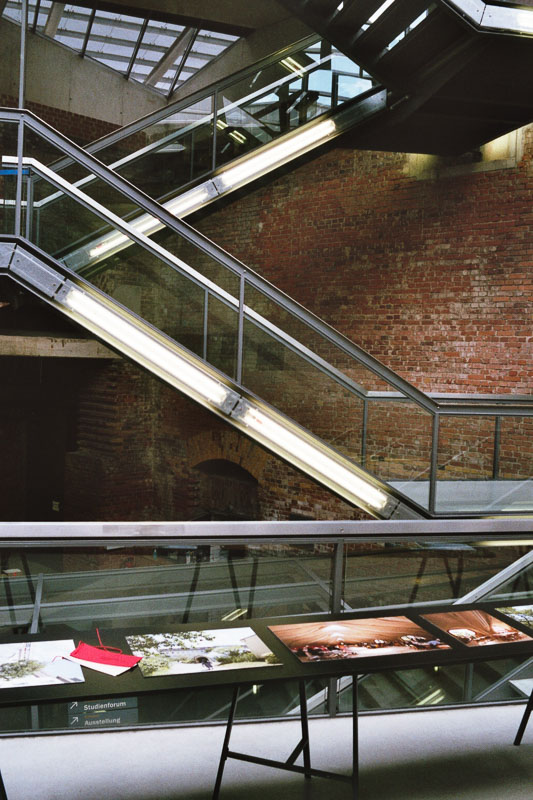 Another "exhibition" at Dokumentationszentrum. Actually just some prints on tables since there is no real room with walls to mount on. Probably why it was free.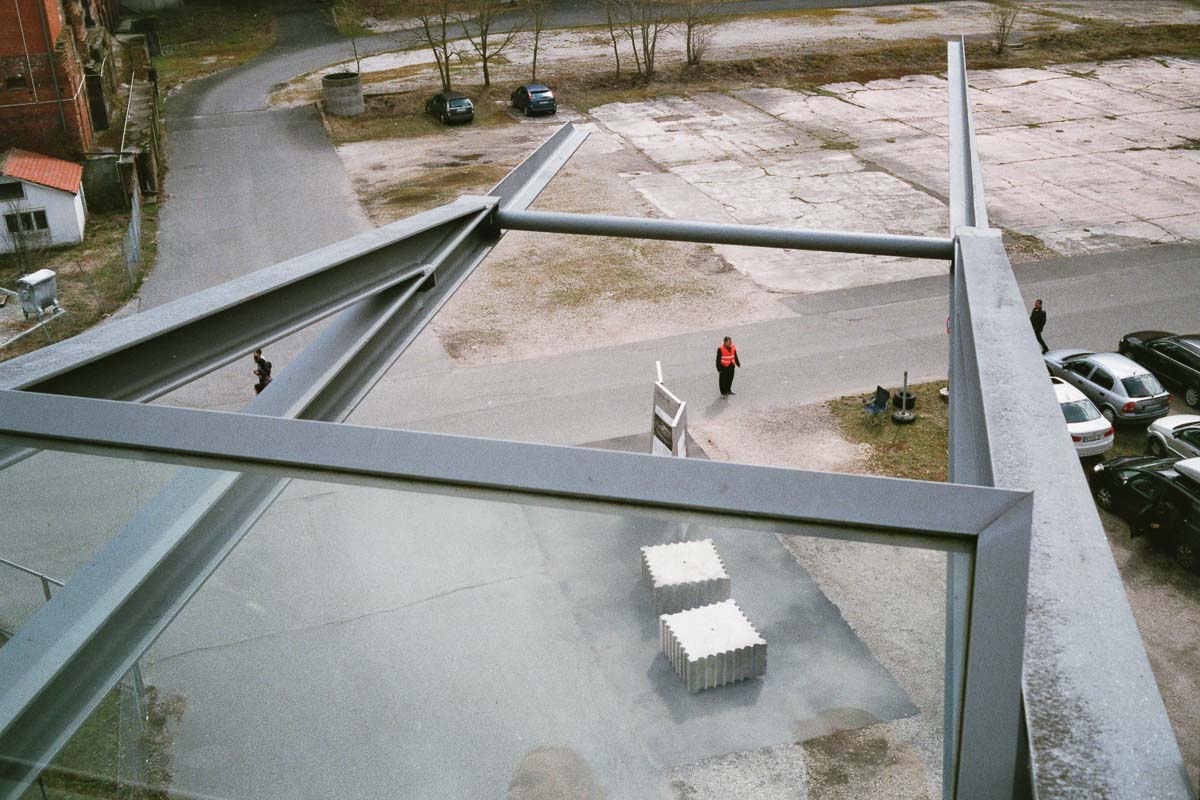 At an allotment near the stadium, shooting some stuff for photo class with Chris.
Some Portraits i took for HEIMAT series, Arian and Frouhar.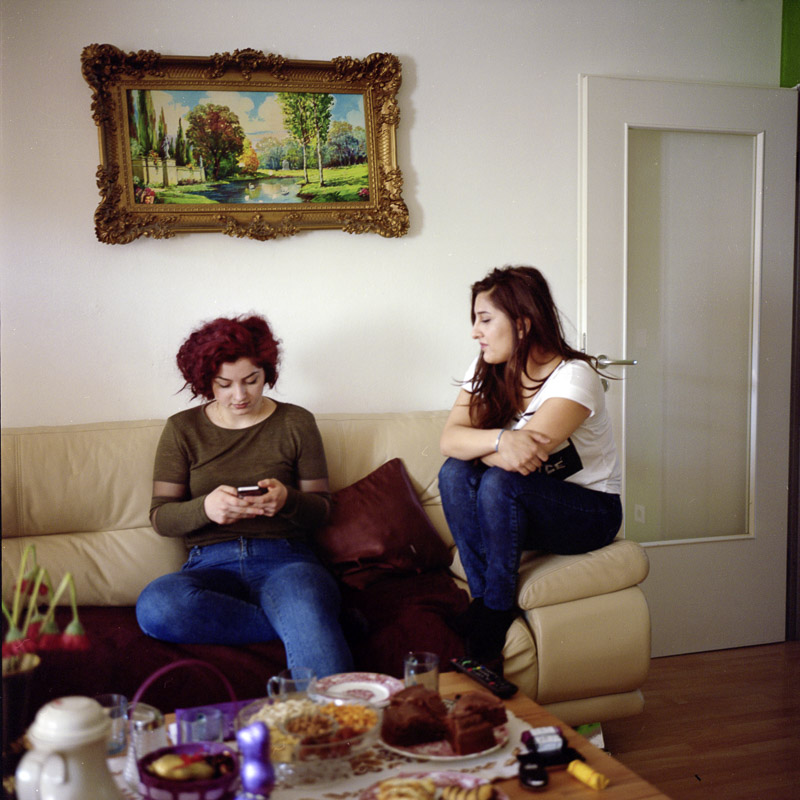 Lovely Elmas on the left.
Stay tuned!
Update 1
Check out if you're interested: Chris' site http://ideenkultivierung.de and Elmas' tumblr http://elmasbag.tumblr.com